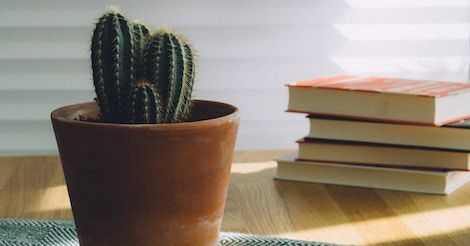 Lists
HIV Positive Authors to Read for World AIDS Day
This content contains affiliate links. When you buy through these links, we may earn an affiliate commission.
World AIDS Day is held annually on December 1st. It's a day for all to unite in the fight against HIV/AIDS, support those living with it, and remember all who have died. This year is thirty years since the first World AIDS Day and the struggle for access to effective treatment continues. The books listed here are all by people who have publicly spoken of their HIV positive status. Whilst not all these books are about HIV/AIDS their authors are a testament to the wide diversity of the HIV/AIDS positive experience. Men, women, and nonbinary people. From many ethnicities and nationalities. LGBTQ+ and cis-het. Some died in their thirties, some are living into old age. There is deep sadness, burning fury, and bold hope.
Nonfiction, Essays and Memoirs about HIV/AIDS
The surprisingly hopeful memoir of a very ordinary teenager who contracts HIV. Suddenly finding herself fighting for her life and alienated from her community this is a story of refusing to give up on yourself, even as everyone else does.
Here Feinberg harrowingly documents his experiences of being an activist, living with, and dying of HIV/AIDS. Honest, angry, and important.
Sleep with the Angels by Mary Fisher (born 1948)
The founder of Family AIDS Network stunned the world when she came out as HIV positive in a speech at the 1992 Republican National Convention. That speech is one of many included in this collection.
This history of HIV in America tells the stories of those who worked to save lives. This all in the face of a wider political, media, and medical atmosphere that was more concerned with image and budget.
These daring poems by HIV positive poet dare the reader with their profound refusal to look away. Dent's work has been considered some of the most important literature to come out of the AIDS crisis.
Forty-two writers come together to show that HIV/AIDS is about more than statistics. Here are the people living, dying, and dealing daily with the disease. Together they tell intimate and honest stories of love, sexuality, stigma, and loss.
These poems by nonbinary poet Smith come from a place of too many funerals and not enough miracles. Touching on topics from police brutality towards African Americans to the realities of an HIV diagnosis this is a heartrending collection.
Theologian and historian Boswell lays out dramatic evidence than in past centuries the Roman Catholic and Eastern Orthodox churches sanctioned and blessed same-sex unions. Brilliant, if controversial, this is one of the best books I've personally read on queerness and Christianity.
Short stories describe the brutalisation of life in Zimbabwean Townships. These stories reveal the ways madness, violence, and despair become normal in Black urban areas.
A compilation of two of Sarduy's finest novels. Telling of drag queens and gender transition, Tibetan Buddhism and motorcycle gangs, invasion and revolution. These are works of literal and figurative transvestism transcend gender and genre.
This is a novel set deep in the horrors of Zimbabwean civil war. From the perspective of two sisters portraits are painted of life before and after liberation. Portraits of searching for dignity in the face of unimaginable violence.