Feminism
Two History Books That Show the Beginnings of Sex-Positive Feminism
This content contains affiliate links. When you buy through these links, we may earn an affiliate commission.
Back before I started reading BUST and Bitch, before I discovered Scarleteen, before I kicked off my publishing career as an intern—and then an editorial assistant—at the Feminist Press, I was reviewing sex toys and erotic films for an adult personals site. This wasn't a career path I'd planned for. I was just a college student who thought she was interviewing for the chance to write online content for an alternative weekly. But once I realized what I was in for, I embraced it wholeheartedly. I had recently emerged from my first sexual relationship—one that had been unhealthy for a variety of reasons—and I was struggling to reclaim my sexuality, a sense of body ownership and agency. Test drive sex products? The timing was just right.
But even as I was trying cardio striptease and learning about the glories of clitoral stimulation and visiting my very first feminist sex toy shop (the Brookline, Massachusetts–based Grand Opening!, which has since gone online-only), I was also learning about the uneasy negotiations between feminism and sex positivity through the words of Carol Queen, Inga Muscio, and Pat Califia, through the review copies we received at the office alongside packets of lube and condoms. It was these movements that truly interested me, much more than the bad porn I watched with a notebook and pen at my side. More than riding crops and bullet vibes, this information is what really promised me the answers I was looking for.
I continued my self-education after the internship ended. And after graduating from college and moving back home to New Jersey, I became a regular at Babeland, reviewed toys for a number of publications, and wrote as much as I could about the sex-positive community that existed in New York City. But the focus of my writing eventually shifted, I stopped commuting into the city and, though I still write about female sexuality within the context of health and education and rape culture, it's now been about ten years since the bulk of my work revolved around sex-positive feminism.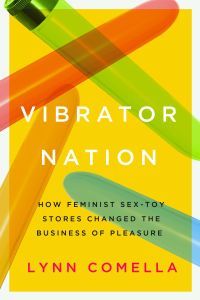 But I was hurtled back in time by the publication of two books in late 2017. First came Lynn Comella's Vibrator Nation, a look at the rise of feminist sex toy stores and how they changed both women's lives and the adult industry. And several months later, there was Hallie Lieberman's Buzz, which focused on the evolution of the sex toys themselves, and on the political ramifications of toys that were eventually marketed and sold for the purpose of pleasure. Perfect companions, they made me nostalgic for a time in which it seemed as if the right sex toy or an embrace of sexual openness and exploration could fix all the things that past experiences had broken in me. I suddenly wanted to pop into the city just so I could experience again that sense of possibility I felt every time I opened the doors to Babeland, flipped through the books at the front of the store, scanned the vibrators, the glass cases containing glass dildos, the tidy rows of water- and silicone-based personal lubricants.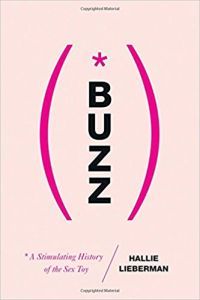 Both books were fascinating reads, and showed me the inner workings of an industry and of a movement I had known only glancingly. But they also showed me the inherent complications in a business model that touted the benefits of a very limited brand of feminism—complications I was too clueless to notice 10–15 years ago. Comella's book in particular points out the overwhelming middle class whiteness of the movement, one that excluded others who did not fit into that particular vision of race, gender, and class.
Now that I've finished Buzz and Vibrator Nation, it's clear that I need to continue this education. To read the books that lay out the flaws in sex-positive feminism, and that also make the movement accessible to more marginalized populations. I need to read Tricia Rose's Longing to Tell, Dorothy Roberts's Killing the Black Body, and Gail Wyatt's Stolen Women. I need to read, well, everything by bell hooks, but especially Ain't I a Woman. I need to read a number of the books on this fantastic list fellow Book Rioter Patricia put together, which contains a hefty section on gender.
Buzz and Vibrator Nation are amazing books, and it feels like they should be on the curriculum for what would probably be my dream class. But they should also only be the beginning.