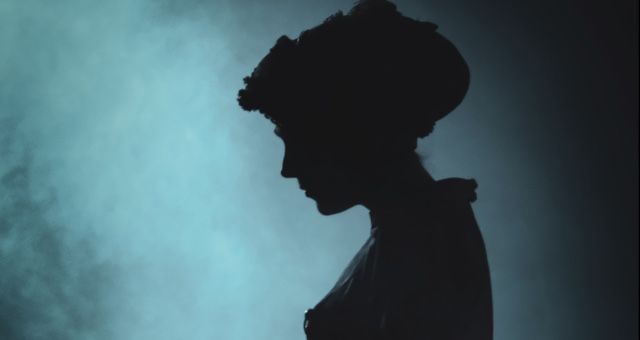 This list of historical true crime books is sponsored by Sourcebooks.
Journalist Billy Jensen spent fifteen years investigating unsolved murders, fighting for the families of victims. Every story he wrote had one thing in common—they didn't have an ending. The killer was still out there. But after the sudden death of a friend, crime writer and author of I'll Be Gone in the Dark, Michelle McNamara, Billy got fed up. Following a dark night, he came up with a plan. A plan to investigate past the point when the cops had given up. A plan to solve the murders himself. Gripping, complex, unforgettable, Chase Darkness with Me is an examination of the evil forces that walk among us, illustrating a novel way to catch those killers, and a true-crime narrative unlike any you've read before.
---
When we think about the true crime genre, often bestselling tales of 20th-century serial killers and contemporary crimes are most mentioned. These books delve into murder and other crimes from decades and centuries past, showing there is no statute of limitations on how compelling crimes can be when written about by skilled authors.
18th Century True Crime
How to Ruin a Queen: Marie Antoinette and the Diamond Necklace Affair by Jonathan Beckman
Just before the French Revolution, a sensational trial captivated all of Paris. The focal point was Jeanne de la Motte, a con artist accused of spearheading an audacious plan to steal the most expensive piece of jewelry in Europe…and to frame Marie Antoinette for the heist. This book is at once a detective story, a courtroom drama, and a study of credulity and self-deception in the Age of Enlightenment.
19th Century True Crime
The Dead Duke, His Secret Wife, and the Missing Corpse: An Extraordinary Edwardian Case of Deception and Intrigue by Piu Marie Eatwell
In 1897, an elderly widow requested that her late father-in-law's body be exhumed as she had reason to suspect his death had been faked. So begins this extraordinary tale of double lives, family secrets, class anxiety and the rise of sensationalist media.
Hannah Mary Tabbs and the Disembodied Torso: A Tale of Race, Sex, and Violence in America by Kali Nicole Gross
Set in the racially volatile world of post-Reconstruction Philadelphia, the story of accused murdered Hannah Mary Tabbs makes for a compelling narrative. By examining Tabbs's murder trial, the author gives the crime context by analyzing it against broader evidence of police treatment of Black suspects and violence within the Black community.
20th Century True Crime
The Girl on the Velvet Swing: Sex, Murder, and Madness at the Dawn of the Twentieth Century by Simon Baatz
Evelyn Nesbit was the first superstar of the modern era, working as an in-demand model and actress on Broadway while still a young teenager. She was groomed by the much-older architect Stanford White, who drugged and raped her. White's 1906 murder at the hands of Nesbit's later husband spurred on the first case to be known as "The Crime of the Century."
Death in the Air: The True Story of a Serial Killer, the Great London Smog, and the Strangling of a City by Kate Winkler Dawson
For five days in December 1952, London was held in the grip of a deadly smog. Just as it lifted, women began to go missing. The hunt for a killer nicknamed the Beast of Rillington Place caused a media frenzy. This is a true crime thriller about the victims of a notorious killer as well as an examination of an environmental catastrophe with implications that still echo today.
Diamond Doris: The True Story of the World's Most Notorious Jewel Thief by Doris Payne with Zelda Lockhart
This memoir traces Payne's journey from small-town West Virginia to her decades-long career as a world-class jewel thief. Her crimes went unsolved for years, as the stores did not want to admit that they were duped by a black woman. She made headlines for a daring prison break in 2013 and today is celebrated for her glamorous legacy.
Yakuza Moon: Memoirs of a Gangster's Daughter by Shoko Tendo
This memoir, told in manga, is a heartrending and eye-opening account of the author's experiences growing up in Japan's gangster society. Already an international success and translated into 14 languages, this story is sure to appeal to many new fans in this outstanding graphic version.
The Bandit Queen of India: An Indian Woman's Amazing Journey from Peasant to International Legend by Phoolan Devi
In a three-year campaign that rocked the Indian government, Devi delivered justice to rape victims and stole from the rich to give to the poor. This memoir outlines how she survived an abusive marriage, the murder of her bandit-lover, and a horrifying gang rape to claim retribution for herself and all low-caste women of the Indian plains.
Tinseltown: Murder, Morphine, and Madness at the Dawn of Hollywood by William Mann
The 1920 murder of William Desmond Taylor was a legendary crime that has gone unsolved for nearly a century. In this addictive true tale of ambition, scandal, intrigue, murder, and the creation of the modern film industry, the author presents a variety of suspect in hopes of solving the notorious cold case.
Ugly Prey: An Innocent Woman and the Death Sentence that Scandalized Jazz Age Chicago by Emilie Le Beau Lucchesi
Seballa Nitta was an Italian immigrant who became the first woman sentenced to hang in Chicago. Unlike her cellmates, who would go on to inspire the glamorous leads of the musical Chicago, Nitti was plain and decidedly non-glamorous. This book is a thought-provoking look at the intersection of gender, ethnicity, and class with the American justice system.
---
For more lesser-known true crime, check out our lists of Edwardian True Crime and the list of Nonviolent True Crime Books!