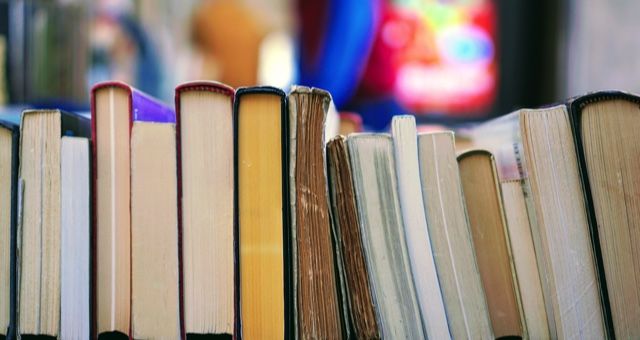 Lists
5 Historical Mysteries That Combine Real History With Whodunnit
This content contains affiliate links. When you buy through these links, we may earn an affiliate commission.
Historical mysteries are great reads both for fans of whodunnits as well as those who like to learn about different times and places. Delving into the motivations behind historical mysteries demonstrates how human nature has always been the same no matter where (or when) you live.
These five books are each the first in series, setting you up for a great marathon read when you find a sleuth you enjoy following.
In 1139 France, young scholar Catherine LeVendeur arrives at a convent to conquer her sin of pride under the tutelage of famed Abbess Heloise. When an important manuscript goes missing, Catherine is tasked with tracking it down. This mystery weaves dark mystery and sparkling romance into a fascinating and richly detailed tapestry of everyday life in 12th century France.
In 1560 England, widowed mother Ursula Blanchard lands a job as lady-in-waiting to the new Queen, Elizabeth I. When the wife of Elizabeth's rumored lover is found dead, Ursula becomes entangled in the murder investigation. She can trust no one, neither her lover nor her monarch, as she sets out to find the truth in a glittering court that conceals a wellspring of blood and lies.
In 1689 Japan, investigator Sani Ichiro defies official orders to investigate the death of two young lovers. While the official verdict was a double suicide, Sano suspects foul play. His search for answers leads him through every level of society. As subtle and beautiful as the culture it evokes, the author vividly recreates a world of ornate tearooms and gaudy pleasure palaces, cloistered mountaintop convents and deathly prisons.
In 1919 Calcutta, Captain Sam Wyndham has newly arrived from Scotland Yard, desperate for a fresh start. When a senior British minister is found murdered, Wyndham becomes caught up in an investigation that takes them from the luxurious parlours of wealthy British traders to the seedy opium dens of the city.
In 1921 Bombay, Perveen Mistry has just joined her father's law firm, becoming one of the first female lawyers in India. As she goes through the papers of a recently deceased client, she finds that all three widows have donated their inheritance to charity. Finding this unusual, Perveen begins to investigate. When a murder occurs, she takes responsibility to figure out what really happened on Malabar Hill.
---
For more historical mysteries, check out our list of 7 Historical Mysteries Set Around the World!