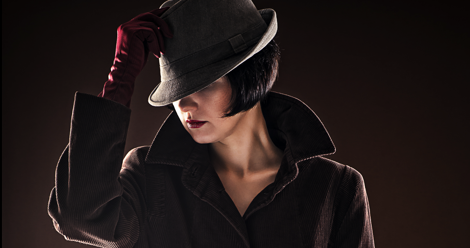 This content contains affiliate links. When you buy through these links, we may earn an affiliate commission.
A version of this post originally published in Unusual Suspects mystery newsletter. Sign up for reviews, adaptations, news, new releases, and much more mystery & thrillers!

Feminist historical mysteries is my new favorite subgenre of crime. Okay, so feminist historical mysteries isn't really a subgenre, but historical mysteries is and I'm adding a subgenre to that subgenre by adding feminist—I have written myself a note giving myself permission to do this so it's totally legit and publishing will have to abide. In a world, and genre, where women haven't gotten fair treatment, there is something cathartic about these mysteries where the leading woman is not only solving crimes before modern technology existed but also battling society's sexism and misogyny.
Excellent New Series in 1920s Bombay!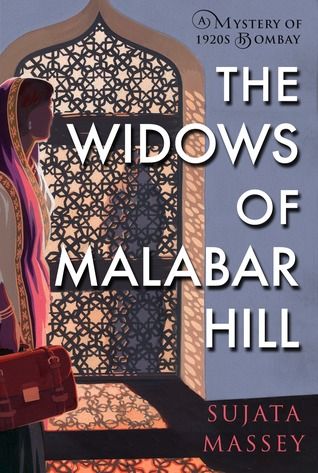 The Widows of Malabar Hill (Perveen Mistry, #1) by Sujata Massey: Perveen is a solicitor working with her father in Bombay in the early 1920s. Her father has a case involving a will where the three widows have signed a piece of paper, but Perveen thinks there is something off with the signatures. She wants to speak to the widows. And so Perveen finds herself caught in the mystery of what is actually happening in the house the widows and their children live in…Adding another layer to this book are the chapters that take you into Perveen's recent past where (against her parents' wishes) she wanted to put love before education. Perveen is a determined, smart, delightful character with progressive parents, a lesbian best friend, and a moral compass that points to helping others at all costs. The next book in the series can't come fast enough.
1800s British Historical Mystery Series: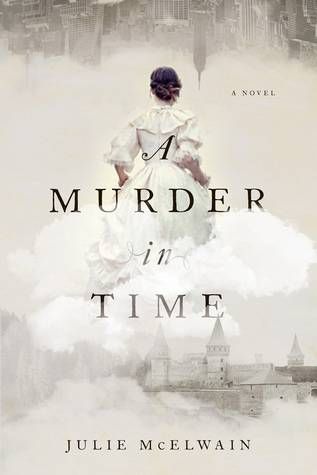 A Murder in Time (Kendra Donovan #1) by Julie McElwain: In this series Kendra Donovan is actually an FBI agent in the U.S. when, whoopsie, she finds herself transported to a castle in England in 1815. If you're not into Sci-Fi don't worry, you only need to suspend disbelief for that sequence. From then on out you have Donovan, clearly confused, trying to survive in a completely different time period. Naturally, this being a mystery series and her being an FBI agent, she finds herself having to solve a murder using none of the technology she's used to, while in a time where ladies aren't allowed to basically do anything—and as, technically, a maid, which is what people think she is. In the sequel, A Twist in Time, Donovan realizes that until she figures out how she got to the 1800s she'll have to make do with this new life. She's acclimated enough to her circumstances to no longer be as shocked by the sexism, so she fights back, and she's also afraid of the butterfly effect and tries her best not to slip up about future happenings that might change things—although easier said then done. Oh, and that pesky thing of her love interest being accused of murder which she has to solve because police as we know them haven't been established yet. (It looks like the third in the series, Caught in Time, comes out in July!)
Another Great 1800s British Historical Mystery Series: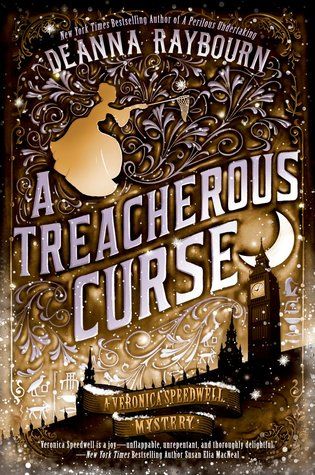 A Treacherous Curse (Veronica Speedwell #3) by Deanna Raybourn: This series is funny, delightful, and has wonderful characters—especially Veronica Speedwell, a lepidopterist (the study of moths and butterflies). And she's partnered up with Stoker, a natural historian with quite a personality. In this 3rd book (which just released), set in 1888 London, Speedwell and Stoker find themselves solving a mystery revolving around an Egyptian archaeological dig that brings Stoker's past to the present. I was already laughing on page one and immensely love Speedwell and Stoker's partnership, banter, bickering, and sexual tension. Speedwell is a lady who refuses to conform to any kind of society rule that doesn't please her, and this pleases me greatly. If you haven't started this gem of a series yet the first two books are A Curious Beginning and A Perilous Undertaking (review).
Have I Raved Enough About Charlotte Sherlock? Ha, Trick Question There Is No Such Thing: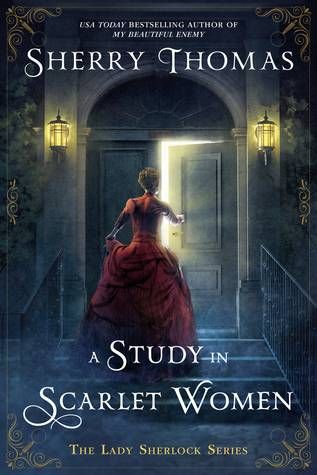 A Study in Scarlet Women (Lady Sherlock #1) by Sherry Thomas: I kind of don't like saying too much about this series because watching it unfold is something I don't want to take away from any reader. I'll say it's a gender-swapped Sherlock, done brilliantly in a way that Sherlock's "quirks" are more so push-back towards society's rules on women. Charlotte Holmes is so much not here for these rules that she unintentionally blows up her life and social standing in trying to ensure she's not forced into things she doesn't want. She's a real firecracker and I'm happy to light her wick. In the sequel, A Conspiracy in Belgravia, Charlotte and Mrs. Watson are back with a rather delicate case involving a married woman looking to find a past lover—her true love. Scandalous! The series is awesome, fun, kickass, and a must-read.
How About a Trip Back to 1915 New York: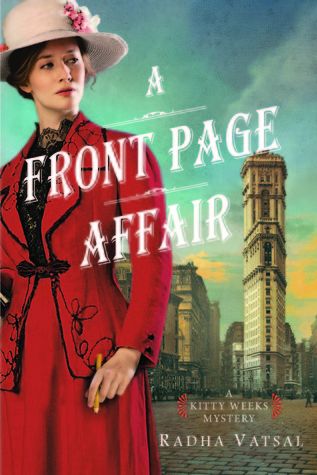 A Front Page Affair (Kitty Weeks Mystery #1) by Radha Vatsal: I adore Capability "Kitty" Weeks! And the first book in this series is especially perfect for readers who like cozy mysteries and aren't up for violence against women. As a reporter for the women's fashion section of The Sentinel she finds herself trying to solve a murder that occurred during an event she'd attended. While she is more than capable (heh) of solving the crime, she's a woman in a time where women aren't even allowed to vote. The second book in the series really finds its stride, Murder Between the Lines. Kitty is determined to prove herself as a journalist—good luck getting her to stand down from anything she wants—and while on assignment, covering an all girls school, she ends up investigating the death of a girl. Set at the beginning of WWII the sequel puts Kitty into women's suffrage events, has visits from President Wilson, and even has her looking into Thomas Edison's battery invention.
Victorian Intersectional Feminism: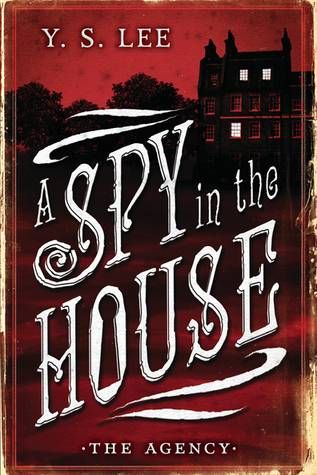 A Spy in the House (The Agency #1) by Y.S. Lee: Lucky for Mary Quinn, Miss Scrimshaw's Academy for Girls exists, because it's what literally saves her from hanging in London in 1853. Even luckier for Quinn, the school is really a front for a secret agency of investigating girls and women. At seventeen, her first assignment is to pose as a lady's companion while really searching for information on her employer's cargo shipments. Like any good mystery there are tons of secrets, including one Ms. Quinn is keeping…