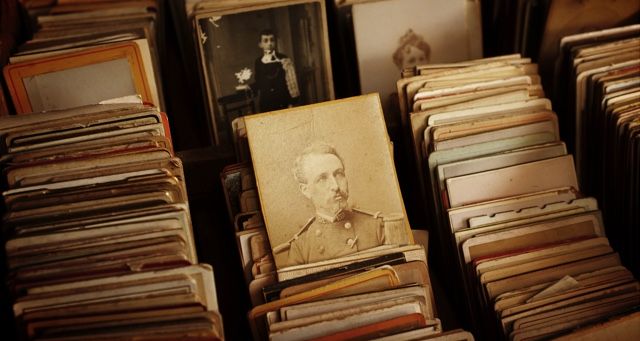 This content contains affiliate links. When you buy through these links, we may earn an affiliate commission.
This list of historical fiction novels not set in WWII for the 2020 Read Harder Challenge is sponsored by TBR: Tailored Book Recommendations.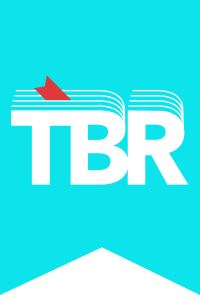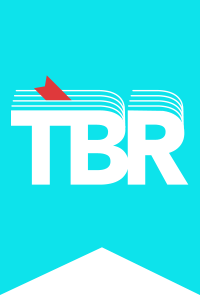 TBR is Book Riot's subscription service offering Tailored Book Recommendations for readers of all stripes. Been dreaming of a "Stitch Fix for books?" Now it's here! Tell TBR about your reading preferences and what you're looking for, and sit back while your Bibliologist handpicks recommendations just for you. TBR offers plans to receive hardcover books in the mail or recommendations by email, so there's an option for every budget. Visit mytbr.co to sign up today.
---
The best historical novels have stories that feel immersive in another time yet fresh and urgent to right now. Sometimes, however, it feels like the only historical fiction books published and promoted take place during World War II. I've read plenty of amazing WWII novels, but I also appreciate stories that take me elsewhere. In this list of ten historical fiction novels not set in WWII, you'll find a passport to a variety of countries and eras. Whether you're looking for a family saga, a love story, a friendship tale, or more, we've got you covered.
Setting: 1920s Russia
This character study begins in 1922 as Count Alexander Rostov is sentenced to live in Moscow's Metropol hotel for his aristocratic tendencies during the Bolshevik upheaval. Towles's story unfolds over two decades as Rostov cross paths with quirky guests and staff while history unfolds outside his window. A Gentleman in Moscow is both tender and fierce, a compelling look at how we witness seismic changes happening to the world.
Inland by Téa Obreht
Setting: Arizona Territory and the American West, 1893
Téa Obreht's Inland is a ticket back in time to the dangerous and volatile American West. This engrossing story follows our two protagonists whose lives will eventually intersect. How they do is part of the mystery that keeps you flipping pages. We have Nora, a fierce mother raising her children alone while her husband launches a desperate quest to find water. Then we have Lurie, a reformed convict who has the gift (or curse) of seeing ghosts who demand things from him. If it's a novel by Obreht, you can expect gorgeous language and lyrical prose, and Inland definitely delivers.
Setting: 1500s America
In The Moor's Account, Laila Lalami elevates an historical, marginalized character mentioned in passing and fleshes out his life in an exciting, revealing novel. Lalami takes as her inspiration Mustafa al-Zamori, the Muslim Moroccan slave who accompanied young Spanish explorer Andrés Dorantes de Carranza in the New World. After the botched Narváez expedition to colonize Florida, al-Zamori and his master head west. You'll love Lalami's adventurous novel that reads like an authentic account of exploration through a unique perspective. Lalami's novel was a finalist for the Pulitzer Prize.
Setting: 1950s onward, Italy
Readers around the world have completely fallen for Elena Ferrante's Neapolitan Novels, a four-volume series of literary fiction. In My Brilliant Friend, we meet the two girls whose friendship forms the core of the story: Elena, the studious, cautious narrator, and Lila, her passionate, volatile best friend. As their complicated relationship ebbs and flows, Ferrante weaves themes of class, gender, and love in the background. Prepare to be immersed in this masterful coming-of-age story.
Setting: Early 1900s, Japan and Korea
Do you love engrossing family sagas? Be sure to check out Min Jin Lee's Pachinko. One of the most acclaimed novels of the last few years, Pachinko tracks the lingering impact that one consequential event has on several generations. Sunja is just a teen when she accidentally conceives a child. Knowing it won't work out with the baby's father, she accepts the best opportunity she has: to wed a missionary headed to Japan. Pachinko finds the ripple effect of this decision throughout a transformative time in Japanese and Korean history.
Setting: Late 1800s, Paris
If you're a fan of stories about strong women in the arts, like The Seven Husbands of Evelyn Hugo and City of Girls, surrender to The Queen of the Night. Alexander Chee weaves a spellbinding tale of Lilliet Berne, a (fictional) female opera star whose ambitions take her from a humble home in America to the stages of the Paris Opera House. Chee's epic immerses you in the glamorous, dramatic world of opera and the performing arts. But just when you think you've got this novel figured out, Chee unleashes some crafty twists and turns.
Setting: Ancient Greece
Think The Iliad is a boring old book about a bunch of macho soldiers? Don't worry; I did, too. If only we could replace that high school classic with Madeline Miller's exciting, subversive retelling, The Song of Achilles. In this version, Miller takes the relationship between hero Achilles and Patroclus, his close companion, and imagines the possibility of romantic love between the friends. When Achilles is drawn to enter the Trojan War military conflict, their relationship strains against duty, power, and the limits of queer love in ancient times.
Setting: 1950s, Iran
I have a soft spot for "What if…?" stories, and Marjan Kamali's The Stationery Shop is a perfect exploration of that theme. Two young lovers are set up in early 1950s Tehran by the man who owns the beautiful stationery shop they both frequent. Whimsical and romantic Roya and cerebral, intellectual Bahman fall head over heels in love and plan for a marriage. They make a pact to meet in the town square on the night before their wedding, but violence breaks out, and Bahman never shows. Despite her best efforts, Roya can't find Bahman while a turbulent revolution sweeps through Iran. Sixty years later, will they get their second chance?
Setting: 19th century, American South
Colson Whitehead's The Underground Railroad is one of the most celebrated books of the 2010s, having won the Pulitzer Prize and the National Book Award in the same year. Open the book, start reading, and you'll see why…Whitehead has crafted a historical story that feels fresh, new, and emotionally engrossing. Young and restless Cora is a slave on a Georgia plantation. When Caesar, a slave from Virginia, invites her to escape through the Underground Railroad, Cora accepts, launching her on a dangerous, thrilling adventure towards freedom. In Whitehead's genius novel, the Underground Railroad is not a metaphor but an actual subterranean railroad, bringing a touch of magical realism to this harrowing, unputdownable story.
Setting: 1520s, England
A weak leader is easily manipulated by sycophants and operatives who pledge loyalty while calculating ways to seize power. Sounds like just another day in politics! Hilary Mantel's addicting novel Wolf Hall takes you back in time to England during the early 16th century for a classic tale of betrayal and strategy. As the land buckles under threat of civil war and Henry VIII seeks the radical act of divorce, Thomas Cromwell rises from nothing to become the king's sinister, manipulative advisor. The first in a planned trilogy, follow Wolf Hall with its sequel, Bring Up the Bodies.
---
Find all the Read Harder 2020 content here.
For more historical fiction, be sure to check out Book Riot's coverage of historical novels: