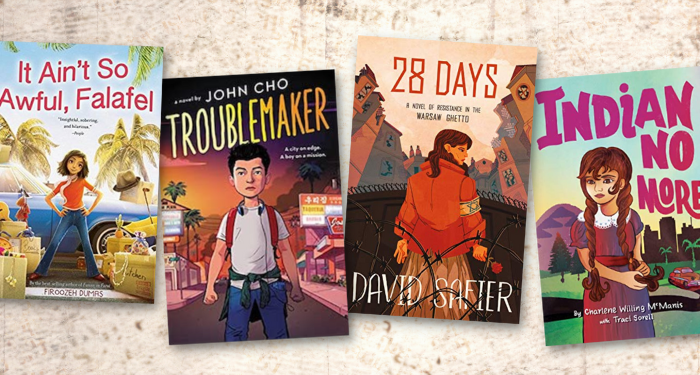 Children's
15 Wildly Interesting Historical Fiction Chapter Books
This content contains affiliate links. When you buy through these links, we may earn an affiliate commission.
History can get a bad rap sometimes. I know when I was growing up, I hated it. It was my least favorite class (sorry teachers!), mainly because the way it was presented was so boring. We never read any good books about it — in fact, I don't remember us reading any novels in history, until high school. But thankfully, that's changed…I hope? There are so many great historical fiction chapter books and novels that bring history to life.
No matter what time period or historical event you want to learn about, there's something out there for you. My son is going into first grade, and he and I are making our way through the Magic Tree House series, for example — and he loves hearing about all of the different places and times. We mark the time period down in our history timeline notebook, and it inevitably leads to looking things up on the iPad and watching some videos about the time.