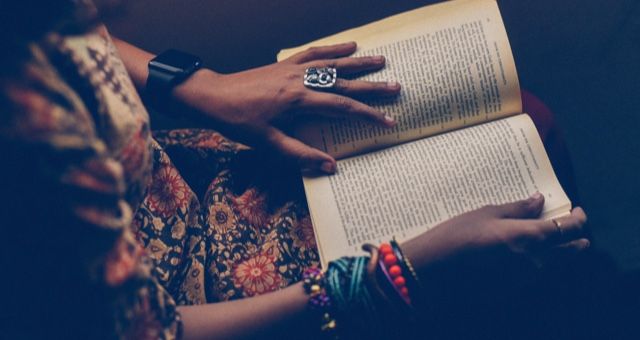 Fiction
Highlights of June Books Out in the UK
This content contains affiliate links. When you buy through these links, we may earn an affiliate commission.
June was a blockbuster for fiction books, so to make it easier for you to pick the best ones, here are a few highlights of the books that were out in UK last month. Enjoy your summer with these gripping reads!
Hands down the best book I have read this year so far, Vuong's debut is an exquisite masterpiece. This novel from the award-winning poet is a heart wrenching portrayal of a family surviving the trauma of immigration and war.
The Rapture by Claire McGlasson (Faber)
A riveting cult story based on the Panacea Society, a real organisation that grew out of wartime unrest in 20th century England. This debut is a thoughtful exploration of life inside an English cult in the '20s.
A splendid multi-generational family saga which portrays the complexity of a large family. The writing perfectly captures the gorgeous mess that is sisterhood, with charming insight.
Paper Wasp by Lauren Acampora (Quercus)
This electrifying debut novel is a dark portrayal of female friendship, set against the backdrop of contemporary Hollywood. An arty thriller that takes a piercing look at obsession and the warped side of human psyche.
This might be the wittiest book you will read this year. Combining poetry and diary entries, this inventive twist on the classic English comic novel makes for a thoroughly entertaining read.
A university gardener sets out on an odyssey to reconnect with four old friends over the course of a year in this heartwarming novel. A compassionate portrayal of friendship in the age of Facebook.
This compelling Japanese novel tells the story of an enigmatic man through the voices of ten remarkable women who have loved him.
The New Me by Halle Butler (W&N)
A caustic satire about the millennial work force. Fans of Ottessa Moshfegh and Sally Rooney will love this incisive portrayal of modern femininity.
Inspired by Robinson Crusoe and Frankenstein, this dark dystopian tale is a riveting look at the possible future. An insightful and unique tale of survival and family bond.
Home Remedies by Xuan Juliana Wang (Atlantic)
An artful collection of stories about a young generation of Chinese millennials and their subjective quest for freedom. An explicit and rare insight into the lives of Chinese Americans.
100 lucky winners have the opportunity to escape the mundanities of modern life and start a new life on Nyx, a planet "without Instagram and online dating". The only caveat is if you go, you can never come back; but what on Earth could there possibly be to miss?
This dystopian summer read is as original as it is relatable.
Those People by Louise Candlish (Simon & Schuster)
You can always trust Candlish for a deliciously twisted suburban noir, and she does not disappoint with her latest. Neighbors from hell, dark secrets and a scandal – this sharply addictive page turner is perfect for summer.