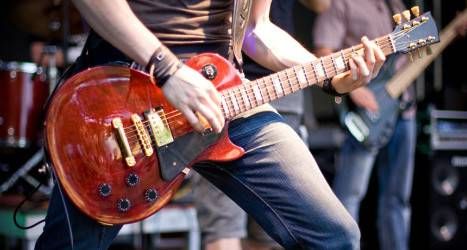 Newsletter 1
Here's Looking at Me, Kid: 10 Great Celebrity Memoirs
This post is sponsored by I'm Your Biggest Fan by Kate Coyne.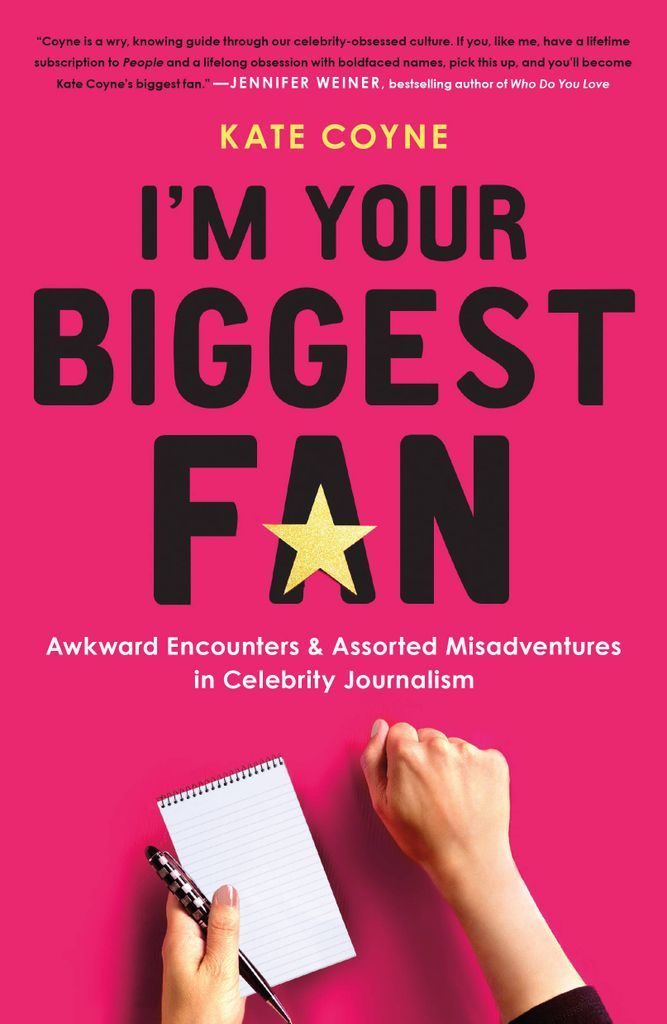 The Executive Editor of People Magazine provides an unfiltered and hilarious look at her life alongside the rich and famous, as she reveals how being a fan-girl lead to celebrity close encounters she could only dream of growing up.

"Kate Coyne tells all in I'M YOUR BIGGEST FAN, her honest, funny, insider-y new memoir of her years chasing stars." – Good Housekeeping
---
When I was eight years old, I discovered Agatha Christie, and it was love at first read. I immediately read all her books, and when I ran out of those, a librarian suggested her autobiography. It quickly became my favorite book, and I read it over and over. What a delightful, perfect childhood she had! Such adventures! Such joy! How I wished my life was like hers.
Of course, as I got older and learned more about her, I realized there were also painful parts of her life that she omitted, including the story about when she went "missing," which she glanced right over in her book. But at the time, most people didn't talk about the messy parts of life – that was a side they didn't show.
But not anymore! Nowadays, the best part of celebrity memoirs IS the painful stuff and the secrets – we love it when celebrities tell us how they really feel. Which brings me to this list: here are 10 fantastic, no-holds barred glimpses into the minds of people loved by millions.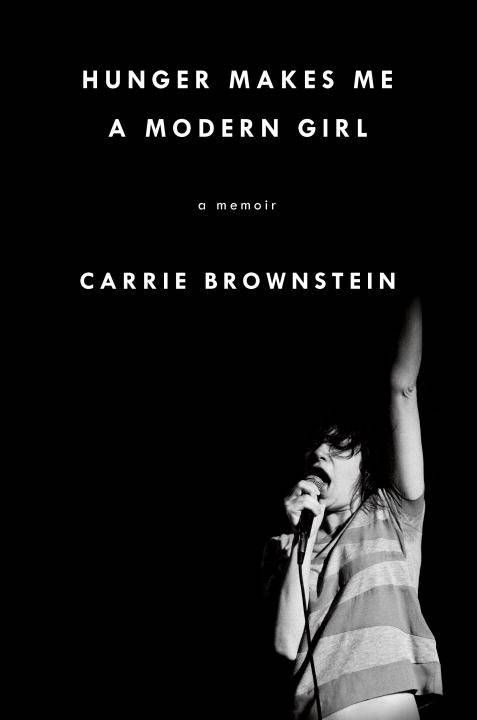 Hunger Makes Me a Modern Girl: A Memoir by Carrie Brownstein
Brownstein, a founding member of the groundbreaking band Sleater-Kinney, and Transparent and Portlandia actress, discusses her life as an attention-seeking child, her interest in music and playing in bands (and what it's like to be a woman and be asked all the time about being a musician), life on the road and the toll it takes, when her father came out, and her own sexuality. It's a very honest and raw contemporary memoir.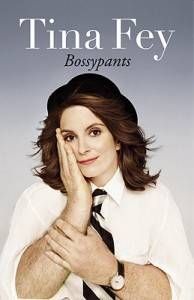 Bossypants by Tina Fey
As an SNL alumni, and the creator of 30 Rock and Unbreakable Kimmie Schmidt, Fey is known for being funny, and she doesn't disappoint in her own tell-all. Unlike many people, Fey knew what she wanted to be from a very young age: a comedian on television. She details her rise to fame from her nerdy college years, to Second City, to SNL and starring on her own sitcom. She also has a lot of inspiring things to say about body image and aging, both as someone in the public eye, and as a woman.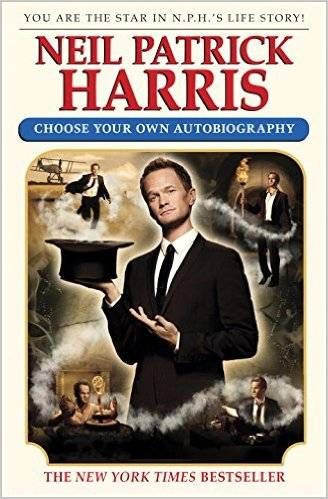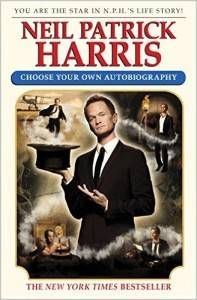 Choose Your Own Autobiography by Neil Patrick Harris
NPH puts a new spin on the celebrity memoir: an interactive book, complete with magic tricks, cocktail recipes, embarrassing pictures from his time as a child actor, and even a closing song. In between all this, he tells hilarious tales about his time as Doogie Howser, MD, his roles on Broadway and award shows, his time on the set of How I Met Your Mother, and his life with his husband, David and their two children. It's fun, funny, and sweet.
Is Everyone Hanging Out Without Me? (And Other Concerns) by Mindy Kaling
You may not know this, but Kaling got her start as a Ben Affleck–impersonating Off-Broadway performer and playwright. That's right, she had a show where she and her friend pretended to be Ben & Matt! It's where she got her big break, and now she's a mega-celebrity, appearing on The Office and now her own self-titled sitcom. This memoir is a great mix of funny stories about her life, from growing up the child of immigrant professionals to her work as an actress, as well as charming and hilarious advice about love, dating, exercise and more. (There's also a great follow-up book called Why Not Me?)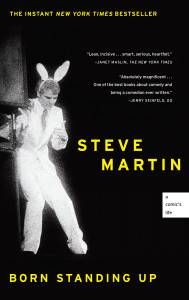 Born Standing Up: A Comic's Life by Steve Martin
Once the biggest draw in the history of stand-up comedy, one of the biggest box office stars, and now regarded as a living legend, Martin has always been fiercely protective of his private life. So it was a big deal when this book was released. This memoir is a wonderful look behind the celebrity, a sweet and self-reflective story of his childhood (Martin's first job was selling programs at Disneyland), through the discipline and hard work it took to be one of the biggest comedic actors ever. Martin is not only a great storyteller, he is also a great writer.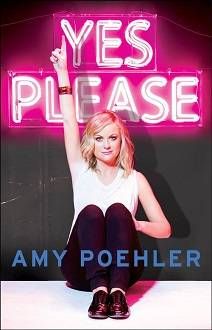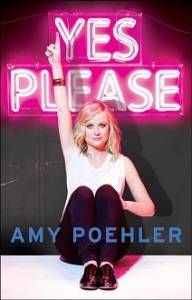 Yes Please by Amy Poehler
Like her BFF Tina Fey, Poehler is throwing down funny, intelligent observations in this awesome book. Poehler has lots of hysterical things to say about her childhood and her long road to fame on Saturday Night Live, interspersed with a few celebrity-penned chapters, and great advice. ("SHORT PEOPLE DO NOT LIKE TO BE PICKED UP.") And she proves how very similar – and very different – she is from Leslie Knope. Bonus: This one is printed on beautiful glossy paper, which gives it a bit more heft and makes it feel that much more special!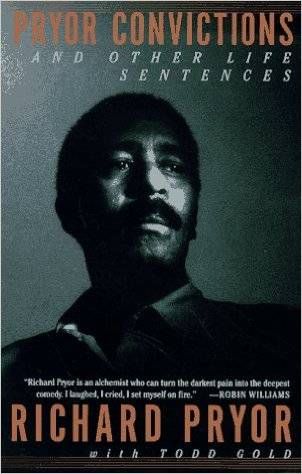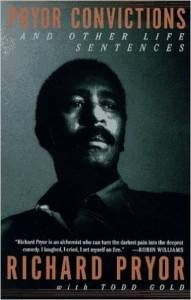 Pryor Convictions: And Other Life Sentences by Richard Pryor
It's so sad to think we are living in a world now where kids are growing up not knowing about one of the funniest comedians of all time. Pryor was a hysterically funny and smart, but troubled, actor, and he tells readers all about his tough childhood, early successes, battle with cocaine, his six marriages, quadruple-bypass surgery, and diagnosis with multiple sclerosis. His star is sorely missed.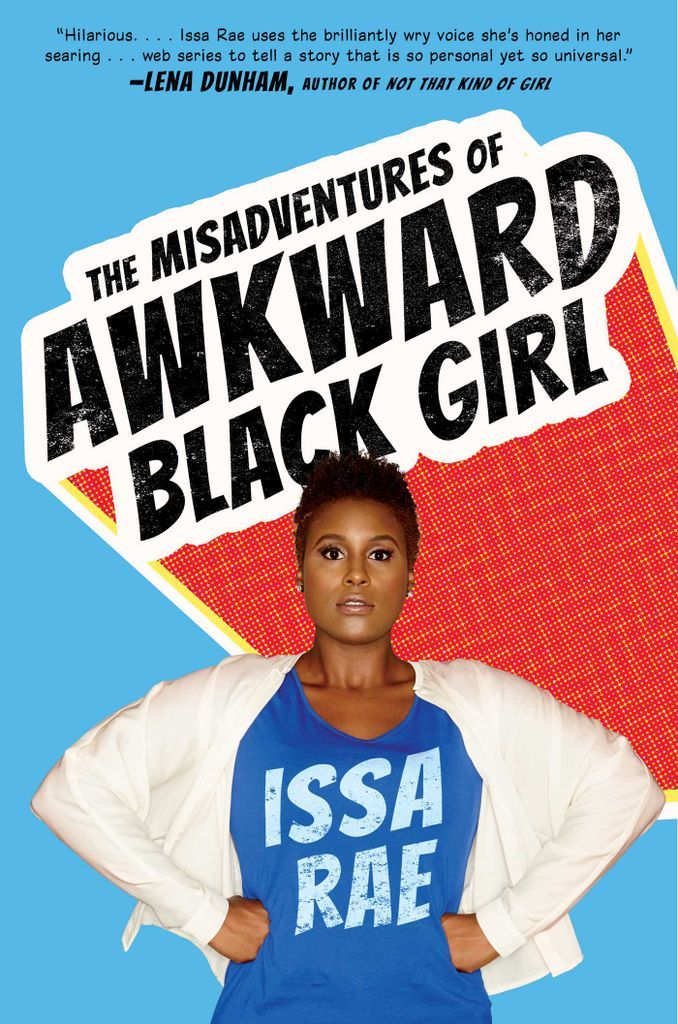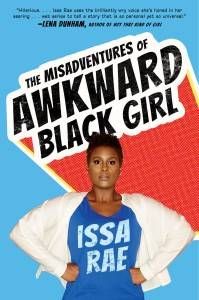 The Misadventures of Awkward Black Girl by Issa Rae
This book is really funny! Rae is a natural at storytelling, whether she's talking about her family life, which included moving all over the country and even to Senegal, or she's complaining about how uncool she was in school, like the time she tried to teach herself how to dance. And I found myself actually cringing at the chapter where she describes how she made fake online profiles to chat with men – when she was twelve. (Even as someone without children, I found that part a bit alarming.) You can watch Issa Rae on YouTube in her great web series by the same name.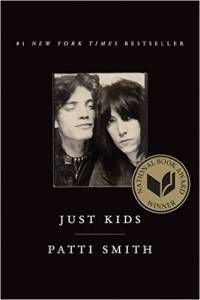 Just Kids by Patti Smith
This is one of the most perfect memoirs ever. It's almost not even a memoir, but more like music or poetry. This is the story of Smith's younger years, about her life starting out as a musician and her relationship with artist Robert Mapplethorpe, as they enjoyed young love in the creative heyday of NYC, back when the city was still affordable for people following their dreams. This book is magic. Smith's words stories are beautifully crafted, and they earned this book the National Book Award.
I, Tina by Tina Turner
Even if you've seen her biopic, What's Love Got to Do with It, it's worth reading about Turner in her own words. From her terrible childhood in Tennessee and her rise to stardom under the possessive grip of her abusive husband, Ike, to her success as a solo artist after she left her marriage, Turner holds nothing back. This is a smart story about survival, sobriety, and self-reliance. She's simply the best!