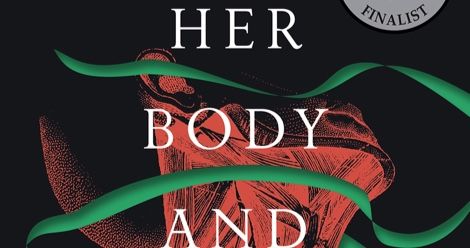 News
HER BODY AND OTHER PARTIES TV Adaptation in Development
This content contains affiliate links. When you buy through these links, we may earn an affiliate commission.
Hold on to your decorative gourds—a Her Body and Other Parties TV adaptation is in development! It's just been announced that Her Body and Other Parties, an award-winning short story collection by Carmen Maria Machado, is being developed by FX into a television series. The series will be executive produced and written by Gina Welch, who's worked on Hulu's Castle Rock, among others. Carmen Maria Machado will serve as producer.
"Her Body is an anthological series staging psychologically vivid tales of women's fears and desires on landscapes of horror, fabulism, and wild-haired absurdity. It's described as a feminist Black Mirror with fairy tale themes, its hours threaded together with a recurring ensemble of female characters."
I can *finally* say something! HER BODY AND OTHER PARTIES is officially in development over at @FXNetworks. FX has made some of my favorite shows in the past few years (Atlanta, The Americans) & I'm ridiculously excited to see what comes next. 💥 https://t.co/12smhw8xdP

— Carnage "The Hatchet" Machado (@carmenmmachado) October 15, 2018
A debut collection, Her Body and Other Parties, published by Graywolf Press, gained national recognition. It was "awarded the the National Book Critics Circle's John Leonard Prize, the Bard Fiction Prize, along with the Crawford Award, the Shirley Jackson Award, Lambda Literary Award for Lesbian Fiction, Bisexual Book Award for Fiction, American Booksellers Association's Indies Choice Book Awards and New Atlantic Independent Booksellers Association's Book of the Year. It also was a finalist for the 2017 National Book Award for Fiction, the 2017 Kirkus Prize and the 2017 PEN/Robert Bingham Award."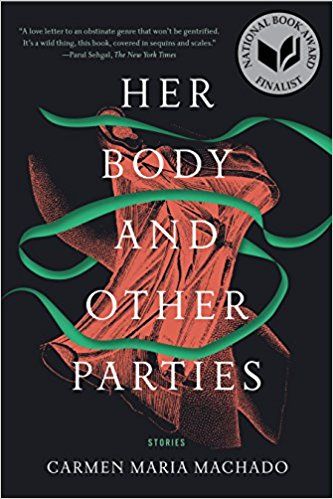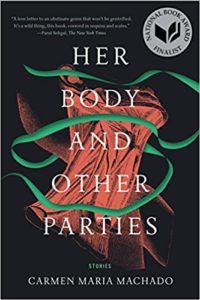 I think it's the perfect fall read—spooky, thrilling, and provocative. When I read it last year it exceeded all of my expectations and cravings, and then some. Intense and strange, feminist and queer, this collection of stories blends genres—notably horror and fantasy—to shape narratives of women and the violence visited upon their bodies. It's a powerful and enthralling collection and I can't wait to see what this adaptation does with it!
Looking for more great autumnal reads? Check out this great list of Atmospheric Books to Read in October by contributor Tirzah Price.