Newsletter 1
What to Read if Adele's New Song Has You Feeling Melancholic
This content contains affiliate links. When you buy through these links, we may earn an affiliate commission.
"You're a romantic who loves to get her heart broken," my flatmate told me a few weeks ago when I was trying to get my head around some complicated feelings. No surprise, then, that Adele's new song about her regrets over a long ago lost love speaks to me on a deep level. And judging from the excitement surrounding this song on Twitter, I'm not the only one.
Sometimes, when we're heartbroken or melancholic, we might want to read books that will cheer us up. Other times, though, we want to wallow in those feelings. Here are some books to help with that wallowing.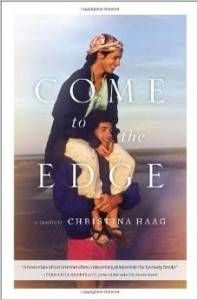 Come to the Edge by Christina Haag
I've written about this memoir for Book Riot before: it's one of my very favourite books and deserves to be so much better known. Christina Haag writes movingly of the deep love she shared with John Kennedy, Jr. Her writing is exquisite. "Lyrically and precisely recaptures the frenetic ecstasy of early love," the Washington Post review said of this memoir, and I wholeheartedly agree. But it's tinged with sadness from the beginning: you know this joy won't last, that it's all the more precious for it, and that adds a beautiful poignancy to the book.
Like Water for Chocolate by Laura Esquivel
When Tita meets Pedro, neither has any doubt: they are destined to be together. But Mexican tradition disagrees; Tita's destiny is something else entirely. As the youngest daughter, her role is to care for her (not particularly likeable) mother until she dies. In desperation, Pedro agrees to marry Rosaura, the older sister, so he can be near Tita. If you like your heartbreak with a touch of magical realism, this is the book for you.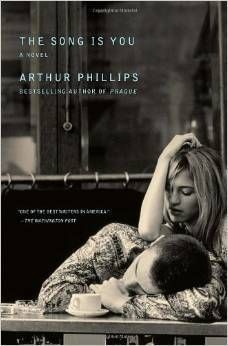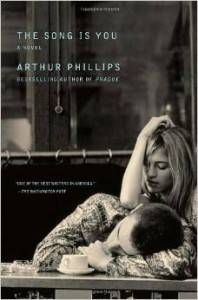 The Song Is You by Arthur Phillips
Julian's first love has always been music. His second was his wife, Rachel, but he has lost her in the midst of sad family circumstances. When he wanders into a bar and hears Cait O'Dwyer sing, he thinks he may have found the third. This is a novel of wistful longing, of desperation for the unattainable. Arthur Phillips makes poetry out of the everyday, like the clicking of the wheel on an iPod (remember those?) as Julian walks along a Brooklyn street.
Americanah by Chimamanda Ngozi Adichie
Ifemelu left Nigeria years ago, and with it her high school sweetheart. On the verge of returning, she sits in the hairdresser's and reminisces about how they drifted apart, about the years since and about the harshness of her first few years in America, and wonders if she has forever lost the chance to be with Obinze. This book was deservedly praised for all kinds of reasons, from the skillful prose to the important things it has to say about race in America. If, like for me, phrases like "were lovers long ago" and "…years later, they reconnect", make a book an auto-buy for you, you might want to add this to your list.
The Time Traveler's Wife by Audrey Niffenegger
Henry is forever leaving Clare to go to the future or the past. "Don't you think," she asks at one point, "that it's better to have been extremely happy for a short while, even if you lose it, than to just be okay your whole life?" If you've wondered about this question too, read this book. It is a wonderful way of exploring it.
Do you have a favourite book on the theme of romantic heartbreak?