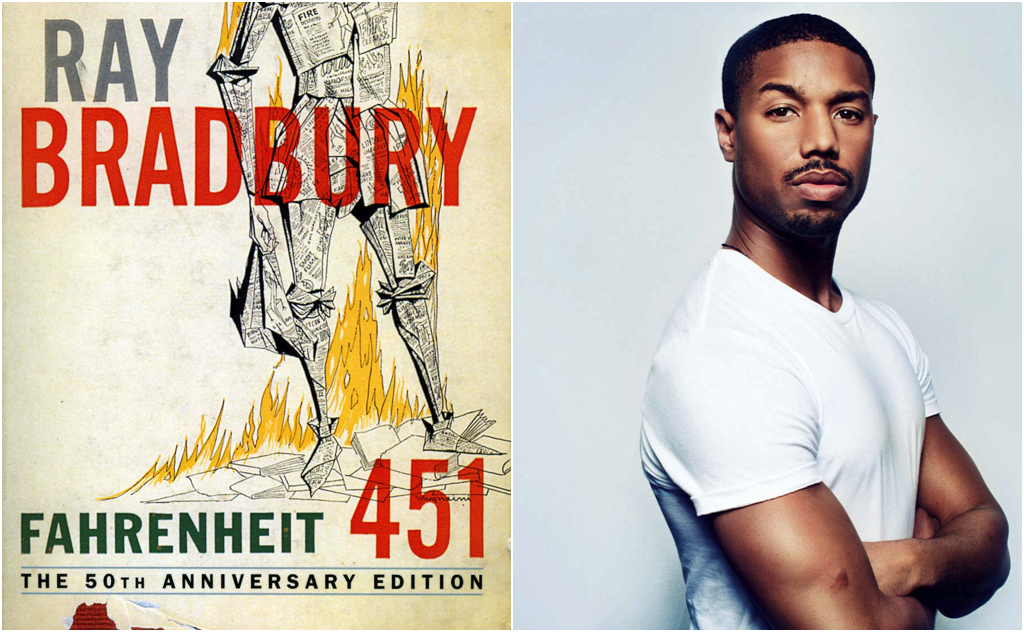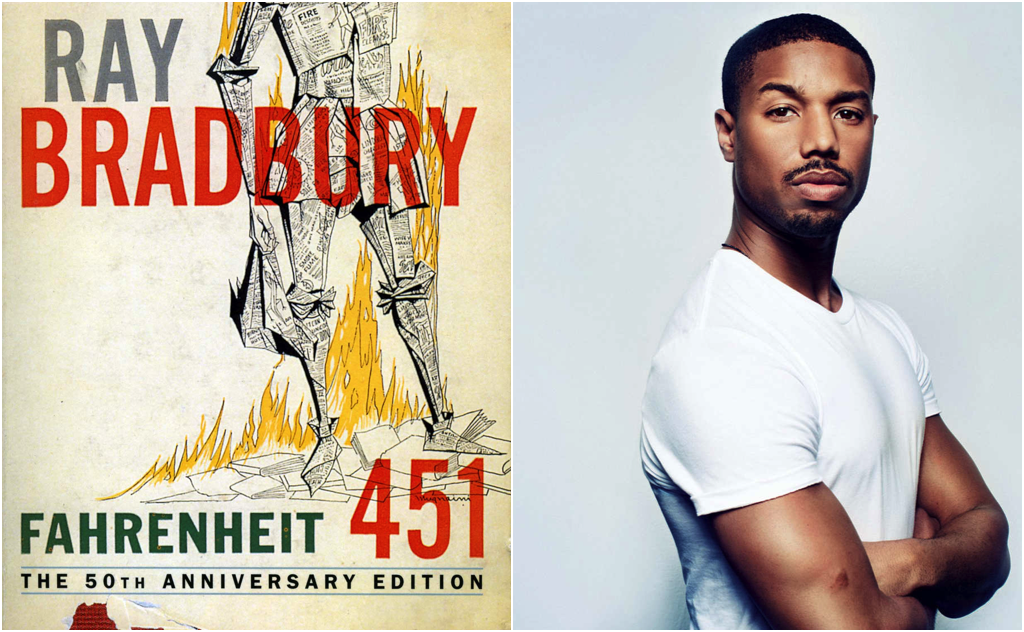 News
HBO to Adapt Fahrenheit 451, starring Michael B. Jordan
This content contains affiliate links. When you buy through these links, we may earn an affiliate commission.
Ray Bradbury's Fahrenheit 451 is one of those classic novels — like 1984 and The Handmaid's Tale — many of us read in school that are currently experiencing a surge in sales due to their uncomfortable relevance.
For those who missed this powerful book or need a refresher, Fahrenheit 451 is about a "firefighter" who burns books in a dystopian future where media is like a drug and books and history are outlawed. The book demonstrates the dangers of being distracted by more immediate thrills to the point where people in power can take away fundamental parts of our culture without opposition. See? Uncomfortably relevant.
Now, HBO is "moving toward a production commitment" (via Variety) on a feature-length adaptation of Bradbury's 1953 novel starring Michael B. Jordan (Creed, Chronicle, Fantastic Four) as the protagonist Guy Montag and Michael Shannon (Man of Steel, Boardwalk Empire) as Montag's boss, Captain Beatty.
The film will be directed by Ramin Bahrani (99 Homes, At Any Price), who is co-writing with Amir Naderi (99 Homes, The Runner). David Coatsworth (production manager on Underworld: Evolution, Ender's Game, My Big Fat Greek Wedding) will serve as producer.
Fahrenheit 451 has been adapted for both the screen and stage several times, the most notable of those being the 1966 film by François Truffaut.
No date has been announced for the project, but most media outlets are speculating a 2018 release.
As a teen who actually enjoyed reading Fahrenheit 451 for class, I'm hesitantly excited about the adaptation (my standard state when an adaptation of a loved book is announced). How do you feel about this adaptation?
Keep up with all the news about the Fahrenheit 451 adaptation here.