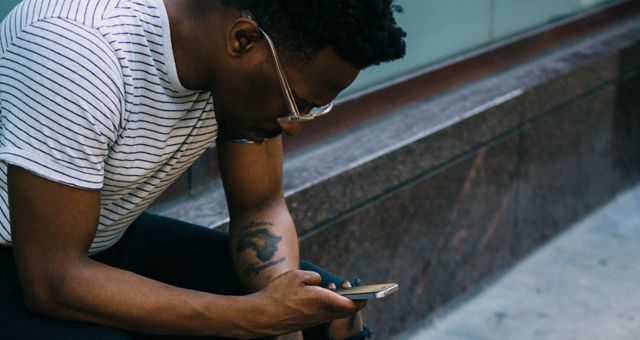 Critical Linking
Have You Explored Deep Bookstagram? Critical Linking, June 17, 2019
Critical Linking, a daily roundup of the most interesting bookish links from around the web, is sponsored by Libro.fm.

---
"But there's a deeper, stranger, and far murkier part of book Instagram, known colloquially as "Bookstagram." Here, you'll find some of the platform's more eccentric thematic offerings — a satirical dating profile account for a Southern Gothic writer, a page dedicated to bizarro horror fiction, and one that celebrates the weirdest '70s, '80s, and '90s Young Adult (YA) fiction.
This is a level of Bookstagram that only the bravest — and the most bored — typically enter. I call it "Deep Bookstagram." In many ways it's the exact opposite of traditional Bookstagram, which usually comes with a cheery, gratingly cozy demeanor. Deep Bookstagram loves to make fun of the sunny nostalgia of traditional Bookstagram. Deep Bookstagram isn't afraid to be weird."
I'm always here for a rabbit hole! Bonus if books are concerned.
---
"Two weeks before the Stonewall Riots, the first major young adult book to explicitly feature homosexuality hit the shelves. At the time, a book for teens that included a queer plot was so radical that, when John Donovan's I'll Get There. It Better Be Worth the Trip debuted in June 1969, the publisher appended a blurb from a psychiatrist."
"Ursula Nordstrom wanted young adult literature to move out of 'bad books for good children' and toward 'good books for bad children.'" This quote alone should be reason enough for you to want to read the article!
---
"Put two writers in a room together and inevitably they'll start talking about the writing process and where they find inspiration. If those two writers are sisters Attica Locke and Tembi Locke, the discussion quickly becomes infused with memories of family, and plenty of love and laughter. In an exclusive conversation for Shondaland.com, Attica, a veteran TV writer, producer, and author of four acclaimed novels, interviews Tembi, an accomplished actress, about her first book From Scratch: A Memoir of Love, Sicily, and Finding Home."