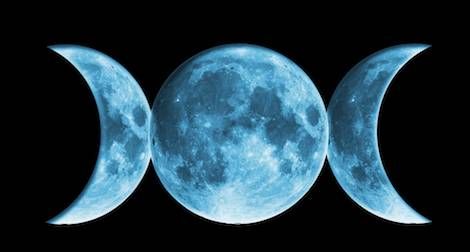 Lists
Have A Very Witchy Yule With These 9 Books
This content contains affiliate links. When you buy through these links, we may earn an affiliate commission.
The holidays are many things to many people. I grew up in a Muslim household that celebrated Christmas as a reason to listen to Nat King Cole every day, pretend we lived in a pine forest, make ourselves sick with eggnog, and ravage presents.
Later in life as I got into Wicca and green witchcraft, I reveled in the idea of an elemental force sweeping across my path each season; in winter, chilling the world around me, chiming the song of winter with ice crystals and kissing it red with holly. I'd never believed in any god or Santa Claus, but I believed in the magic of Yule.
If you're getting into the spirit of Yule, check out these books to imbue your holiday season with witchiness.
Looking for crafts, stories, and eclectic, wintry folk traditions? Try these books: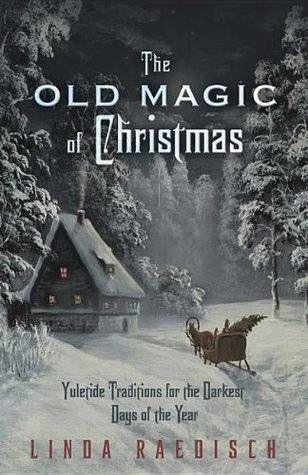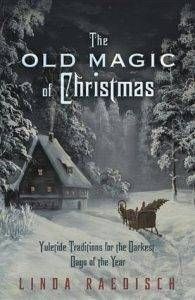 The Old Magic of Christmas: Yuletide Traditions for the Darkest Days of the Year by Linda Raedisch offers stories, crafts, lore, and recipes in each themed chapter.
Yule: Rituals, Recipes & Lore for the Winter Solstice by Susan Pesznecker–the Winter Solstice edition of Llewellyn's Sabbat Essentials series. The book features Yule spells, recipes, crafts, rituals, and more.
Take care of your body and spirit this bracing season (and every season) with:
Four Seasons of Mojo: An Herbal Guide to Natural Living by Stephanie Rose Bird, a seasonal guide with global techniques, rituals, and methods–from African American soul food to Australian Aboriginal traditions–to buoy body, mind, and soul. The winter section even has teas for colds, flu, depression, aches, and pains.
If you're cuddling up with the kids or the cat, and need a children's book to cozy up to, try: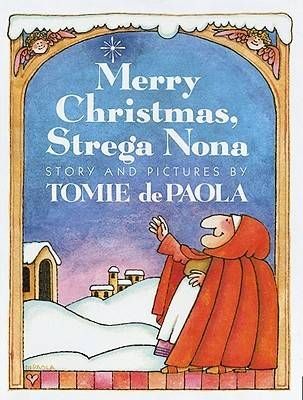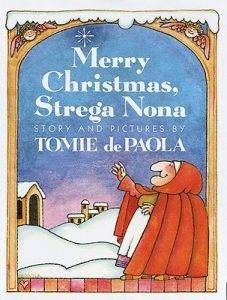 The Legend of Old Befana and Merry Christmas, Strega Nona by Tomie dePaola, which respectively retell the traditional Italian story of Old Befana who flies across the sky on Twelfth Night, and returns my personal favorite strega, Strega Nona, to readers as she prepares for a Christmas feast. Both books are filled with dePaola's iconic illustrations.
The Befana Drama by Gianna Hartwright gives us a more whimsical telling of the Befana story. "Bef" has beef with Santa Claus and gets herself into all sorts of trouble as she tries to reclaim Christmas.
Want something a little more adult?
A Cleopatra Hill Christmas (The Witches of Cleopatra Hill #7) by Christine Pope is a novella from The Witches of Cleopatra Hill series. Parenthood, family drama, and romance aren't easy, even when you have a witch clan on your side.
Pagan Writers Presents Yule by Camenae E. deWelles is a collection of articles, poetry, songs, and short stories from Pagan writers.
I wish I could find more Yule-ish books by AOC, but for an exceptional POC-written book featuring a witch, and great reading for any season, I recommend: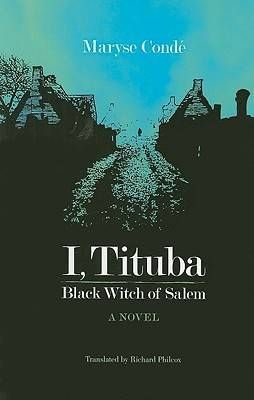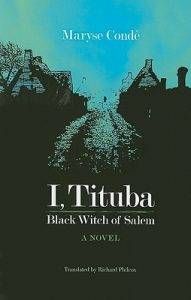 I, Tituba: Black Witch of Salem by Maryse Condé, translated by Richard Philcox. This historical fiction, originally written in French by its Guadeloupean author, tells the story of a biracial woman and apprentice to a spiritual healer in Barbados. When Tituba and her husband are sold to Samuel Parris, inciter of the Salem Witch Trials, she's accused of witchcraft and arrested. The story follows Tituba through her trials in Puritanical Boston and onward.
If you have any recommendations for Yule or winter holiday themed witch books (extra stars for any featuring/written by POC), please share in the comments!