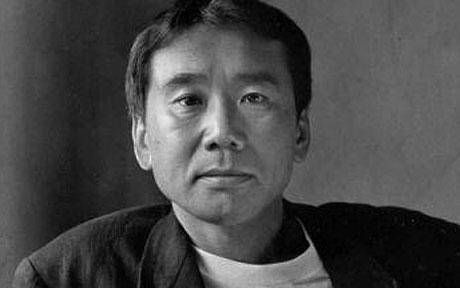 Lists
26 Haruki Murakami Quotes That See Into Your Soul
This content contains affiliate links. When you buy through these links, we may earn an affiliate commission.
Ever since I picked up the acclaimed novel Norwegian Wood way back in my early 20s, I've been obsessed with Haruki Murakami quotes and his words. This extremely popular Japanese author has a way with words that keys into something deep within us, parts of us that perhaps we didn't even know existed before. Perhaps that's why Murakami is so popular with young people: it's not just that his stories are usually centered around protagonists in early adulthood; it's that he speaks to the parts of us that are still trying to figure out who the heck we even are. Then again, who isn't trying to figure out who they really are, regardless of age?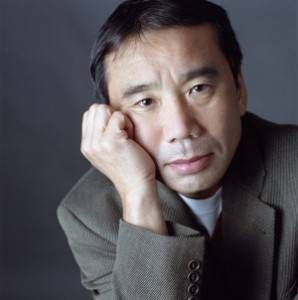 My point is this: there's a reason there's so much hype surrounding this author. Murakami's work is endlessly quotable, and if you still have somehow missed the Haruki Murakami bus, it's time to get on board. Here are twenty-five of the most insightful Haruki Murakami quotes that see right into your soul.
"I think that my job is to observe people and the world, and not to judge them. I always hope to position myself away from so-called conclusions. I would like to leave everything wide open to all the possibilities in the world." —Interview, The Paris Review
"If you remember me, then I don't care if everyone else forgets." —Kafka on the Shore
"Sometimes when I look at you, I feel I'm gazing at a distant star.
It's dazzling, but the light is from tens of thousands of years ago.
Maybe the star doesn't even exist any more. Yet sometimes that light seems more real to me than anything." —South of the Border, West of the Sun
"We're both looking at the same moon, in the same world. We're connected to reality by the same line. All I have to do is quietly draw it towards me." —Sputnik Sweetheart
"I was always hungry for love. Just once, I wanted to know what it was like to get my fill of it—to be fed so much love I couldn't take any more. Just once." —Norwegian Wood
"The most important thing we learn at school is the fact that the most important things can't be learned at school." —What I Talk About When I Talk About Running
"It occurred to me what a simple thing reality is, how easy it is to make it work. It's just reality. Just housework. Just a home. Like running a simple machine. Once you learn to run it, it's just a matter of repetition. You push this button and pull that lever. You adjust a gauge, put on the lid, set the timer. The same thing, over and over." —The Elephant Vanishes
"Most people are not looking for provable truths. As you said, truth is often accompanied by intense pain, and almost no one is looking for painful truths. What people need is beautiful, comforting stories that make them feel as if their lives have some meaning. Which is where religion comes from." —1Q84
"I sometimes think that people's hearts are like deep wells. Nobody knows what's at the bottom. All you can do is imagine by what comes floating to the surface every once in a while." —Blind Willow, Sleeping Woman
"One heart is not connected to another through harmony alone. They are, instead, linked deeply through their wounds. Pain linked to pain, fragility to fragility. There is no silence without a cry of grief, no forgiveness without bloodshed, no acceptance without a passage through acute loss. That is what lies at the root of true harmony." —Colorless Tsukuru Tazaki and His Years of Pilgrimage
"In this world, there are things you can only do alone, and things you can only do with somebody else. It's important to combine the two in just the right amount." —After Dark
"Anyone who falls in love is searching for the missing pieces of themselves. So anyone who's in love gets sad when they think of their lover. It's like stepping back inside a room you have fond memories of, one you haven't seen in a long time." —Kafka on the Shore
"And it came to me then. That we were wonderful traveling companions but in the end no more than lonely lumps of metal in their own separate orbits. From far off they look like beautiful shooting stars, but in reality they're nothing more than prisons, where each of us is locked up alone, going nowhere. When the orbits of these two satellites of ours happened to cross paths, we could be together. Maybe even open our hearts to each other. But that was only for the briefest moment. In the next instant we'd be in absolute solitude. Until we burned up and became nothing." —Sputnik Sweetheart
"Is it possible, in the final analysis, for one human being to achieve perfect understanding of another? We can invest enormous time and energy in serious efforts to know another person, but in the end, how close can we come to that person's essence? We convince ourselves that we know the other person well, but do we really know anything important about anyone?" —The Wind-Up Bird Chronicle
"That's what the world is, after all: an endless battle of contrasting memories." —1Q84
"Death is not the opposite of life, but a part of it." —Blind Willow, Sleeping Woman
"No truth can cure the sorrow we feel from losing a loved one. No truth, no sincerity, no strength, no kindness can cure that sorrow. All we can do is see it through to the end and learn something from it, but what we learn will be no help in facing the next sorrow that comes to us without warning." —Norwegian Wood
"Body cells replace themselves every month. Even at this very moment. Most everything you think you know about me is nothing more than memories." —A Wild Sheep Chase
"No matter how far you travel, you can never get away from yourself." —After the Quake
"You can hide memories, but you can't erase the history that produced them." —Colorless Tsukuru Tazaki and His Years of Pilgrimage
"People die all the time. Life is a lot more fragile than we think. So you should treat others in a way that leaves no regrets. Fairly, and if possible, sincerely. It's too easy not to make the effort, then weep and wring your hands after the person dies." —Dance, Dance, Dance
"Life is not like water. Things in life don't necessarily flow over the shortest possible route." —1Q84
"I don't know, there's something about you. Say there's an hourglass: the sand's about to run out. Someone like you can always be counted on to turn the thing over." —A Wild Sheep Chase
"I never trust people with no appetite. It's like they're always holding something back on you." —Hard-Boiled Wonderland and the End of the World
"It's not as if our lives are divided simply into light and dark. There's shadowy middle ground. Recognizing and understanding the shadows is what a healthy intelligence does. And to acquire a healthy intelligence takes a certain amount of time and effort." —After Dark
"Sometimes fate is like a small sandstorm that keeps changing directions. You change direction but the sandstorm chases you. You turn again, but the storm adjusts. Over and over you play this out, like some ominous dance with death just before dawn. Why? Because this storm isn't something that blew in from far away, something that has nothing to do with you. This storm is you. Something inside of you. So all you can do is give in to it, step right inside the storm, closing your eyes and plugging up your ears so the sand doesn't get in, and walk through it, step by step. There's no sun there, no moon, no direction, no sense of time. Just fine white sand swirling up into the sky like pulverized bones. That's the kind of sandstorm you need to imagine.
An you really will have to make it through that violent, metaphysical, symbolic storm. No matter how metaphysical or symbolic it might be, make no mistake about it: it will cut through flesh like a thousand razor blades. People will bleed there, and you will bleed too. Hot, red blood. You'll catch that blood in your hands, your own blood and the blood of others.
And once the storm is over you won't remember how you made it through, how you managed to survive. You won't even be sure, in fact, whether the storm is really over. But one thing is certain. When you come out of the storm you won't be the same person who walked in. That's what this storm's all about." —Kafka on the Shore
If you made it through all of this and still feel like you haven't had your fill of Haruki Murakami, check out The Ultimate Guide to Buying, Borrowing, and Bypassing Haruki Murakami's Novels and/or Reading Pathways: Haruki Murakami.