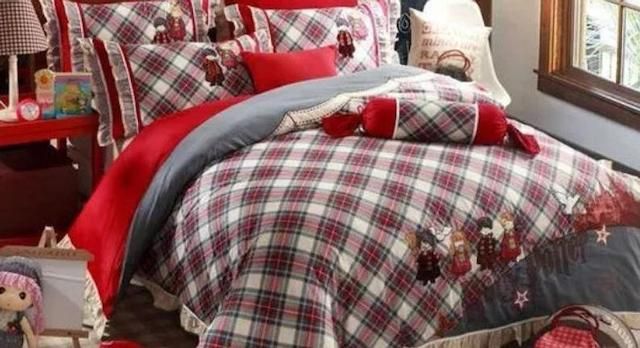 Book Fetish
Slytherin to These Harry Potter Duvet Covers
So you love Harry Potter plus you love sleeping—fun! We've got the perfect thing for you. Whether you want bright colors or you're a neutral Nelly, whether you like sequins or watercolor, there is some type of Harry Potter duvet cover for you.
Dobby! Duvet Cover
For devoted Dobby fans, this Dobby! duvet cover is just about a must-have. As if the shadow of your favorite house elf weren't enough, his image appears over of a section of the book its dang self—the British version, even!
Harry Potter Enchanted Night Sky Duvet Cover
BRB, moving into this fake bedroom and surrounding myself with magic and twinkly lights. The Harry Potter Enchanted Night Sky Duvet Cover from Pottery Barn Teen is straight-up mesmerizing. This product is certified by the Better Cotton Initiative, which means that the cotton used to make the duvet cover was grown following responsible, eco-friendly cotton production.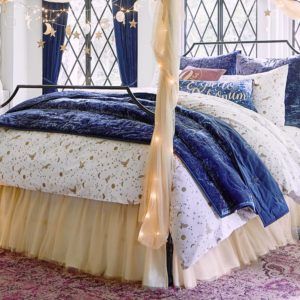 Diagon Alley Duvet Cover
Sleep in the hustle and bustle of Diagon Alley with this—wait for it—Diagon Alley Microfiber Duvet Cover. Previous customers note that this product ships from China and can take more than a month from the date of order for the order to be delivered, but if you're not in a hurry and you want a unique, neutral color Harry Potter duvet cover, it's an excellent choice.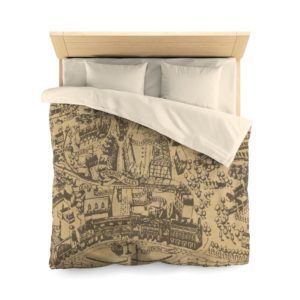 Vintage Harry Potter Duvet Cover
According to Etsy, this used duvet cover is officially vintage because it was produced before 2000. This duvet cover doesn't stick with the typical symbols or graphics associated with the beloved books—it has two full-on photos of Daniel Radcliffe as Harry Dang Potter on each side of it. Yes, you read that right—it has a total of four full-on photos of Daniel Radcliffe as Harry dang Potter. Excite!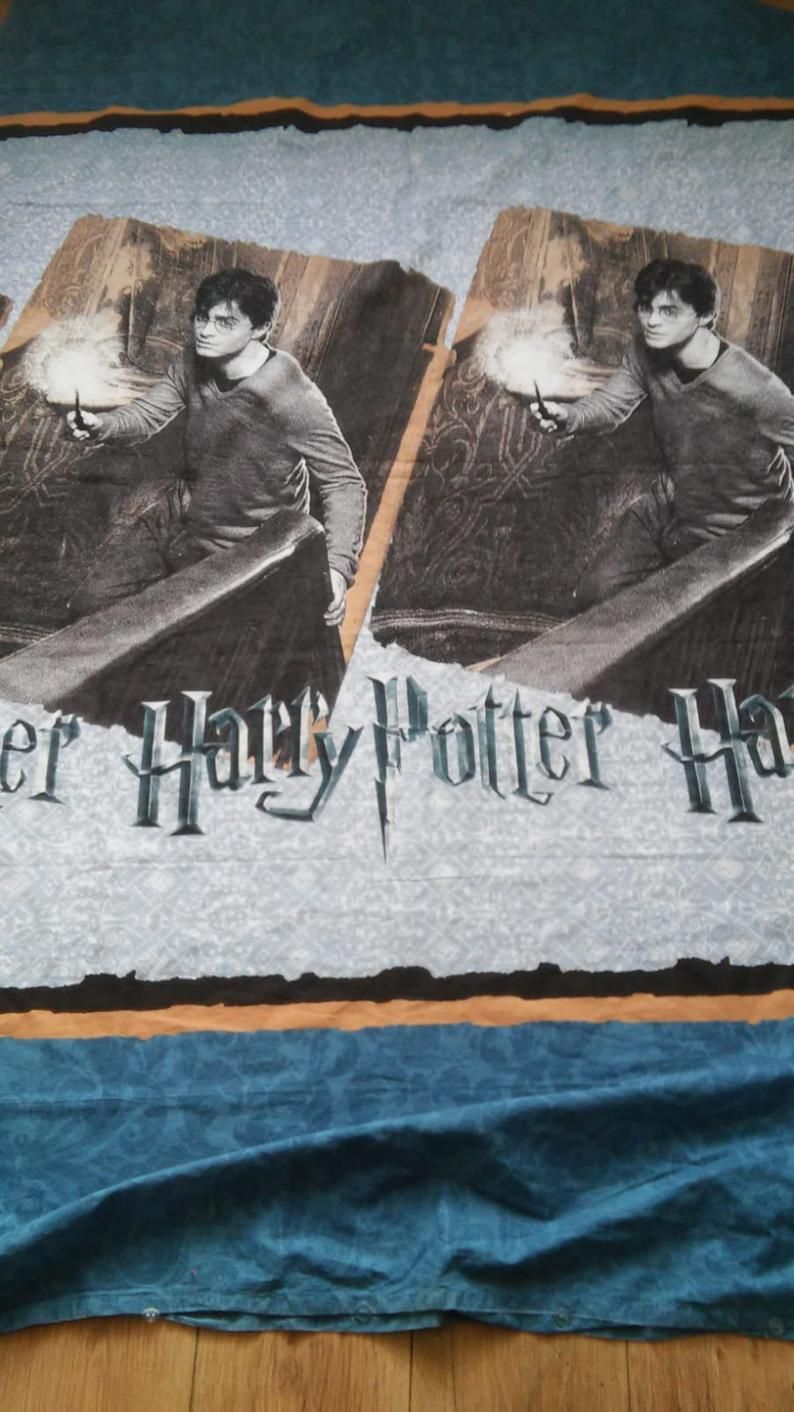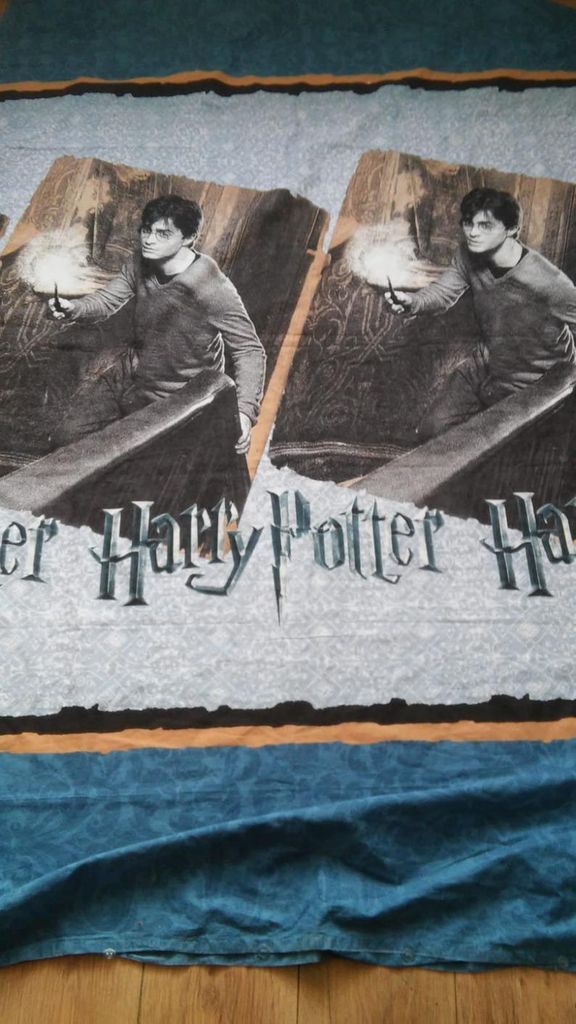 Journal of Fantastic Beasts Duvet Cover
If you want to show off your status as a true blue member of the extended fandom, this Newts Journal of Fantastic Beasts Microfiber Duvet Cover is right up your alley. Another neutral choice when you want to cuddle up surrounded by your faves without bold color statements, this duvet cover is only available in Twin and Queen sizes.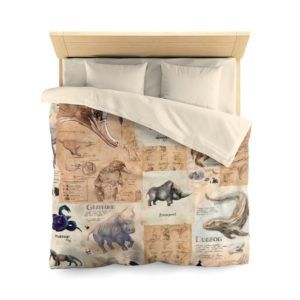 Embroidered Harry Potter Duvet Cover
I can hear some of you over there saying, "But Tracy, I only use embroidered bedding. What can I do?" and I want you to know that you are heard! Check out this Egyptian cotton Embroidered Harry Potter Bedding with bonus pillows and sheets. This isn't the best option if you're looking to go subtle when you go home, but if you want adorably cutesy Harry Potter children embroidered on your bedspread, plus a few lovely bursts of lacy goodness, then you'll be all set with this.
Watercolor Harry Potter Duvet Cover
If you are looking to go a bit subtle in your own home, then you may be into this Watercolor Magical Hat Duvet Cover. It works with a whole bunch of color schemes, doesn't scream Harry Potter if you don't want it to, and is unique amongst Harry Potter duvet covers.
Don't Forget Your Decorative Harry Potter Pillows
The above duvet covers are just a start if you want to embrace Harry in your bedroom. I love this sequined Harry Potter House Crest Sequin Pillow because let's face it; it's a bit garish but only in the best way. Or you can come out with your secret love of pink velour with this unique Harry Potter pillow, brag to people about your Harry Potter pillow shaped like Harry his dang self, or geek out with your feet out at this pillow that shows the maximum version of nerdy Harry.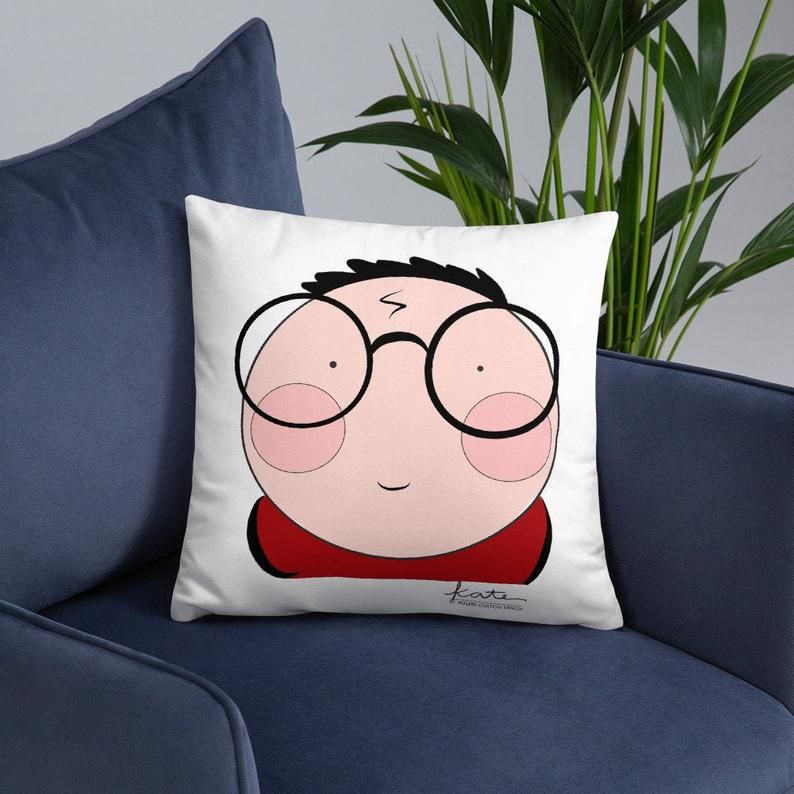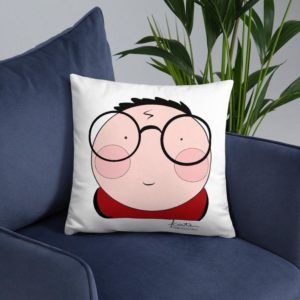 But Wait—There's More!
If you haven't found exactly what you're looking for, consider these bookish bedding suggestions and don't forget to check out the best book holders for reading in bed.