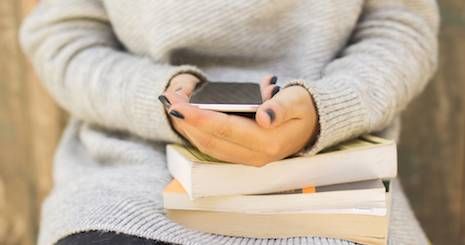 News
Harry Potter Dreams Come True: Magical Spells for Android Users
It's a good day to be a Harry Potter fan – that is, if you have an Android device.
This morning Google announced that they've paired up with Warner Brothers to offer three brand new Harry Potter spells that allow Android users to "magically" control their devices: Lumos turns on your phone's flashlight, Nox turns the light back off, and Silencio turns off your phone's volume. All three spells require you to say, "OK Google," before they work.
::infomercial voice:: But that's not all! Google also announced that they're adding additional sites in Google Street View that lets users explore the world of the Fantastic Beasts and Where to Find Them, including Magical Congress of the USA, Steen National Bank, The Blind Pig, and the apartment of Tina and Queenie Goldstein.
::even more annoying infomercial voice:: But wait, there's more! Google's messaging app, Allo, will soon have a free Fantastic Beasts sticker pack for download. I've never heard of that messaging app but you can bet your behind I'll be downloading it now. Well played, Google!