Crafting
How to Have a Very Harry (Potter) Christmas Tree
The holiday season is upon us, and soon we'll be treated to the sight of Christmas trees decorated in a variety of styles. There will be the family standard, covered in ornaments that parents have been holding onto since their adult children were just tiny things that glued popsicle sticks together and threaded beads on pipe cleaners in Kindergarten. There will be chili pepper trees, and trees decorated in honor of college football teams.
If you're like me, you've been endeavoring to make your own tree a little less traditional and little more bookish each year. After my year of re-reading Harry Potter, I have given a lot of thought to what it would take to create the ultimate DIY Harry Potter Christmas Tree. I'm traveling this holiday, so I'm not going to attempt it this year, but I'm going to go ahead and get started on next year. I've been searching for inspiration, and this is what I've found so far.
The Ornaments
One year, my mom finally decided that the it was time to throw out our grade school ornaments (they were falling apart). Instead, she bought some brightly colored balls, some origami paper, and cocktail umbrellas. And that's what we had on our tree. When I found these HP-themed origami instructions, I thought they would be a perfect for creating some unique ornaments.

You can find the directions here: Snitch, Dementor, Howler
The next class of ornament we're going to tackle is the ball. There are a lot of options on this one. There's the book ornament, where you use strips of paper from the book's pages to cover a styrofoam ornament. Then there are more than a couple of ways to take one of those plain glass ornaments and dress it up Potter style, whether you want to recreate Neville's Remembrall or fill it up with some floo powder or a good potion. All that takes is a little colored sand, some small beads, or some glitter and a good wizard-like label. You can even use a small bottle instead of a ball, if you like.

If you're feeling extra crafty, then you can always recreate some of your favorite thing from the HP universe. Quidditch fan? Then try you hand at making this broom or this golden snitch. Maybe you're the studious type, like Hermione. Maybe you walk to the beat of a different drummer, like Luna Lovegood. Or maybe you made it through the all of the protections set by the Hogwart's faculty to guard the sorcerer's stone and want a memento to remind you of that first adventure. There are DIY ornament options for that. (Hat's off to Jen at epbot.com for creating a truly epic Harry Potter Christmas Tree!)


The Tree Skirt
I have my own design working for one that makes use this fabric printed with the Hogwarts crest and stripes made from the different house colors, but there are some pretty awesome options out there now, including this patchwork or this one inspired by the Marauder's Map.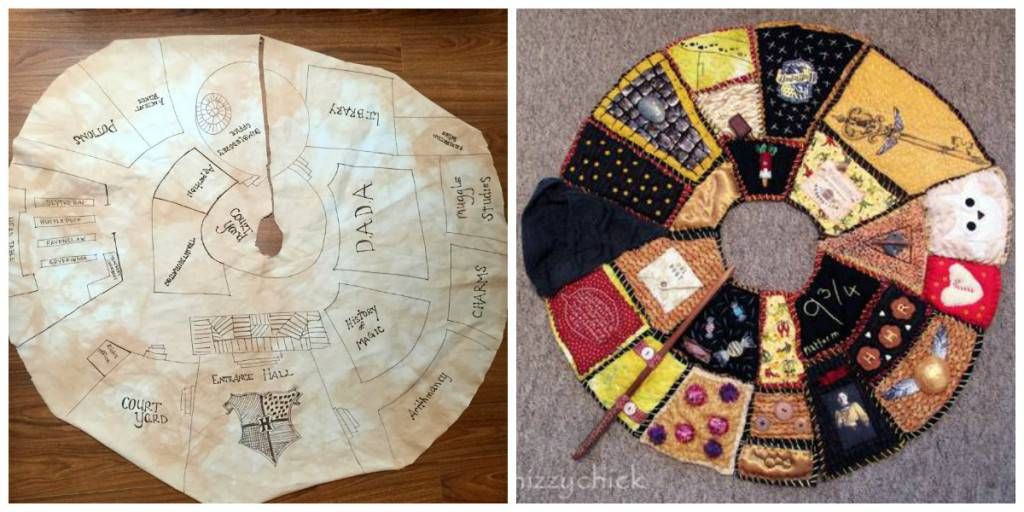 The Tree Topper
If you, like Snape, are unnaturally attracted to the dark arts even though you're really good deep down inside, you might want to have a dementor keeping watch on top of your tree. Just make sure you keep the candy bowl full of chocolate as long as the tree is up. The top of the tree is also a great place for a sorting hat.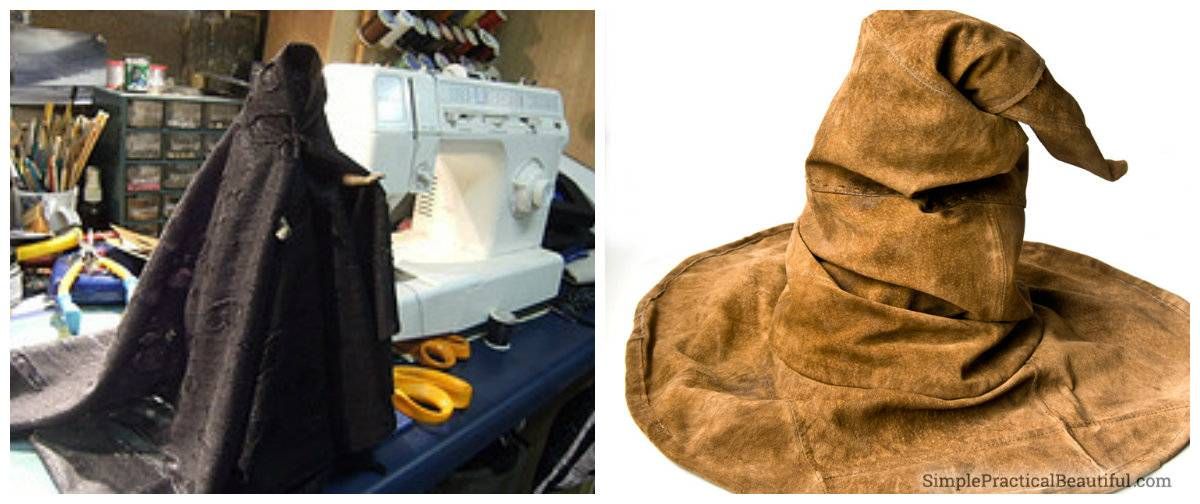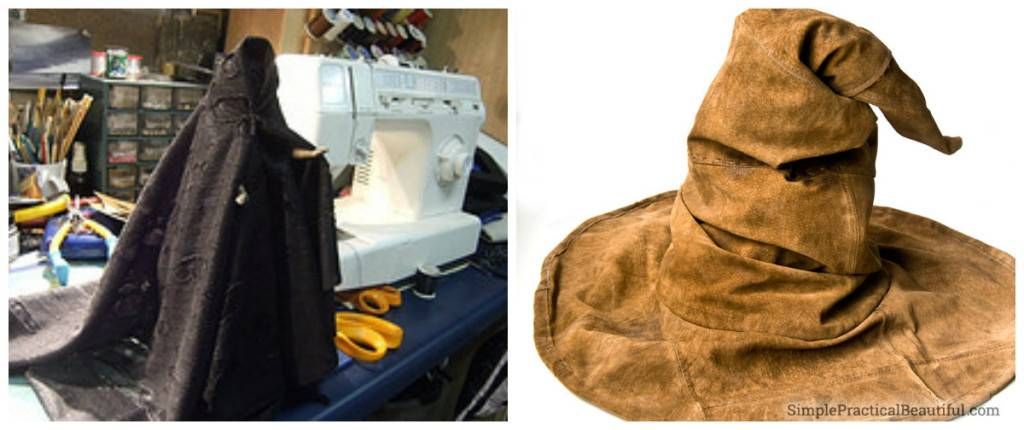 If you love the idea of handmade Harry Potter ornaments and tree accessories, but you don't have the DIY gene, then check out these Etsy shops:
AVeryPotterChristmas (I love the wand ornaments!)
ForTheMuggles (House-themed ornaments)
TheSeasonsGeekings (Golden snitches! Flying Keys!)
CreativeHouseShop (I like the Deathly Hallows one!)
TabbyCatMakes (mini versions of sweaters a la Mrs. Weasley)
PiecesbyPolly (including this 2015 commemorative ornament)