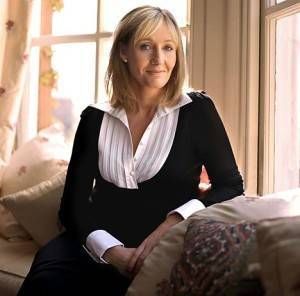 Children's
Harry Potter and the Chances J.K. Rowling Writes Another Wizarding Novel
This content contains affiliate links. When you buy through these links, we may earn an affiliate commission.
If you're half as Harry Potter-mad as I am, then you probably sprained something trying to get to Pottermore when it was revealed that J.K. Rowling had written a NEW short story involving the members of Dumbledore's Army.
If you haven't read it yet, be warned: SPOILERS AHEAD.
The story, written as a dispatch from the 2014 Quidditch World Cup (but featuring, thankfully, no quidditch) by none other than reviled wizarding "journalist" Rita Skeeter, offers some not-too-revealing updates about the major players in Dumbledore's Army: Harry, Ron, Hermione, Ginny, Neville, and Luna.
The story paints in very broad strokes, but I was amazed at how instantly I was caught back up in Rowling's world. And how many questions I want answered. Chief among them? How did Harry get that new scar? HOW!?
And here's the thing: If Harry Potter has a new scar, that means J.K. Rowling knows how he got it, which means there's a story to tell.
Until I read the new story, I was totally convinced that we would never see a new, Harry-centric novel. But now? Now I feel strangely certain that we will. I think we're going to find out how he got that scar.
I always suspected that the biggest hurdle between Rowling and a new Harry Potter novel was the pressure that comes with writing a story so beloved by so many people. For years, every interaction she had with a human being outside of her friends and family was probably related in some way to the Harry Potter novels. When she finished the seventh book, I'm sure that amidst all of her other feelings was a major sense of relief at the opportunity to step back from the thing that had come to define her so completely in other people's eyes.
Now, seven years after the publication of Harry Potter and the Deathly Hallows, Rowling has seized that opportunity. She is as philanthropically involved as she's ever been, she published A Casual Vacancy, a novel for adults that got (unfairly, I would argue) dinged up a little among critics but which was largely successful, and she published two crime novels, The Cuckoo's Calling and The Silkworm under a pseudonym (a clue that she was still conscious of the weight of her name and wanted to see what would happen if she started from scratch). All of this was enough to make me assume that, aside from the occasional toe dipped into the waters over at Pottermore or the long-rumored Harry Potter encyclopedia project, we weren't going to see Harry and his pals in print anymore.
Even the news of the Fantastic Beasts and Where to Find Them movies, set in the Potter world and written by Rowling, didn't raise my hopes. I was interested, sure, but a series of prequel films starring a character who only shows up in Harry Potter as the author of a textbook is, at most, a cool sideshow.
But then again.
Then again, maybe the movies were just the first clue that Rowling was ready to step back into the world that she'd last left with the publication of Tales of Beedle the Bard, a charity project that published just a few months after Deathly Hallows.
And maybe this new story is the next clue. It's important to note that Rowling is writing as Rita Skeeter here, something she did on a few occasions in the original books, and something that allows her to enter Potter-world again without fully assuming her old voice as narrator. Maybe there's still some hesitance. It's understandable if that's the case. But the willingness to put these characters on the page again is a major, major step, and every detail she includes in those brief two columns is begging to be expanded upon, especially the threats that the Aurors' Office are obviously still dealing with. Could one be big enough to reunite the old team, along with some new characters? Yes, please!
The possibilities are numerous. A novel featuring the DA in their thirties could shed the school year restrictions and settings of the first six books, and give Rowling the opportunity to more broadly explore the wizarding world (something that the Newt Scamander movies seem to show she's interested in doing).
Maybe I'm reaching because I want it so badly. After all, the Rowling camp has said that there are no plans for more Potter novels, and Pottermore gives Rowling the chance to scratch the itch to revisit the characters periodically with short pieces without ever undertaking the massive task (and pressure, let's face it) of a new novel.
But clearly, she still thinks about the characters. Still imagines what they're up to. Still understands that we want to know, too.
I'll say it again: if Harry's got a new scar, J.K. Rowling knows how he got it, and that means there's a story.
And for the first time in a long time, I think it's one she might be willing to tell.