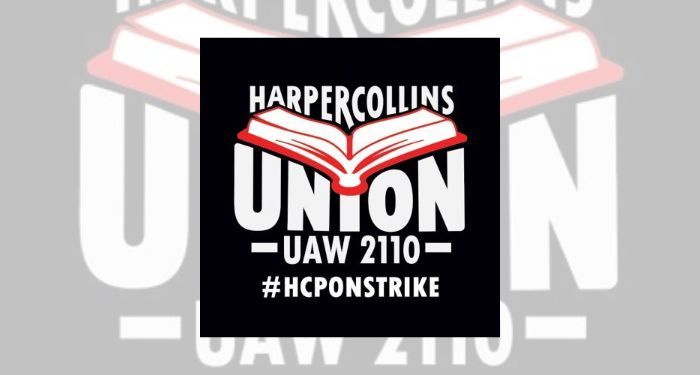 News
HarperCollins, HarperCollins Union Reach a Deal
After nearly three months of striking, the HarperCollins Union, representing about 250 employees across sectors of the publisher, have reached a tentative deal. This happened quickly after the publishing giant agreed to meet with the Union to discuss their demands. It comes on the heels of the publisher also announcing a 5% reduction in its workforce over the next few months.
HarperCollins Union members began their strike in November. Among their short list of demands were an increase in the starting salaries from $45,000 a year to $50,000, as well as more robust policies to ensure the company would be a safe, healthy, and robust environment for marginalized employees. Until this week, the company did not engage with striking workers.
Details on the tentative agreement are light. Workers across the company will get one-time bonuses of $1,500, and starting salaries will be raised. To what remains unknown. Information about the ways the company plans to ensure a diverse workforce is not clear.
The agreement now moves on to the full Union for vote. If the Union accepts, the agreement will be in place until the end of 2025.
Over the course of the strike, two of the big five publishers–neither of which has a union–upped the starting salaries of their employees. Macmillan and Hachette both moved to a base salary for entry-level employees of $47,500.
The HarperCollins Union strike is one of several big events shaking up the world of New York publishing. This agreement will likely further impact and shape the industry over the next few years.
---
Find more news and stories of interest from the book world in Breaking in Books.