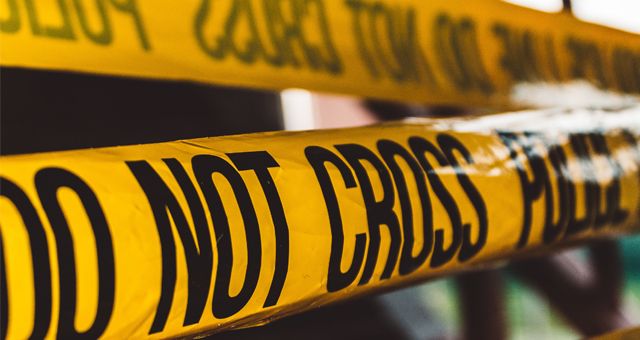 Mystery/Thriller
Harper Lee's Writing About A Preacher Serial Killer and Other Favorite Mysteries and Thrillers
This content contains affiliate links. When you buy through these links, we may earn an affiliate commission.
A monthly roundup of favorite mystery and thriller reviews from the biweekly Unusual Suspects crime newsletter, highlighting some great new releases and backlist mysteries that shouldn't be missed.
I had such a hard time selecting which crime books to include because I read SO many great books in May. So many I feel spoiled! Anyhoo regardless of what you're in the mood for it should be in this list. I've got true crime memoir and biography, a Chicago PI, a translated Italian procedural, historical mysteries, frenemies suspense, and the sequel to Attica Locke's Bluebird, Bluebird which you're gonna want to just prebuy now.
Recent Releases
This was so good I ended up listening to the audiobook in one day—Prentice Onayemi is an excellent narrator—and I haven't been able to stop thinking about it since. Ronald Kitchen was a low level drug dealer in Chicago in the '80s when he found himself arrested—which as a drug dealer wouldn't seem odd, except nothing the police were saying made any sense. He hadn't murdered people. But they were certain they had their murderer—or who they wanted to be their murderer—and so they tortured him until he agreed to the confession statement they wrote. It's heartbreaking to see how the justice system failed Kitchen—and many others—at every single level leading him to be placed on death row. Here he tells his story of his childhood, his wrongful arrest, life on death row, studying law in prison, and his appeals. I didn't have to like Kitchen to see the injustice and root for him but it was a bonus, and I love memoirs where people are able to lay bare the good, bad, and ugly accepting that we're all human and here it is. Highly recommend for fans of true crime memoirs and also nonfiction readers of our (in)justice system and racism. (TW torture/suicide)
I love this historical mystery series, and if you're already a fan of Perveen from the first book I don't see any reason why you wouldn't also enjoy this one. The first half of the book does a great job of bringing the Satara mountains in India during 1922 to life. You see not only Britain's colonialism in India but also the caste system and the different religions. Massey does a really good job of showing a lot through Perveen's travels and interactions as she takes on a job where she'll have to intervene and decide where a future ruler will go to school until he's old enough to lead. The mystery part starts once she's at the kingdom of Satapur and discovers not everyone believes the royal family members' deaths were accidental…and her own life seems to be in jeopardy. From there, the tension builds and builds into an explosive ending. I love that Perveen is smart and thoughtful and introspective and willing to fight for what she believes. This is a great series for historical mystery fans and a perfect introduction to mysteries for fans of historical fiction who have previously shied away from the crime genre. (TW suicide)
Borrowed Time (A Chicago Mystery #2) by Tracy Clark
I really like this series as it has a lot of nods to PI novels while being modern and fresh. Cass Raines is an ex-cop turned PI in Chicago who tries to survive as an island due to past trauma but has a soft gooey heart at her core. That gooey heart is how she ends up taking on the most annoying client ever. Jung swears his friend was murdered, but the police have already closed the case believing it was either suicide or an accident that led to his drowning. Jung refuses to accept this and ends up getting Raines to investigate. Of course that pisses off the cops. But more so it pisses off Raines who doesn't want to keep getting sucked into this case because Jung is clearly holding back information and lying. I love that this one follows Raines's steps through the investigation from clue to clue and has character growth as her ex-partner, nun friend (who is awesome), and possible romantic partner keep orbiting her, trying to be let in. If you like solid mysteries with explosive endings and funny no-nonsense leads, you'll really enjoy this series. (TW suicide/peeping Tom)
I think this one is flying under the radar and it should not be, it's one of the best mysteries this year—I inhaled the audiobook. The mystery surrounds Alice Dupont, who is pregnant and a mother of a 6-year-old, when she gets a call that her husband was in a horrible car accident and is being rushed to the hospital. What snaps her out of the shock of the call is that the hospital, or area, being mentioned makes no sense because her husband is nowhere near there. He's supposed to be hours away in a different direction. Alice ends up uprooting her life, and her children, as her grief manifests itself into her deciding to figure out why her husband was not where he said he'd be. This took so many surprising turns, never veered into ridiculous, and had one of my favorite child characters. I'm still thinking about Alice and her daughter Olivia. Highly recommend this one! And it's not like a few other novels I've read with this premise, that are billed as mysteries but the character never actually investigates. Alice is like a dog with a bone. (TW past suicide mentioned/anxiety attacks)
This was one of those audiobooks that I listened to in a day as I found it really interesting. You basically get the story of a serial killer preacher who kept taking life insurance policies out on people who kept dying. You learn about the lawyer who defended him, and later defended the man who killed him. Then it goes into Truman Capote researching with Harper Lee for his writing of In Cold Blood, and finally everything comes together as we learn of Harper Lee's writing about the preacher serial killer in hopes of writing her own true crime book. I loved the way this was written—not for entertainment value but rather as an investigation of the ills of our society—and there was plenty of "did you know" tidbits throughout that kept this interesting rather than boring. Great read for fans of history, biographies, and true crime—it never goes the route of obsessing over the violence or gruesome details.
Flowers over the Inferno by Ilaria Tuti (Author), Ekin Oklap (Translator)
This is for fans of darkish police procedurals that use psychology/profiling to catch the killer! While it follows a lot of what you're used to in those murder mysteries, this did something new and surprising I really liked: the lead detective is Superintendent Teresa Battaglia, a woman in her 60s with diabetes who is hiding recent symptoms of dementia. It has a nice balance of letting you get to know Battaglia mostly through her work, so this one really works well for fans that like the focus to stay on the case/mystery at hand. It also has inserts of past events and a few chapters that follow the killer, which made me feel like it was perfect for fans of recent dark Nordic crime shows—even though it's set in a small Italian village. I'm really looking forward to see what the next book (it better get translated!) has in store for Battaglia. (TW child abuse)
I wasn't sure what I was going to get with this one, and honestly I picked it up because I was obsessed with the cover. I found myself sneaking away to read more and more as the story just kept building, and I couldn't stop thinking about the tension and lives of Stella and Violet. Stella has always been wealthy and done as she wants. Violet was poor and fled her upbringing first chance she got. Stella took in Violet, giving her a taste of the wealth she'd never belong to. Now Stella has returned from partying around the world as Violet has been working hard in a TV news studio. And that's when the balance of their tug-and-push friendship begins to unravel. While I knew what was going to happen in the story, it didn't matter as the writing and ride still made this a page-turner. If you like frenemies, suspense, and/or writers like Megan Abbott and novels like Paulina & Fran this should be right in your wheelhouse. I found myself highlighting a few sentences and sitting with a few.
I absolutely adore this series! If you're already a fan and have yet to catch up I highly recommend you do so—I'd been saving this book as a treat and am now bummed my treat is done, but glad it was so delicious. Speedwell and Stoker find themselves caught in family drama on a remote island while solving the case of a missing bride—all while Speedwell pretends to be Stoker's brother's fiancée. I know!! If you've yet to read this series, let me tell you all the reasons why you should: It follows Veronica Speedwell, a lepidopterist, who refuses to marry or abide by society's rules; Stoker, a natural historian and pain in the cheeks you sit on, is always around to help solve the mystery, join in on the adventure, and steam things up; the witty banter; it's so funny; it's fun; the mysteries are great; interesting history; family drama; will they or won't they?! If you like shows like Castle, where the leads kind of want to strangle each other but also you're waiting for them to steam up the windows, you'll love Speedwell and Stoker. And if I still haven't sold you I'll just leave you with one of the many reasons I love Speedwell so much:
"'Did he have a good cause?'
'Is there ever a good cause to choke a fellow human being?' he asked, blinking slowly.
'I can think of at least a dozen,' I replied."
Backlist
This was a page-turner for me, where the main character, Pen, keeps her cards close to the vest even from the reader. You know she was previously a part of a trial, everyone blames her for something, and her best friend no longer speaks to her. But the why and what happened are only slowly revealed as she's trying to start her life over at University. Except tensions are high at her new school with a recent attack on a student, and Pen's new friend feels more like an enemy sometimes, and then people start to die… This one works for fans of past and present mysteries where you don't know who you can, or should, trust. (TW rape/past suicide mentioned/past child and domestic abuse mentions)
Raven Black (Shetland Island #1) by Ann Cleeves
This is one of those satisfying from beginning to end murder mysteries where you get to know a handful of people in a remote area. When a murdered teenage girl is found in a remote Scottish Shetland Island, Det. Insp. Jimmy Perez is on the case. But while everyone points their finger at one person—the loner who was the suspect in a previous missing girl case!—it's easy to see how it can be quite a few people once people's secrets start coming to light. So get ready to start wildly guessing who the culprit is! The eighth in the series, Wild Fire, published last year, so I have a marathon ahead of me to catch up. (TW partner abuse)
And I Need To Shout About This Upcoming Book Now
Heaven, My Home (Highway 59 #2) by Attica Locke (September 17)
I love Attica Locke and this is one of the best crime series being written. And since Bluebird, Bluebird had left that very clever twist, which I haven't been able to stop thinking about, I desperately needed the next book. Texas Ranger Darren Matthews is back, starting basically where the last book left off, and his decisions and lack of decisions have come home to roost. He also has a new case, a missing young boy, in a town brimming with racial tension. Locke is brilliant at creating tense mysteries where the setting is as alive, and important, as the characters without distracting—but rather enhancing—the mystery element. You get history, a great mystery, smart twists, rich characters, and a deep exploration of the justice—and injustice—system of our country. I can't wait for the FX series adaptation of these books—there so much to explore! And in case it wasn't obvious, if you're a fan of Locke's this is so worth the prebuy, or making sure your library is purchasing it so you can get first on that list. And if you've yet to read Locke, she's one of the best crime writers, so chop-chop.