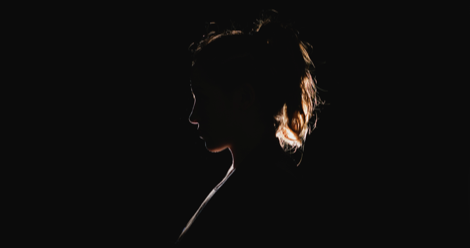 Whew! It's been a tough month with all those sexual assault allegations in Hollywood, politics, and journalism, hasn't it? Let's turn to some escapist fun and see what's coming up in the world of comics!
Now, things might be a little rough for DC right now with the recent Buzzfeed article on editor Eddie Berganza and his subsequent firing, but I'm sure he's just one bad apple, right? Let's focus on the comics.
Taking a look at the DC solicitations for January, I see that one of my favorite characters, Booster Gold, is returning to the stands. That's exciting! He'll be teaming up with Superman in Action Comics #995, by Dan Jurgens, Norm Rapmund, and Brett Booth (who once drove fan outrage on twitter towards a female journalist because he didn't like what she said about a Teen Titans cover).
Harley Quinn is double shipping in January, and savvy shoppers may be able to grab some hot variant covers by Frank Cho (who responds to criticism with violent imagery targeting young women).
The thrilling "Bizarro Reborn" story continues in Red Hood and the Outlaws #18 by Scott Lobdell (a confessed sexual harasser) and Sergio Sandoval!
And there's a new series starting that looks very exciting: Sideways #1, written by none other than co-publisher Dan Didio (known for berating female fans at conventions and providing Berganza, among others, with continued employment)!
Over on DC's Hanna Barbera line, there's a new issue of The Ruff & Reddy Show by Howard Chaykin (who made headlines earlier this year with racist, transphobic imagery in his Image series). Even DC Entertainment's Director of Animation Mike Carlin (accused harasser) is getting into the action with The Flintstones and the Jetsons! Yabba-dabba-doo!
DC's also collecting a lot of beloved older comics in trade. We're finally getting a reprint of Aquaman by Peter David (who went on a bizarre anti-Roma tear at last year's NYCC)! Collectors can add several Batman and Nightwing volumes their shelves to flesh out their collection of works by Chuck Dixon (who is currently writing several issues of a crowdfunded alt-right comic). We're getting DMZ Book Four by Brian Wood (alleged harasser) and a Jack of Fables collection by Bill Willingham (who once vocally fantasized about shooting women on a convention panel). Wow! Julius Schwartz (serial harasser) would be proud!
Over at Marvel, things are looking pretty great too. We've got some more stuff coming from Peter David and Frank Cho—and ooh! A Weapon X omnibus featuring the art of Ethan Van Sciver (who uses alt-right and Nazi imagery "for jokes")! Thrilling stuff from the House of Ideas for sure.
And what about those daring iconoclasts over at Image? Well, if the newest issue of The Fix by Nick Spencer (honestly, where do I begin?) wasn't enough, Image is putting together Where We Live, an anthology whose proceeds will be donated to survivors of the Las Vegas shooting, to be overseen by veteran editor Scott Allie (repeat harasser known for groping and biting his colleagues).
Allie's best known for his work at Dark Horse Comics, so let's check in with them! You can pick up some of his older work in January with Abe Sapien: Dark and Terrible Vol. 2. And if you missed Brian Wood's Rebels: These Free and Independent States, you can grab the trade early next year. Sadly, it looks like the announced comic North by Michael B. Jordan and Nathan Edmondson (accused harasser) has been put on hold. Maybe next time! Comics are always good for second chances, right?
There's a lot going on in the world of comics, that's for sure! It can be almost overwhelming to see just how much, every single month, no matter what. But it's good to know that we've left our pop culture heroes in such very capable hands, isn't it?