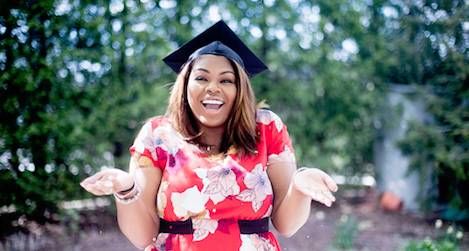 This content contains affiliate links. When you buy through these links, we may earn an affiliate commission.
June 6th is National Higher Education Day. This day was originally created to inspire students and educate them about funding opportunities. I have little to say about the funding part, but I understand the value of inspiration and encouragement. So as someone who has been fortunate enough to experience higher education multiple times, I would like to take a moment to say Happy National Higher Education Day to students, professors, people who assist the first two groups, and anyone aspiring to get involved in higher education as a student or otherwise.
In the sixth grade I decided to not only go to college, but to go away to college. Books played a significant role in my decision. It was simple really. I loved reading and wanted to read more. I wanted to travel to the places I read about. And, I wanted to talk to people about what I read. An institution of higher education seemed to be the best way to do that.
Wanderlust
I caught the wanderlust bug early. Though I loved the small, northern Californian city where I grew up, staying there was never an option. Thanks to my family's fondness for road trips we saw most of California. I aimed to travel beyond the state's borders, even beyond the country's borders. So I came up with a two-part plan to turn myself into a world traveler.
I associated college with travel so college was step one. Because I had already seen so much of California, I aimed for a college outside the state. Enrolling in a college program outside the country was step two. According to the books and movies I'd read and watched, studying abroad was something college students did. I know now that high school students can study abroad too but at the time I didn't know anyone who had. So eleven-year-old me thought if I ever was going to see France up close (because for reasons unknown I was also a Francophile in the sixth grade) and the rest of the world it would be through college.
Books also inspired me to aim for college for the simple reason that I loved to read and wanted to talk to other people about books. Again, according to books and movies college was all about parties and intense class discussions. Both of those things sounded equally appealing.
Studying because it Is Interesting
One thing I loved about school was the opportunity to study something just because it interested me. Whether taking classes on random subjects was a good academic strategy is debatable. Either way I enjoyed myself and learned so much. One of my most memorable classes was a history class that focused on society and culture. Each student had to prepare written and oral presentations on a real person, living or dead, and discuss the philosophy behind the person's work and his or her impact on their field and society. Presentation topics included the comedy of Richard Pryor, the prolific writing of Joyce Carol Oates, and the religious fervor of Billy Graham. I chose the influential playwright Lorraine Hansberry. Basically the class gave me an excuse to read everything by and about a favorite author. When and where else do you get to explore history from that kind of perspective?
Another thing I enjoyed about college and graduate school were the critical discussions in and outside of the classroom about topics large and small. Getting other people's perspectives on a topic was critical to my academic and personal development. Those discussions helped me to understand and consider more. Facilitated discussions opened up avenues of understanding through Beloved and The Sound and the Fury in ways I am not sure would have been open to me otherwise. Hearing other people voice their problems and concerns with catalog description made me think about description and findability in new ways.
I Loved School and Now i am an academic Librarian
I loved being a student, so much so that now I work in higher education as an academic librarian. Lots of people don't like school. I suspect whether one likes school or not depends a bit on whether one views formal education as a box or a map. I always saw college and graduate school as partially sketched out maps to be filled in and completed by the student. There are a few designated paths (required classes) and an overall destination (a degree) but otherwise the individual student decides the path. This is what I remind frustrated students. That, and that change and second chances are built into the system. If you don't like a class, no worries, it will be over soon. Every semester you get to start over.
Of course, formal education is not the only way to learn new things, explore new ideas, or engage in thoughtful discussions. Now that I'm out of school I continue to seek out new learning opportunities and thoughtful discussions. This is what drew me to sites like Book Riot and Romance Novels for Feminists. It is one of the reasons why I joined a book club. Spirited book club discussions about Everything I Never Told You by Celeste Ng, The Brief Wondrous Life of Oscar Wao by Junot Díaz, Americanah by Chimamanda Ngozi Adichie, and The Girl on the Train by Paula Hawkins take me back to my school days. Reading about the problematic issues in superhero comics engages my mind the way college classes did.
How are you continuing your education? Informal education may not have been what the originators of National Higher Education Day intended. Nevertheless, formal and informal education are worth celebrating. Continuing to grow and learn is what is important. So whether you continued your formal education beyond high school or not, happy National Higher Education Day!