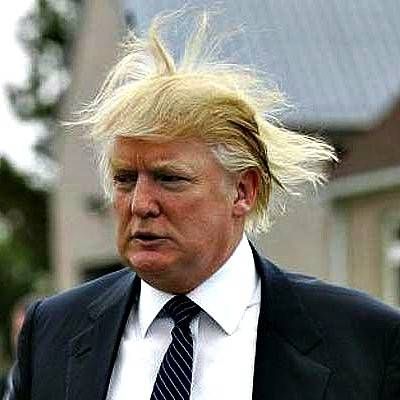 A Handy-Dandy Guide to Books About Israel for Trump
Trump (or as I call him, 45) is on his first overseas trip, and apparently it's been extremely hard on him. That stamina that he ridiculed Hillary for not having (when she was dealing with pneumonia, no less) seems to be in short supply right now. He got to Israel today, and proceeded to tell a room full of Israelis that he "just got back from the Middle East." Uhhhh….
I get it. Israel is a small country – about the size of New Jersey. Perhaps with all the troubles in Washington lately, 45 hasn't had much time to look on a map and realize that Israel is, in fact, part of the Middle East. Have no fear! Here is a short (because attention span) reading list that might be helpful when traveling to the Holy Land.
How to Understand Israel in 60 Days or Less by Sarah Glidden. This graphic memoir has lots of pictures and colors, so maybe this will capture your attention, 45. When Glidden went on a Birthright trip, she found she had a host of preconceived notions and opinions about Israel and the Middle East – and then when she finally got there, she realized that nothing was what it seemed. As someone who loved my Birthright trip, I read this and wanted to go back, ASAP.
Lonely Planet Israel & the Palestinian Territories. I love travel guides. I don't know why; it's just a quirk of mine. Maybe because I love reading about places I might not ever go to. Before my own trip to Israel, I think I read almost every travel guide available in the bookstore for my trip – and my favorite was the Lonely Planet one. Packed with fun and interesting information, it's also fairly compact, so you'll be able to discreetly check it to see where you are, before putting your foot in your mouth again.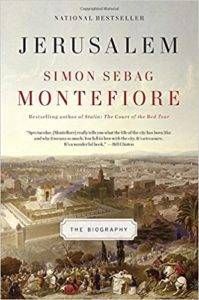 Jerusalem: The Biography by Simon Sebag Montefiore. I know, I know – this is a big book – tremendous! At 704 pages, it might be more than you've ever read in your entire life to date. However, such scope is warranted when talking about a Holy City that is so important to the three major world religions. You yourself were at the Kotel today – it's amazing, right? The story of the city makes it even better.
Side by Side: Parallel Histories of Israel-Palestine edited by Sami Adwan et al. I know it's really complicated, the history of Israel – but here's a book full of true stories from Israelis and Palestinians. The shared history, told from two very different perspectives, is a riveting one.
Three Falafels in my Pita: A Counting Book of Israel by Maya Friedman. Okay, okay. You've been such a good boy, so here's an easy one. It's my son's favorite. Hopefully you'll like it, too! If it gets too difficult, just ask Barron for help.