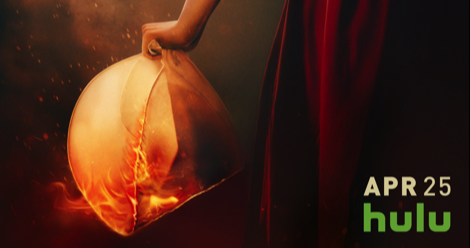 News
The Handmaid's Tale Season 2 Gets More Intense with This Trailer
This content contains affiliate links. When you buy through these links, we may earn an affiliate commission.
Season 1 of The Handmaid's Tale was a chilling, absorbing experience, and as the show moves on to an unchartered Season 2 without the novel to fall back on, I think it's fair to expect more horror from this dystopian world that looks more and more relatable to our own.
Season 2 of this Emmy-winning show will air on Hulu on April 25th.
[Season 1 Spoilers]
At the end of Season 1, we see Offred disappear into a van which will lead her to either freedom or an ultimate punishment. The new trailer doesn't give us any straight answers to the questions we're left with, but offers some familiar faces–Moira protesting in Canada, Nick using calm, soothing tones, a harrowing Aunt Lydia and Mrs Waterford still (!) believing in the cause–in prominent roles, while Alexis Bledel's character remains missing.
The visuals are graphic and bloody, and if you see me with puffy eyes around the same time every week in a month's time, you know whom to blame. Is this what freedom looks like?