Children's
8 Halloween Picture Books for You and Your Little Goblin
This content contains affiliate links. When you buy through these links, we may earn an affiliate commission.
Finding the right level of spook in Halloween picture books for kids can be scary! Listed below in order of creepy factor from cute to chilling are eight perfect picture book picks for your favorite goblin. Read them together or see if you can't trade a book for a bit of their candy loot. And who says Halloween picture books need to go away after October 31st? Read these fun books year round for eerie fun.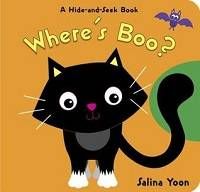 Where's Boo? By Salina Yoon, illustrated by Salina Yoon
A picture board book perfect for the smallest goblins of all, Where's Boo? introduces some favorite Halloween trappings while exploring shapes that match a cat's tail. Even the ever-present bat floating from page to page keeps a smile, making Salina Yoon's story friendly and fun without being frightful.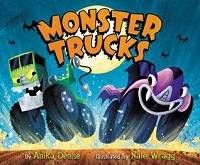 Monster Trucks by Anika Denise, illustrated by Nate Wragg
Full of excitement and onomatopoeias, Anika Denise's Monster Trucks features monster trucks designed like familiar Halloween beasts. With illustrations by Nate Wragg, the picture book isn't a horror, but playfully terrifying faces light up each page as the monster trucks race along the track.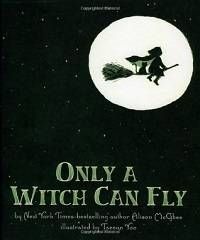 Only a Witch Can Fly by Alison McGhee, illustrated by Taeeun Yoo
A great read for bedtime, this Halloween picture book finds one little witch yearning to escape her monotonous life on a broom and soar high in the sky. With illustrator Taeeun Yoo, Alison McGhee assembles a soothing, poetic piece of writing with a simple and effective color palette for Only a Witch Can Fly. This one will remind you of the homey-ness of Halloween with a spooky influence.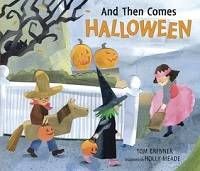 An introduction to the customs and traditions around an American celebration of Halloween, Tom Brenner's picture book explores the time leading up to Halloween with a pulsing rhythm. Collage illustrations by Holly Meade tie up this book with an atmospheric feel, bringing you back to your own childhood.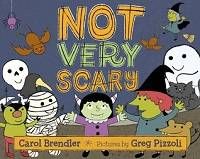 Not Very Scary by Carol Brendler, illustrated by Greg Pizzoli
When her cousin invites her to a Halloween party, little monster Melly knows she has to be there. Frights along the way await her journey and bring Melly to her cousin's front door. With adorable illustrations provided by Greg Pizzoli, Carol Brendler provides lots of practice for counting and building vocabulary.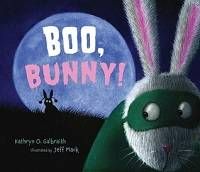 Boo Bunny by Kathryn O. Galbraith, illustrated by Jeff Mack
On Halloween night, one bunny can only be described as a scaredy cat in a narrative that is both fun and spooky. The star of Kathryn O. Galbraith's Halloween picture book finds a companion with similar frights and their friendship takes them through the spooky night. Full of lots of onomatopoeias, Boo, Bunny! is illustrated by Jeff Mack.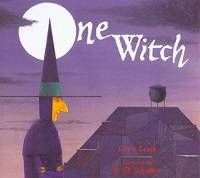 One Witch by Laura Leuck, illustrated by S. D. Schindler
Fun and rhythmic, Laura Leuck's picture book is another great option for a little education with a counting theme. With just the right amount of spook, One Witch could easily lend itself to leading into a cooking or craft activity with your favorite goblin as you dive into lively illustrations by S. D. Schindler.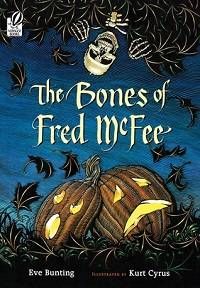 Eve Bunting's picture book about two children who hang a plastic skeleton in their yard and the spooky things that happen afterward feels like a poem that has always existed. Told with a haunting beat that creates an eerie suspense, The Bones of Fred McFee is joined with a fitting wood cut illustration style by Kurt Cyrus that will make you want to revisit the siblings' story again and again.