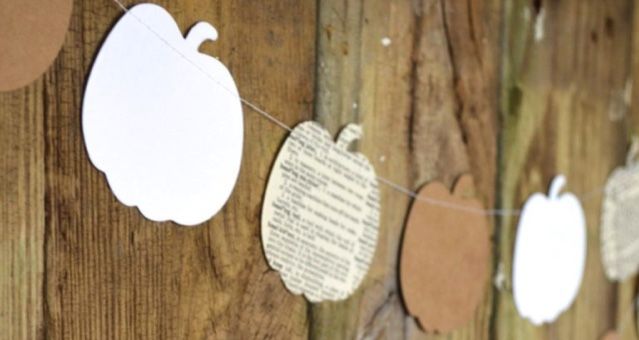 Book Fetish
Trick-or-Treat: 18 Examples of Bookish Halloween Decor
I may be fully sweating through my chunky cardigans and booties, but we're past Labor Day and…it's autumn! Starbucks released its much-lauded and much-maligned PSL on August 27th, the earliest launch in its historic life. So while I still need the AC in my car, my T-shirts and shorts have been optimistically (and likely foolishly) relegated to storage. And I'm ready to talk about Halloween! As a born & bred New Englander, give me your chilly evening of October 31st, leaves crunching under my feet as I beg neighbors whose names I couldn't tell you for candy.
So now is the time to take down your seashells and beach prints, and let's Halloween-up our houses right with some bookish decor!
Antique Book Page Bat Halloween Wreath: Equal parts elegant and quirky, adorn your front door with this beautiful wreath.
Hocus Pocus Stamped Book Decor: Amok, amok, amok! These stamped books are the perfect focal point for some Halloween table or shelf decor.
Handbook for the Recently Deceased Cross-stitch pattern: Beetlejuice is one of those movies I watch at least 15 times between mid-September and late-October. This craft would be the perfect addition to your Halloween decor.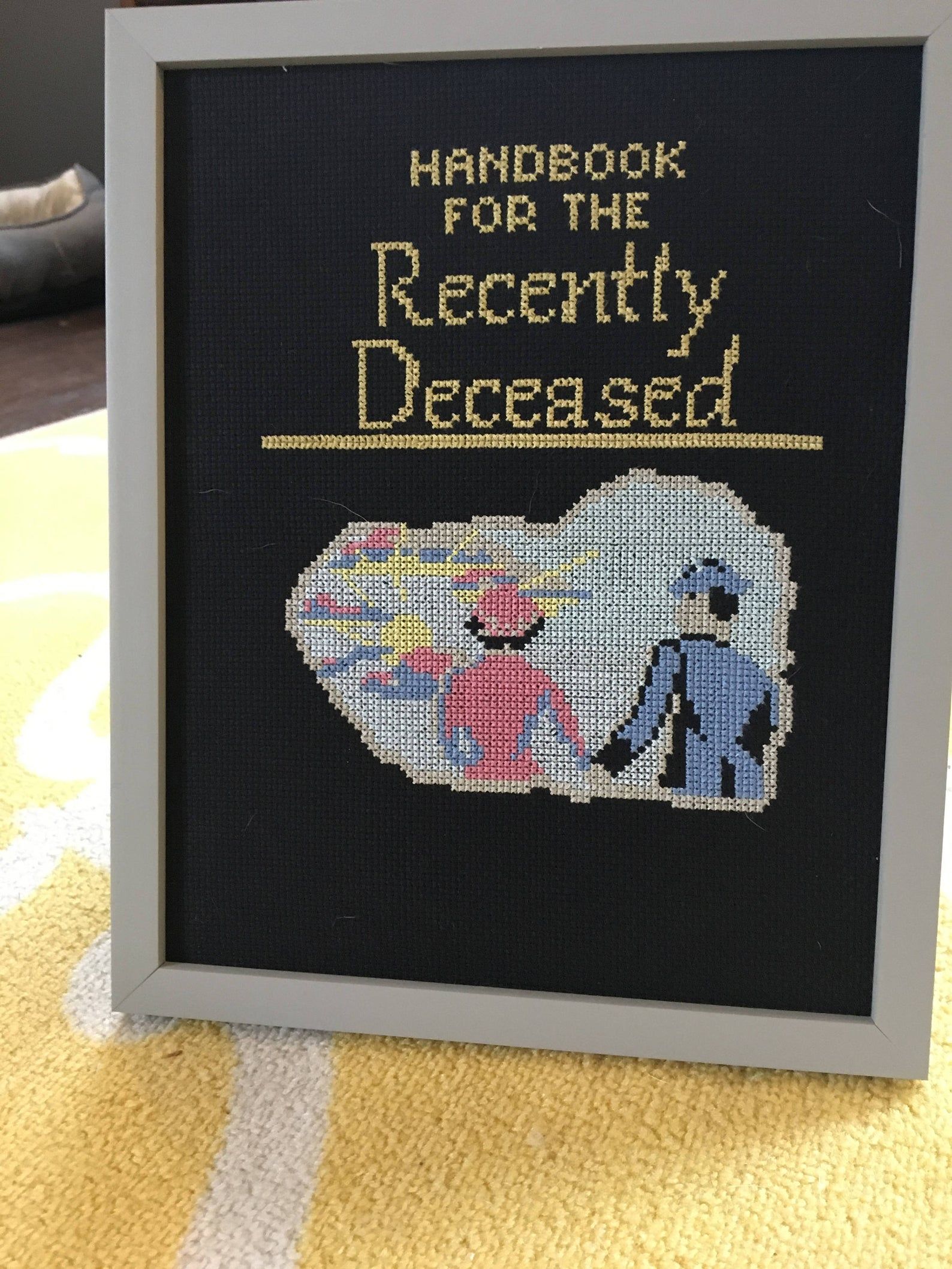 Set of three book page candy corn: Candy corn may be a controversial topic in the world of candy, but you can't deny these would be an adorable addition to a side table.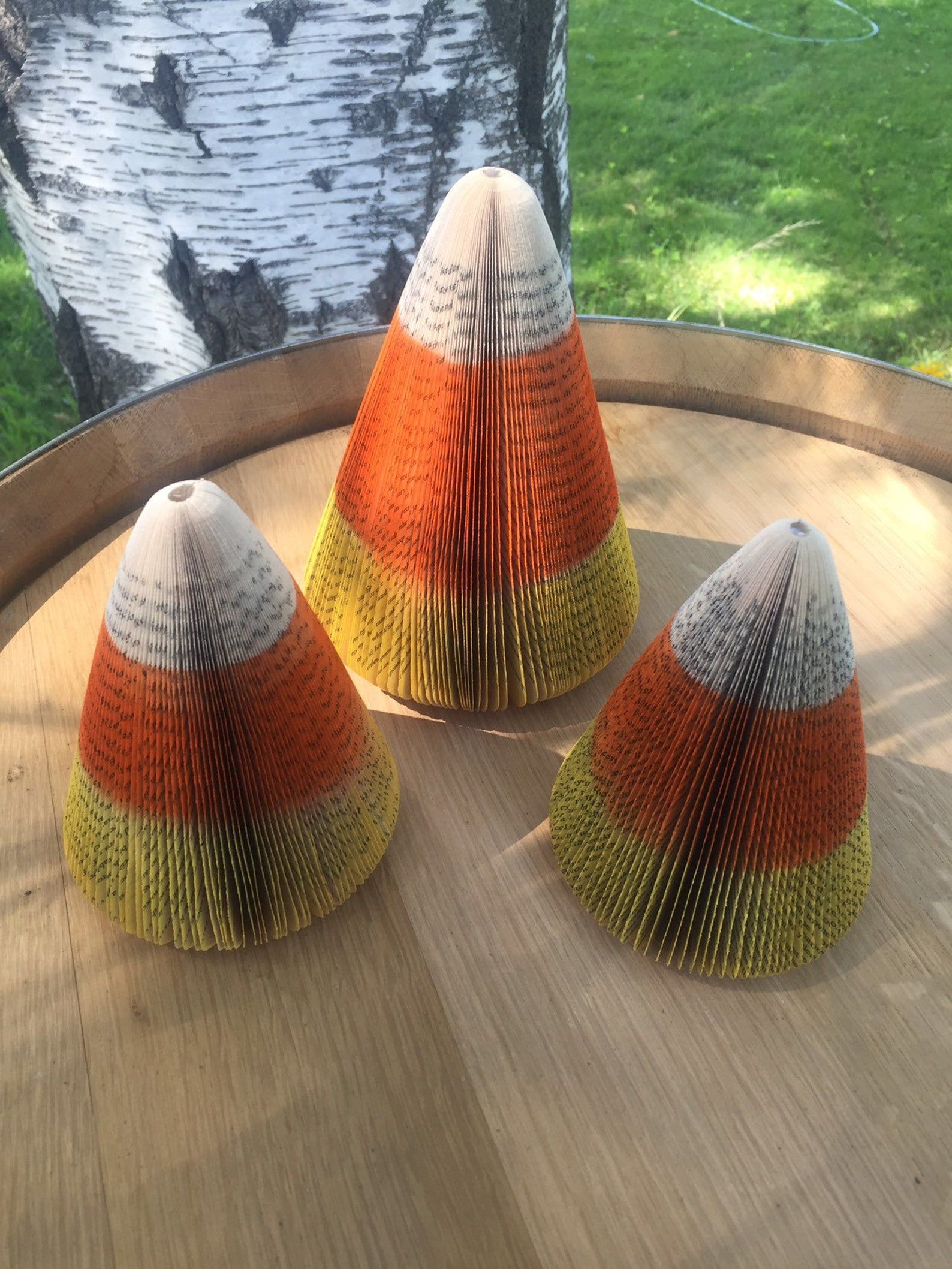 Victorian Gothic Horror Novel Coaster Set: Some of the best literature known to man is perfectly on-theme for this type of year. Set down your pumpkin ale on one of these bad boys (literally and figuratively).
H.P. Lovecraft Book Quote Wall Art: Sometimes a single quote from one of the fathers of horror is enough to strike fear into the heart of your guests.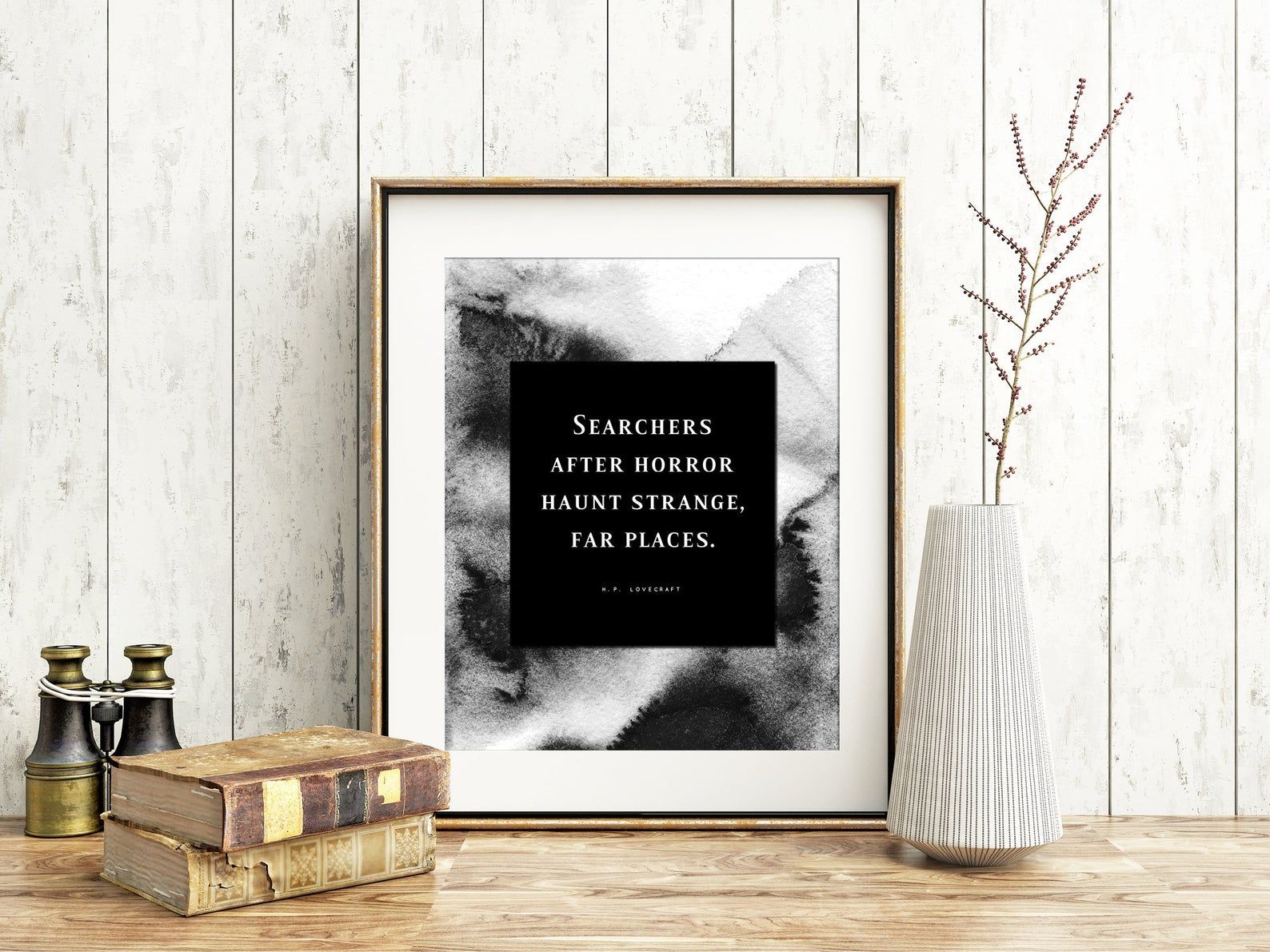 Vintage Halloween Witch Book Garland: The images from this vintage book would be adorable hanging above a fireplace or over a doorway.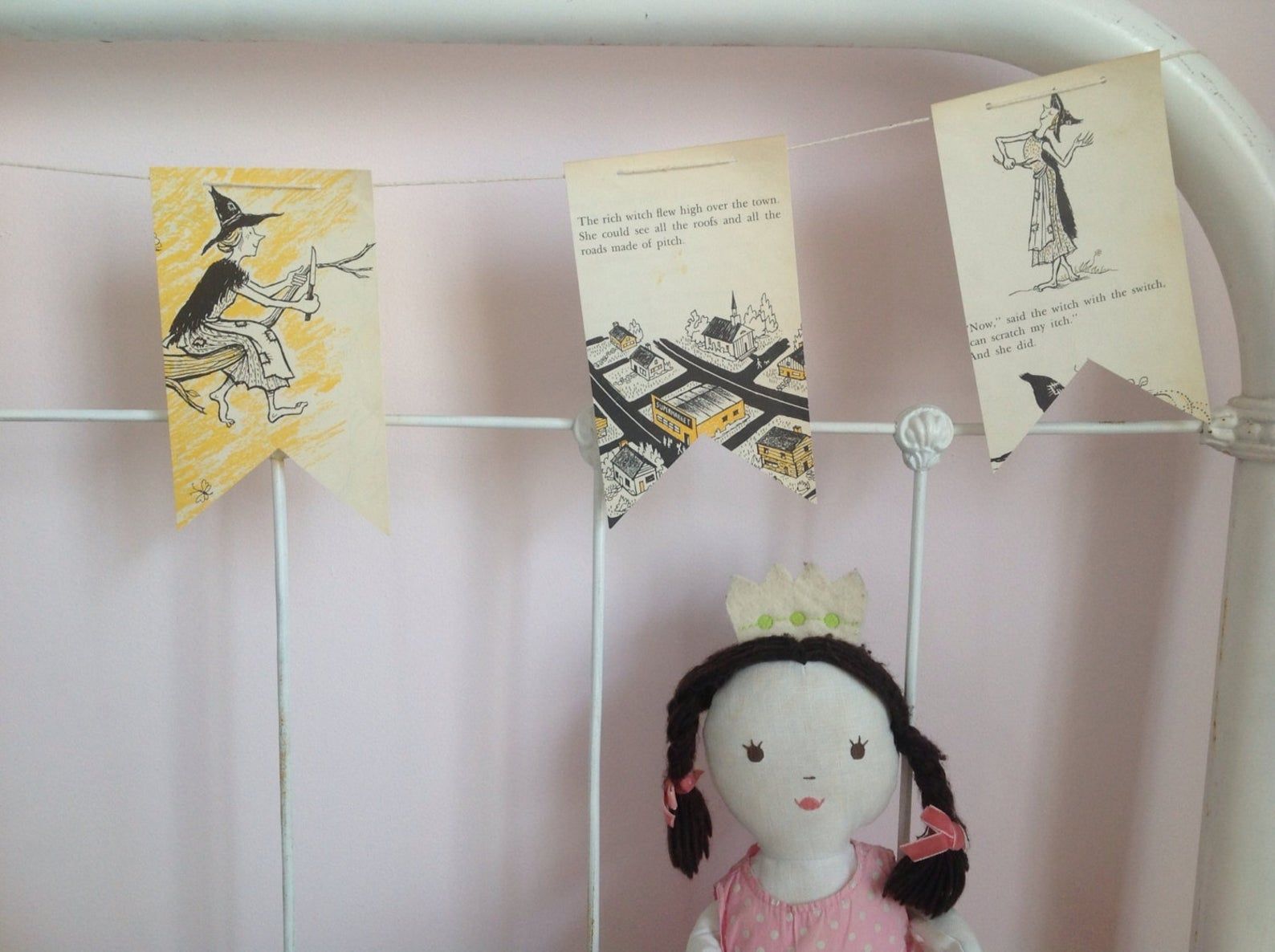 Witches Brew Spell Book: Hand-crafted faux spell books would be a lowkey awesome way to decorate your bookshelf for Halloween.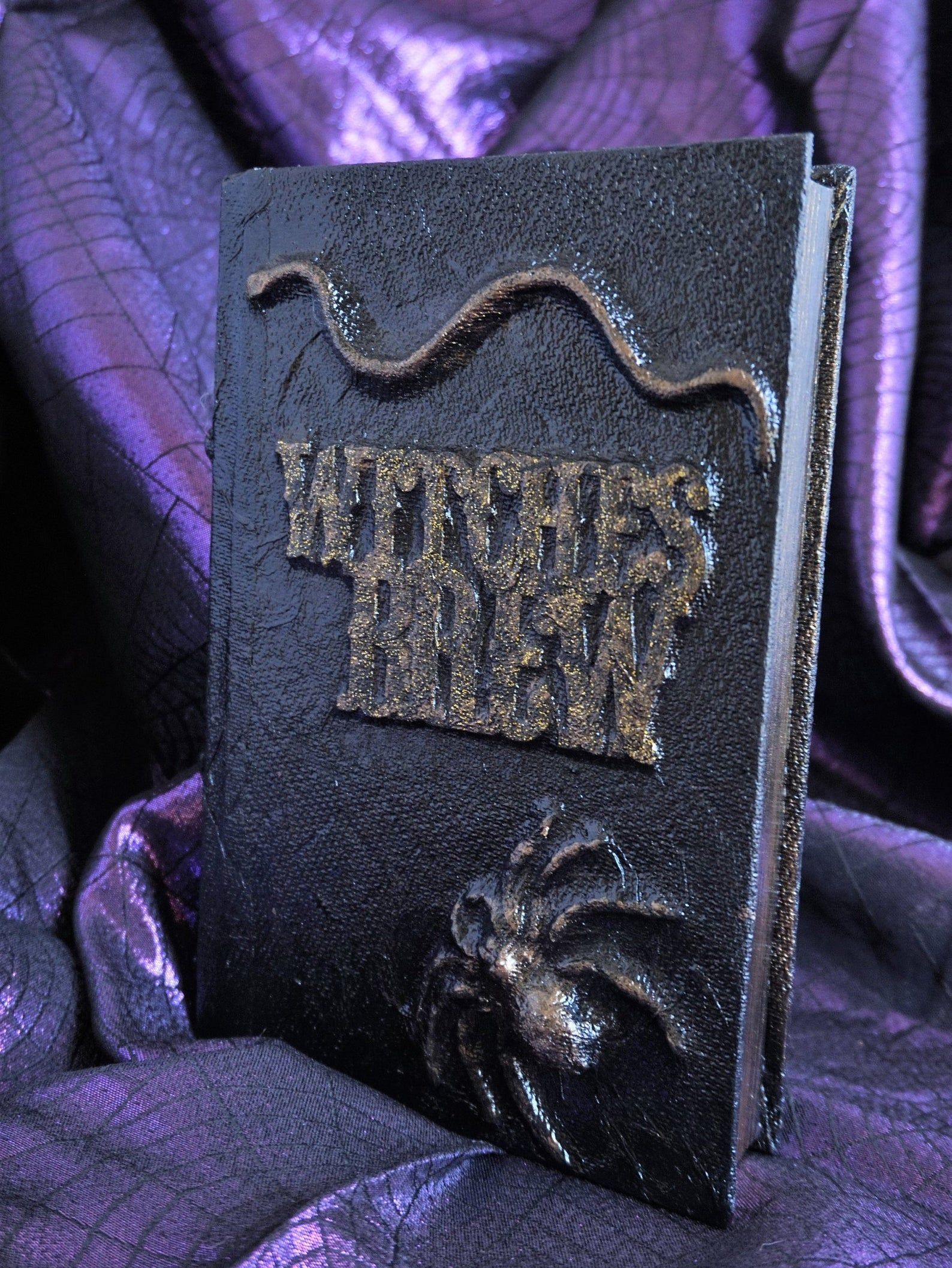 Something Wicked This Way Comes Folded Book Art Pattern: Book page folding his an incredible art. Try your hand at this intricate version inspired by Macbeth.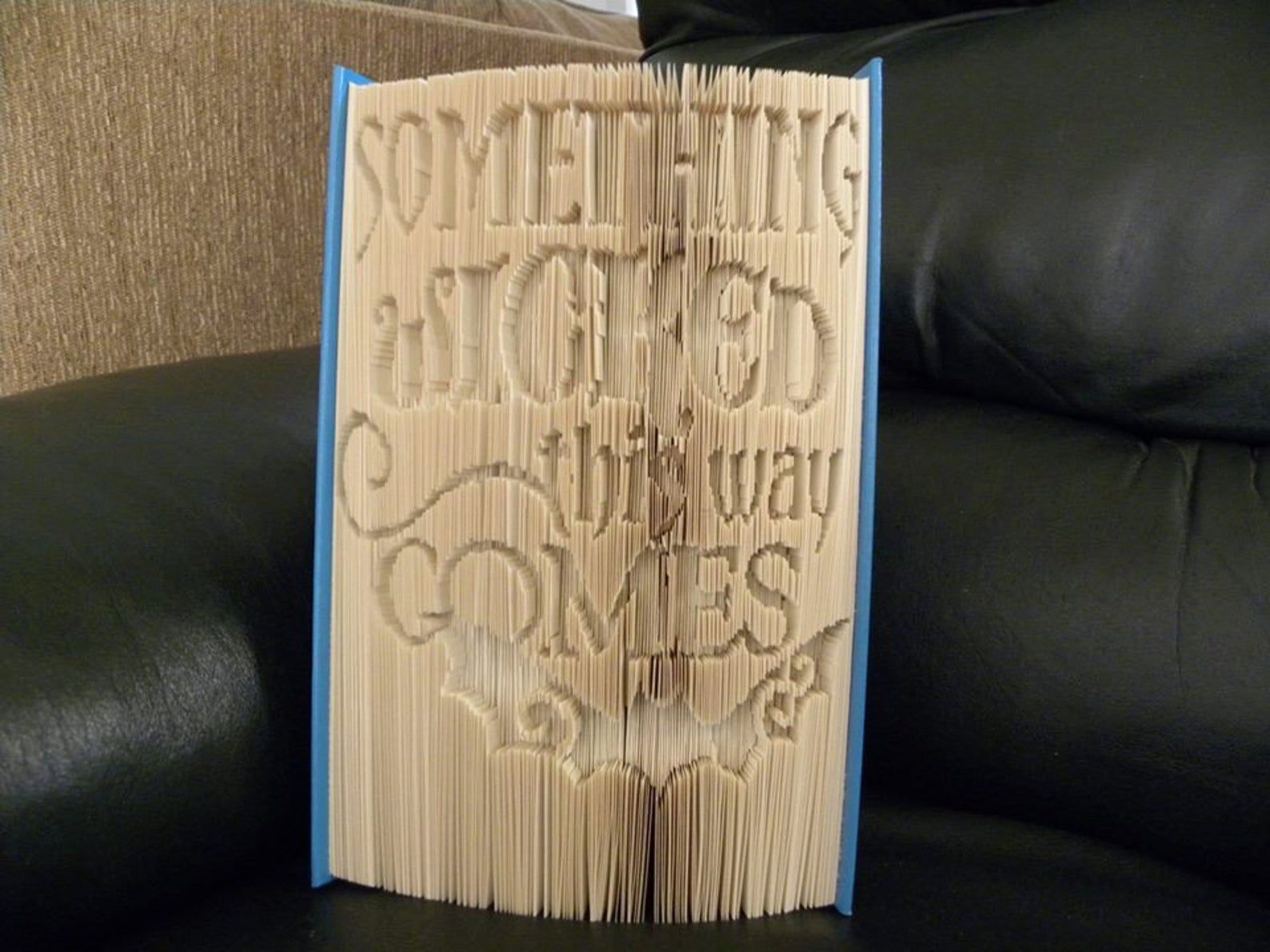 Dracula Book Page Print Wall Art: This Bram Stoker quote printed on a page of his most famous work is both lovely and a little creepy. Perfect for Halloween!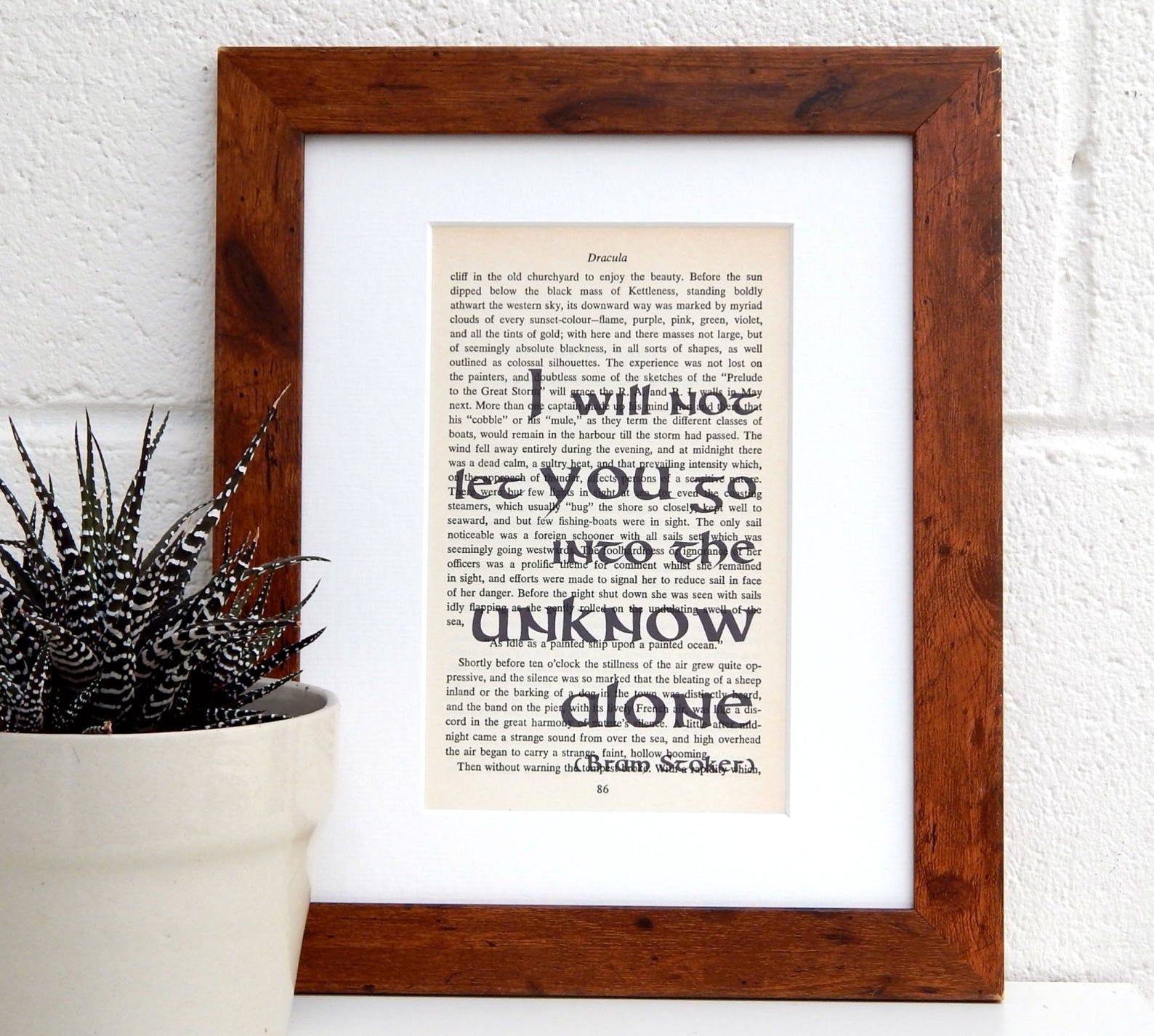 Hocus Pocus Spell Book: "BOOOOOOOOOOOOOOOOOOOK!" Manifest your inner Winifred Sanderson with this storage box that disguises itself as her beloved spell book.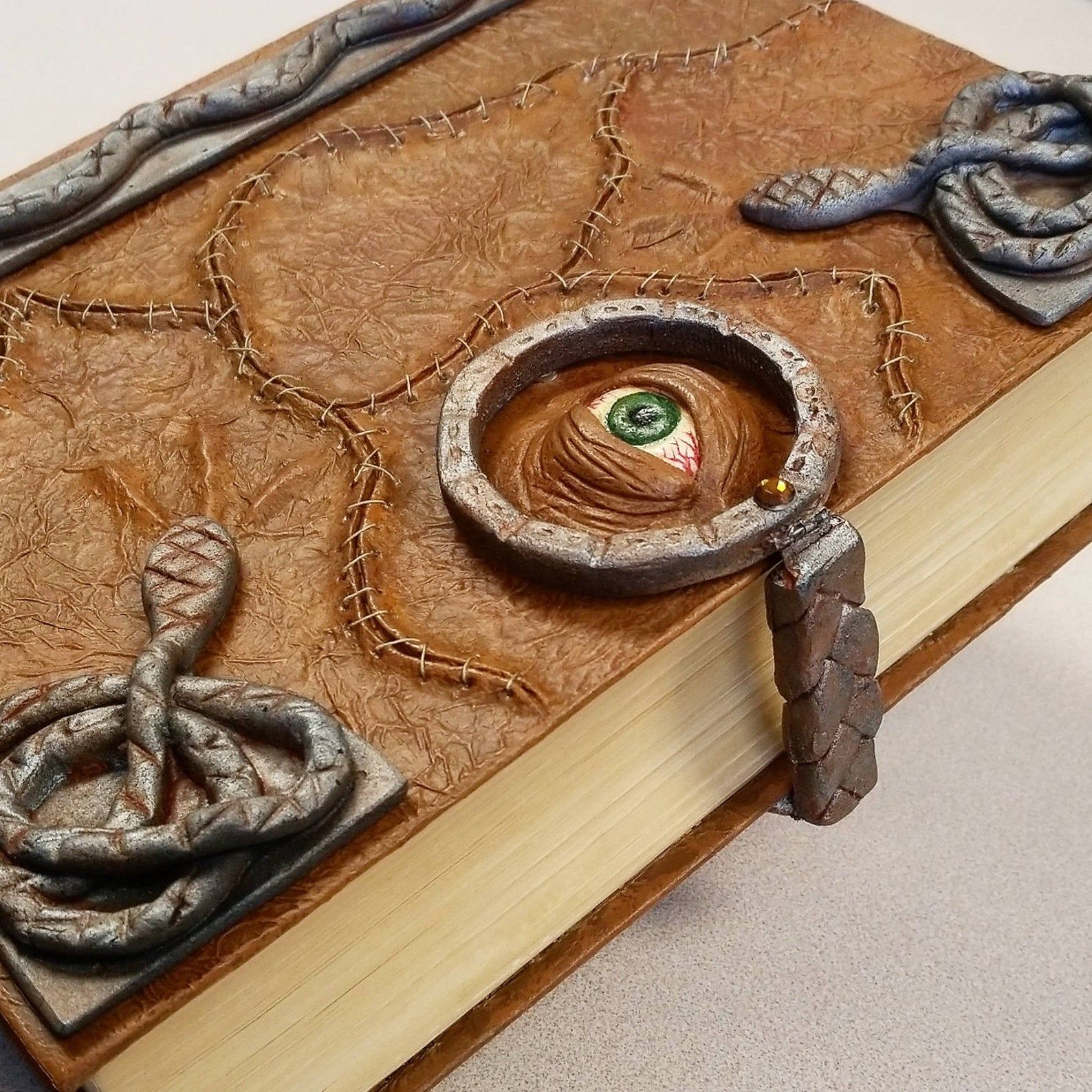 Edgar Allan Poe Candle: Halloween is a great time to bust out all your EAP decor. This candle will lend a spooky atmosphere as you hand out fun size Snickers to the 38 Princess Elsas you're likely to encounter at your front door.
Pumpkin Book Garland: These festive pumpkin shapes are cut from solid paper and pages from a vintage book. Adorable!
Halloween Ghost, Pumpkin, and Bat Ornament Sets: This comes in either a set of 2 ghosts, 3 pumpkins, or one of each.
Edgar Allan Poe Raven Wreath: This wreath invokes the words of "The Raven" and would be a great gothic piece to welcome trick-or-treaters!
Witch Bookends: This jaunty bookend set is made with solid steel. A clever way to hold your horror classics.
Shakespeare Quote Sign: Lend a rustic air to your Halloween decor with this witty wall art.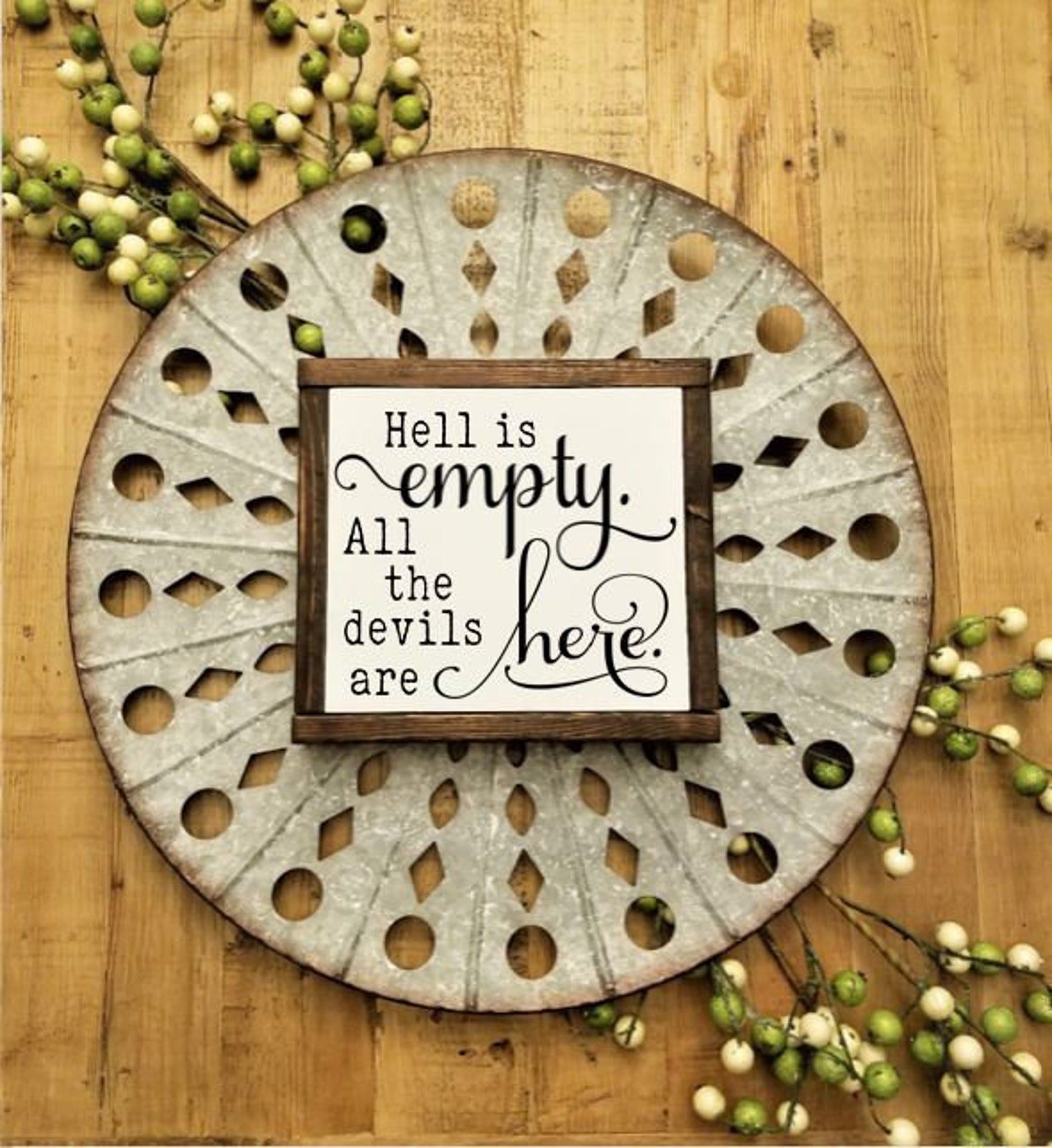 Hocus Pocus Embroidery Wall Hanging: I can't help myself, I had to feature yet another Hocus Pocus–related listing. This embroidered wall art is striking and charming.