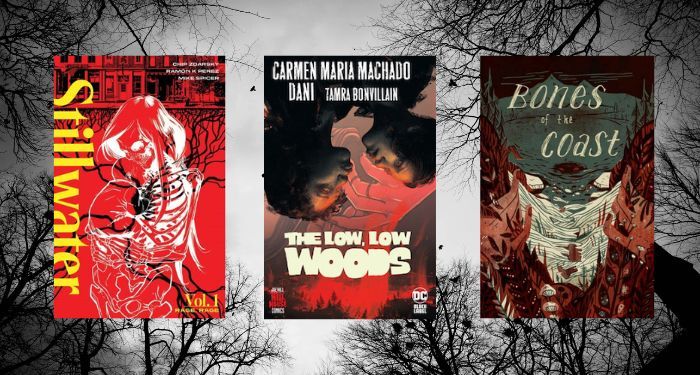 This content contains affiliate links. When you buy through these links, we may earn an affiliate commission.
It's Monster Mash season, baby! My favorite time of year. Porches are decorated with pumpkins and ghouls, bowls of candy are everywhere you look, and the options for your costume are endless. And with that comes all of the scary movies, books, and comics just waiting at your fingertips. You want vampires, you've got them. You want aliens? You betcha. You want horror that's also sad? Signed, sealed, delivered. Even for the scaredy cats, there's lighthearted horror or the cozy aspects of the holiday. Hot chocolate and chocolate and sweaters to stave off the fall chill. There's something for everyone at Halloween, that's what makes it so great.
Sometimes working full time or taking care of a family makes it harder to get into the Halloween spirit. I love comics and audiobooks and even podcasts full of scares to get me in the monster mood. Comics and graphic novels are great to read during my lunch break or for 15 minutes before bed. I fall asleep with the images seared into my brain, gorgeous and gruesome in equal measure.
If you're wanting more horror in your life, here are eight Halloween comics to read this scary season (or anytime really)!
---
In the mood for more Halloween-perfect comics and graphic novels? Try these kid-friendly Halloween comics or these 20 scary comics!