Libraries
Great Halloween Activities for Your School Library
I love the Halloween season, and it's especially fun in a school library. In my experience, students also love this time of year: horror and thriller novels are some of our most popular in the school. There's no better way to keep students coming back into the school library than to have fun Halloween-based activities. These activities can often result in a lot of books being put into the hands of students, but they can also change the perception of what the library is in the eyes of both students and staff alike.
When I'm thinking of Halloween activities for students, I'm always thinking about what I would have wanted as an 11- or 12-year-old student. I would have wanted something that got me up and moving, something where I could create my own story, and something that would introduce me to cool new horror books and especially comics. These activities try to do all of those things, and I'm happy to report that all of our activities in the library are extremely popular and nearly overrun with students hoping to take part, which is really wonderful to see.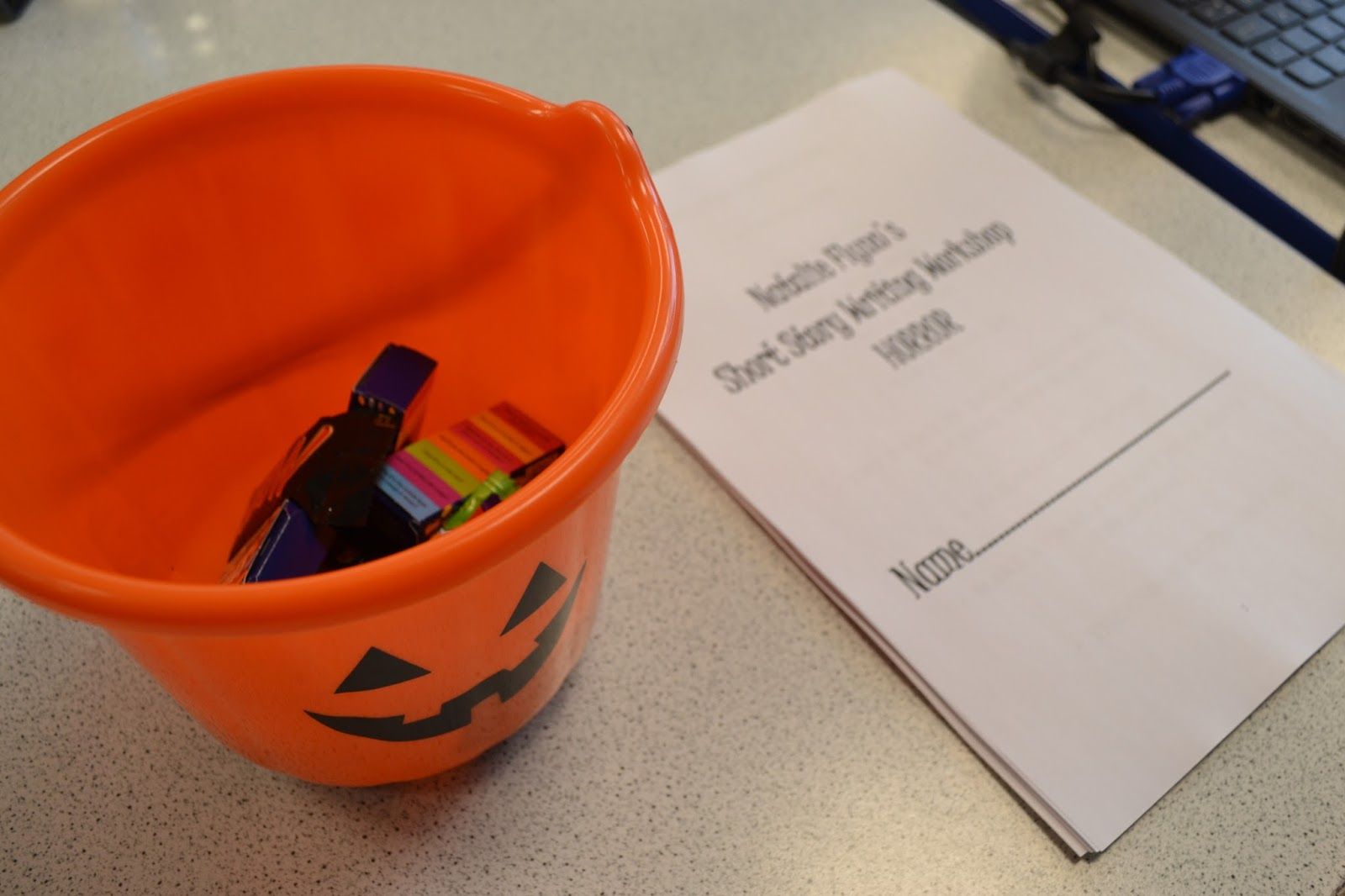 A Spooky Dungeons and Dragons One-Shot
I've written before on why setting up a Dungeons and Dragons club in your school library is essential. Making a special D&D Halloween one-shot (an adventure that can be completed in a couple of hours) is a great idea to introduce new students to the game and to cater it to this scary season. The Dungeon Master's Guild has hundreds if not thousands of scary one-shots for your teens, many of which are at a "pay what you like" tier or even free. I really recommend setting up Dungeons and Dragons in your library: it will be an experience you won't forget.
Scary Stories Podcasting
I do a lot of podcasting in the library with students of all ages. It's a great way to literally get their voice heard. What better way to celebrate Halloween than to record them discussing their favourite horror novels or even reading a scary story or poem that can be replayed (with permission) to other students? Going even one step further, students could write their own scary poems or stories and record them in the library. Our students really love recording themselves, interviewing guests, and learning how to use the different media equipment, so making it part of the Halloween activities is essential.
Horror Zine Making
Zines are easy to make. You can find great kid-friendly instructions at Brightly. If you've never done them before, essentially, they are little homemade magazines on any topic you want. I am going to do a horror-themed zine-making contest in the library over the Halloween period. They can make a zine on their favourite horror book or movie — or, of course, create their own horror story. They are quick, easy to create, and a lot of fun. I always look forward to seeing the amazing creations and ideas the students generate.
Halloween Book Basketball Deathmatch
I love this game, but bewaaaaare! It gets rowdy. Put students into teams. Have them come up with scary names for their teams. Give each team 10 points. The object of the game is to remove said points from the other teams' scorecards. How do you do this? By answering horror-based literary questions, of course! Wait, you ask, why is the word "basketball" in the title of this game? I'll explain. You ask a horror-themed question, and let's say team one gets it right. They get to remove one point from any other team's scorecard. They then nominate one person from their team to shoot a basketball at a hoop (Nerf or some sort of knock-off toy). If they sink the shot, they get to knock off an additional point from another team. Last team standing wins. Again, it will get rowdy. Have fun.
Halloween Music & Munchies
This is another chaotic one, but I do it almost every year, and it's an amazing way to increase the profile of the library. I partner with the music department, and we bring older students outside to set up mics, amps, keyboards, drums — whatever they want. They then play music during lunchtime. One year, they played the Ghostbusters theme song and other Halloween-based music while I had students borrow books using a rolling cart and a manual checkout system. Oh, I almost forgot: any student who borrowed a book got a free doughnut. When I say it was chaotic, what I mean was it was complete bedlam. Did I lose some books that day? Yes, but they talked about it for a long, long time, and it changed the perception of the library for many people.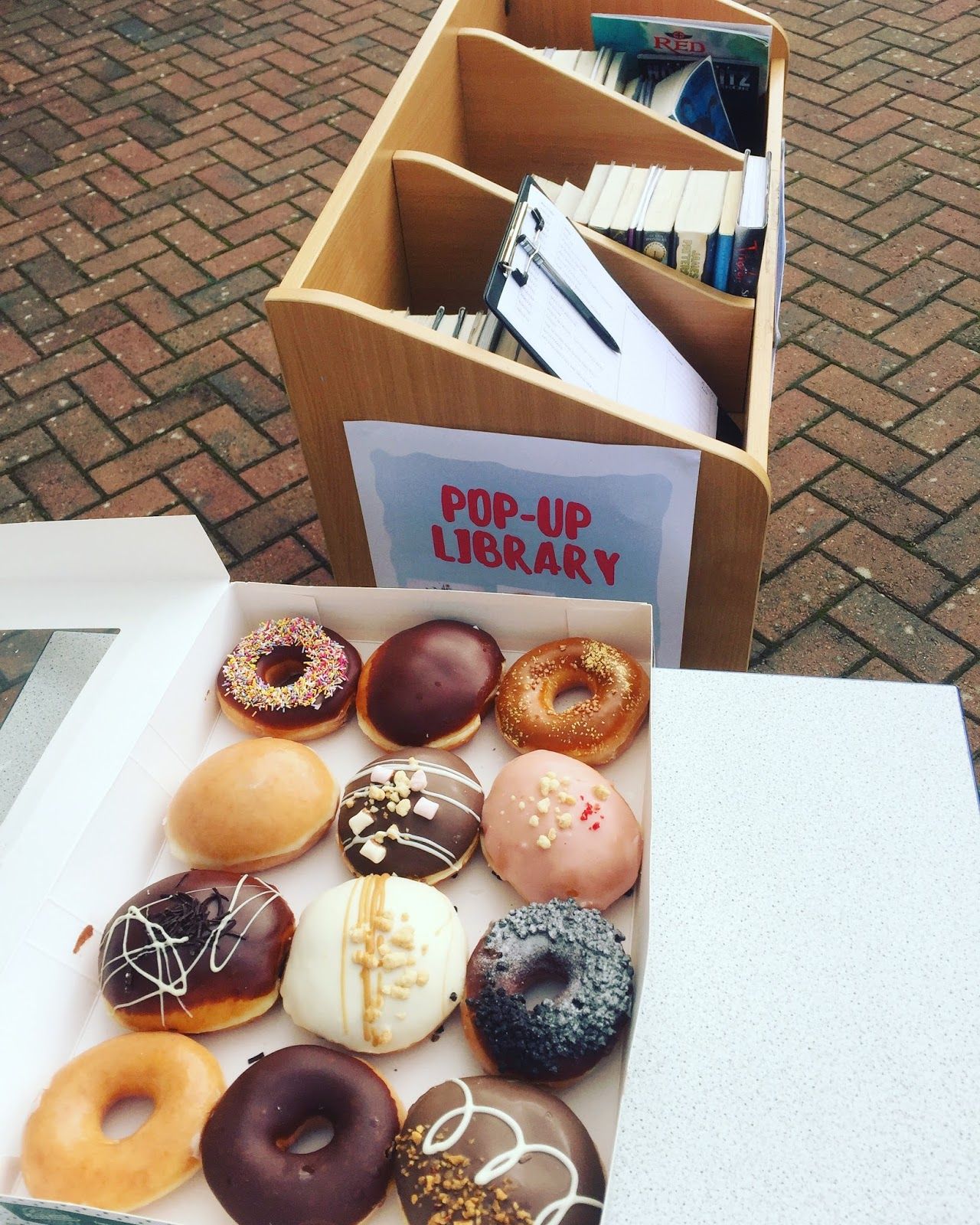 So there you have it, a few activities to keep you going through Halloween. I hope you find them all useful!
You might also be interested in: