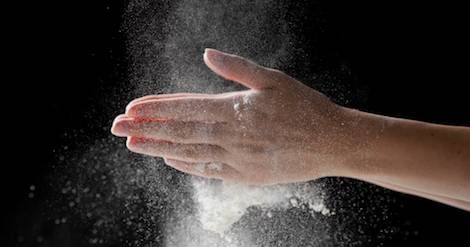 Lists
Gymnastics Books for All Ages
This content contains affiliate links. When you buy through these links, we may earn an affiliate commission.
It's Olympic season, and here in the USA we are thrilled about the newly named gymnastics team. Both the women's and men's teams are strong and fearless, and I can't wait to watch the competitions while biting my nails, holding my breath, and probably sometimes shielding my eyes.
As I wait for the Rio Olympics to begin, I'll be reading all I can about gymnastics. Join me with this list of gymnastics books for all ages!
Children's Books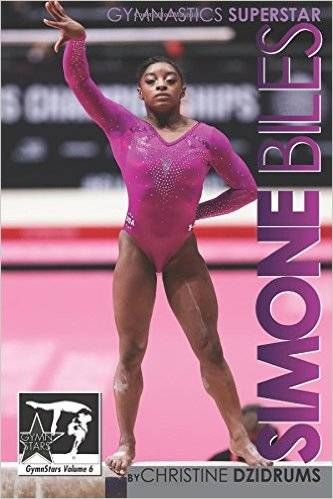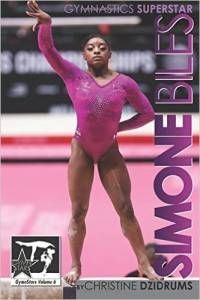 Simone Biles, Superstar of Gymnastics by Christine Dzidrums
In the sixth installment of GymnStars, the award-winning children's biography series chronicles the career and personal life of Simone Biles, the young gymnast who shattered numerous gymnastics' records en route to becoming a three-time world champion and an Olympic favorite.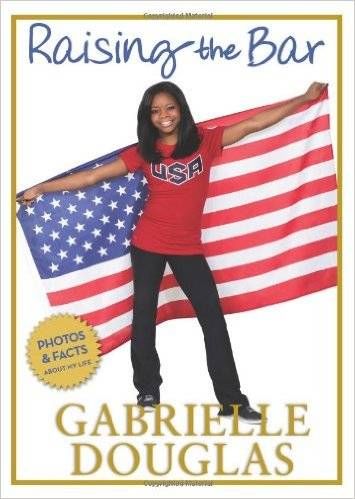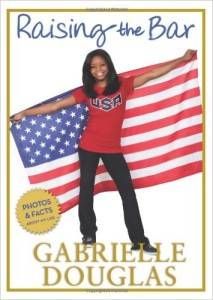 Raising the Bar by Gabrielle Douglas
After competing in the 2012 London Olympics and winning two gold medals, Gabrielle Douglas's life changed forever … but in many important ways, it stayed the same. Inside these pages, Gabrielle shares an inside look at her day-to-day world, from the things that are still important to her—time with her friends and family, her favorite comfort foods, and her training routine—as well as what's it's like to suddenly walk the red carpet and interviewed by various people. Along the way, Gabrielle also offers tips on how you can raise the bar on your life and accomplish your dreams. Through candid photos taken by Gabrielle to exclusive images taken behind the scenes, experience what it's like to be an Olympic Champion and a normal teenage girl balancing a life in the spotlight with a life in the gym.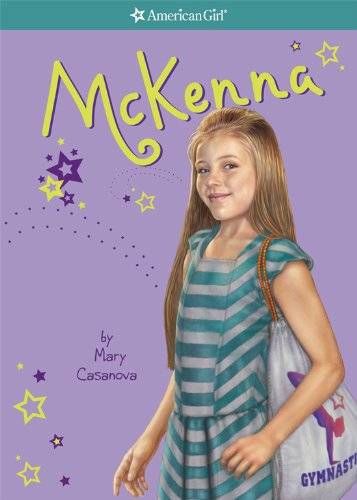 McKenna by Mary Casanova
McKenna has always excelled at school and in gymnastics, but now that she's entering fourth grade, school suddenly feels hard to her. When McKenna's teacher suggests she get a reading tutor, she's horrified – until she gets to know her tutor, Josie, who is super-confident and who also happens to be in a wheelchair. Josie helps McKenna realize that what might seem like a giant roadblock is really just a series of small obstacles that can be overcome one by one, day by day. McKenna's confidence starts to blossom, but then something happens at the gym that sidelines her completely. Will she recover in time to join the competitive team in the spring?
Young Adult Books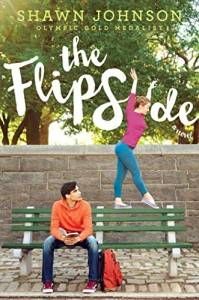 The Flip Side by Shawn Johnson and A.L. Sonnichsen
Charlie Ryland has a secret. She may seem like your average high school sophomore—but she's just really good at pretending. Because outside of school Charlie spends all her waking hours training to become one of the best gymnasts in the world. And it's not easy flying under the radar when you're aiming for Olympic gold…especially when an irresistible guy comes along and threatens to throw your whole world off balance. Inspired by her own experiences as a fifteen-year-old Olympic gymnast, gold medalist Shawn Johnson writes a delightfully entertaining novel about chasing big dreams and falling in love, all while trying to keep it real.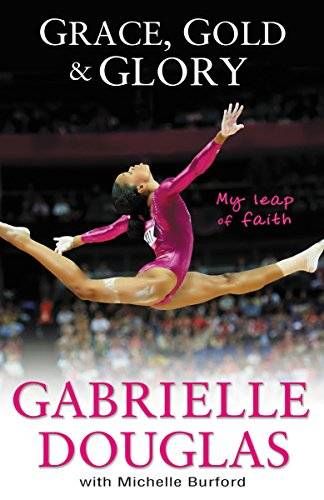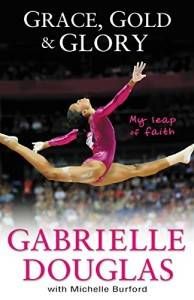 Grace, Gold, and Glory by Gabrielle Douglas
In the 2012 London Olympics, US gymnast Gabrielle Douglas stole hearts and flew high as the All-Around Gold Medal winner, as well as acting as a critical member of the US gold-medal-winning women gymnastics team. In this personal autobiography, Gabrielle tells her story of faith, perseverance, and determination, demonstrating you can reach your dreams if you let yourself soar.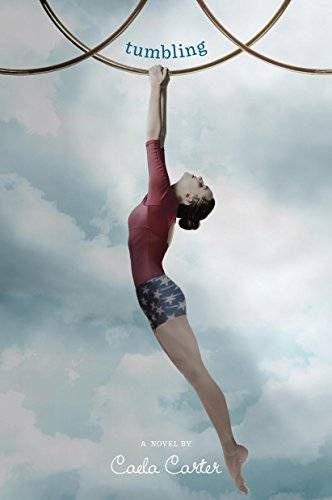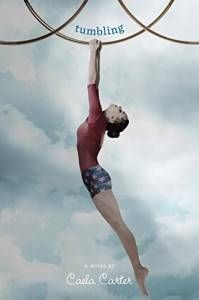 Tumbling by Caela Carter
Grace lives and breathes gymnastics—but no matter how hard she pushes herself, she can never be perfect enough. Leigh, Grace's best friend, has it all: a gymnastics career, a normal high-school life… and a secret that could ruin everything. Camille wants to please her mom, wants to please her boyfriend, and most of all, wants to walk away. Wilhelmina was denied her Olympic dream four years ago, and she won't let anything stop her again. No matter what. Monica is terrified. Nobody believes in her—and why should they?
By the end of the two days of the U.S. Olympic Gymnastics Trials, some of these girls will be stars. Some will be going home with nothing. And all will have their lives changed forever.
Adult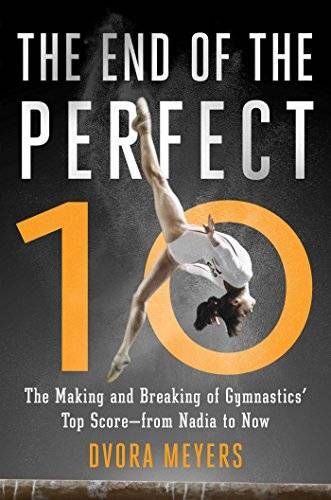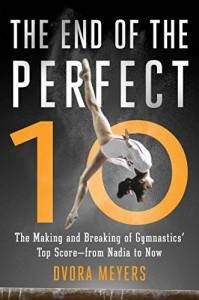 The End of the Perfect Ten by Dvora Meyers
It was the team finals of women's gymnastics in the 2012 London Olympics and McKayla Maroney was on top of her game. The sixteen-year-old US gymnast was performing arguably the best vault of all time, launching herself unimaginably high into the air and sticking a flawless landing. But when her score came, many were baffled: 16.233. Three tenths of a point in deductions stood between her and a perfect score. But if that vault wasn't perfection, what was?
For years, gymnastics was scored on a 10.0 scale. During this era, more than 100 "perfect" scores were awarded in major international competitions. But when the 10.0 scoring system caused major judging controversies at the 2004 Olympics, international elite gymnastics made the switch to the open-ended scoring system it uses today, making perfect scores a thing of the past—and forever altering the sport in the process.
Gymnastics insider Dvora Meyers examines the evolution of elite women's gymnastics over the last few decades. With insight, flair, and a boundless love for the sport, Meyers answers questions that gymnastics fans have been asking since the last perfect score was handed out over twenty years ago. She reveals why successful female gymnasts are older and more athletic than they have ever been before, how the United States became a gymnastics powerhouse, and what the future of gymnastics will hold.
Bolstered by dozens of exclusive interviews with professionals representing every aspect of the sport, The End of the Perfect 10 explores a crucial change in one of the most popular Olympic sports, and is a captivating account of elite gymnastics' entry into the uncharted world of imperfection.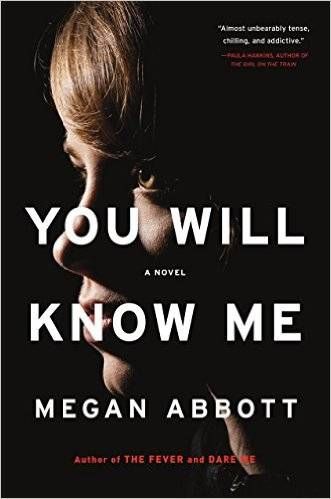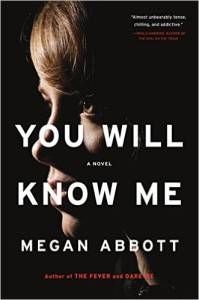 You Will Know Me by Megan Abbott (July 26, 2016, Little, Brown and Company)
How far will you go to achieve a dream? That's the question a celebrated coach poses to Katie and Eric Knox after he sees their daughter Devon, a gymnastics prodigy and Olympic hopeful, compete. For the Knoxes there are no limits–until a violent death rocks their close-knit gymnastics community and everything they have worked so hard for is suddenly at risk. As rumors swirl among the other parents, Katie tries frantically to hold her family together while also finding herself irresistibly drawn to the crime itself. What she uncovers–about her daughter's fears, her own marriage, and herself–forces Katie to consider whether there's any price she isn't willing to pay to achieve Devon's dream.