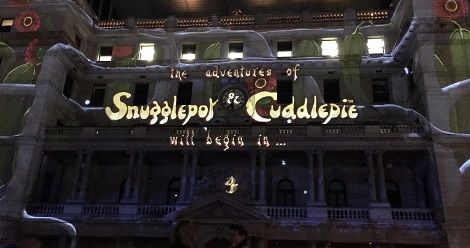 Children's
Vivid Memories of May Gibbs's Gumnut Babies On Their 100th Anniversary
This content contains affiliate links. When you buy through these links, we may earn an affiliate commission.
I grew up in the mythos of Gumnut Babies. I don't even remember when I first started to read The Adventures of Snugglepot and Cuddlepie, by May Gibbs. The stories have simply always been a part of me. Gumnut babies are easily one of the most famous Australian childhood classics. The illustrations by May Gibbs are…so…Australian. All of the native flora blended with these adorable little cherubs who live with anthropomorphised wildlife. It completely changed how I bushwalk, that's for certain.
Vivid's Tribute
This year, the annual Vivid Sydney Festival included a tribute to the 100th anniversary of May Gibbs's Gumnut Babies. From now until Sunday, 16 June, 2018, a beautiful short animated story is being projected on to the front facade of Sydney's Customs House. The story is about Snugglepot and Cuddlepie sneaking out to explore the 'big city' with their friend, Ragged Blossom. It includes all the favourites, like Mr. Lizard, Little Obelia, and the terrifying Banksia Man. It's a perfect introduction for kids and a short skip down memory lane for adults who grew up with the stories.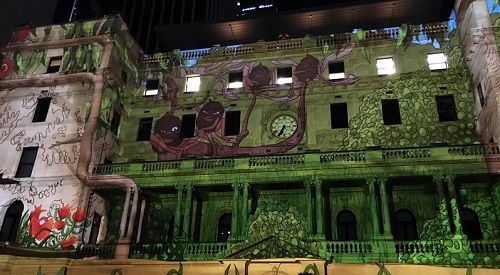 If you are visiting the festival, Customs House is located down near Circular Quay, across the road from the train station and ferry terminal. You won't need to hang around for too long; the story is on repeat with only a few minutes between each cycle.
If you are unable to attend the Vivid Sydney Festival, here's a behind-the-scenes short about the project.
Wait…Who are the Gumnut Babies?
May Gibbs is a national treasure, known and loved for her illustrations and children stories. Many fans will know her best for her gumnut babies; primarily Snugglepot and Cuddlepie, two curious little gumnut babies who want to explore the world around them.
Gibbs was born in England but migrated to Australia with her family when she was four years old. She spent many years exploring the natural environment around her various homes, showing a great talent for capturing its beauty in her art. She won many prizes for her botanical art, starting with first prize in the Perth Wildflower Show when she was 15 years old.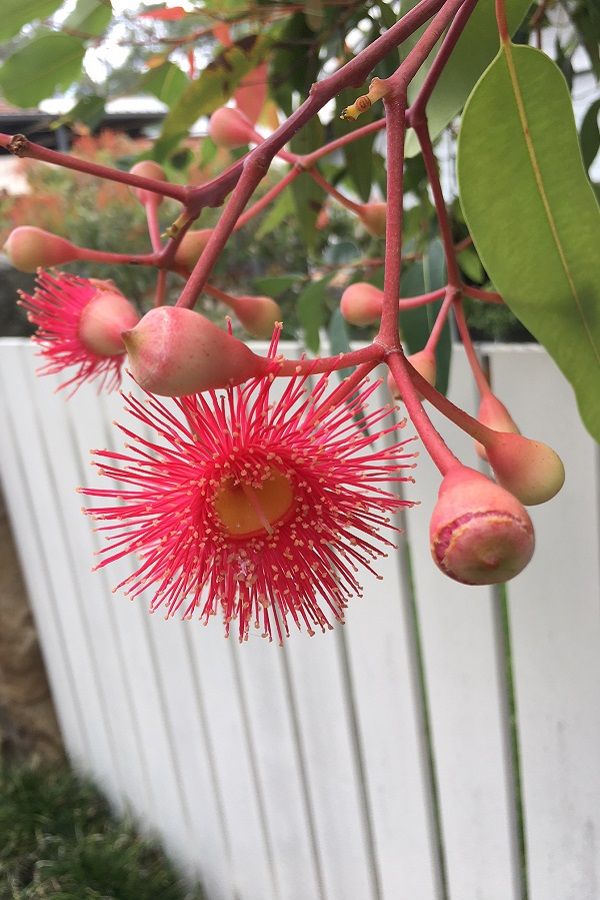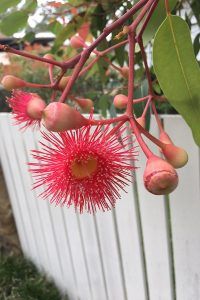 While I adore her art, filled with characters and dreamy details, I will always remember her for her stories. The Adventures of Snugglepot and Cuddlepie was the first book I read which featured Australian environments and creatures. For the first time, I was reading a book with trees and flowers and animals I had seen! Characters I could point out in the gardens around me! I vividly recall seeing a dried out Banksia flower and screaming at my mother about the villainous Banksia Men…Okay, that one took a little while to recover from, but it taught me more about the native flora than any book since. Even as an adult, I still peer into every gumnut I find on the ground; just in case a gumnut baby might be hiding inside.
May Gibbs Was More Than Her Art
Seeing the 100th Anniversary tribute as part of Vivid has piqued my interest in this talented woman. Living on the North Shore of Sydney, I see frequent reminders of how loved she is; her studio, Nutcote, is maintained as a museum in Neutral Bay while the neighbouring suburb has a small corner piazza dedicated to her legacy. Our children's school reads The Adventures of Snugglepot and Cuddlepie as a class every year (usually in Year 2 or 3); our second child has only just finished reading it with his father last week. The gumnut babies were born from postcards she illustrated and donated to Red Cross for families to send during World War I. Gibbs shared a sense of great pride in doing her small part to alleviate the stress and sadness many felt during these devastating times.
What I didn't know was how much she contributed to Australian Society, especially as an independent woman. She was a regular artist for various newspapers and publications around Australia, including the suffragette publication The Common Cause. May Gibbs was Australia's first successful female political cartoonist. After growing up on her children's stories, adult-me was absolutely tickled to learn this!
Gibbs never married nor had children. She instead lived with her life-long friend Rene Eames and bequeathed the copyright from her gumnut babies and bush fairies to two charities we know today as Northcott and Cerebral Palsy Alliance. Even after death, Gibbs was a strong advocate for empowering advocacy groups and supporting social responsibility.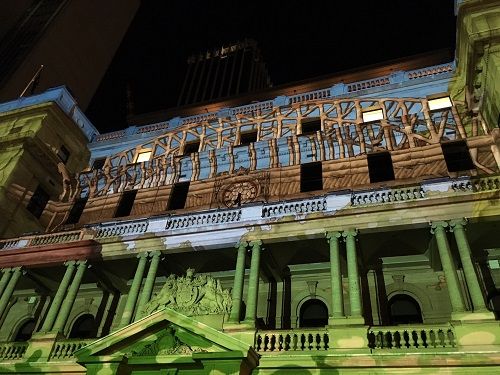 If you have the chance to see the Gumnut Babies tribute during Vivid Sydney, do it! It is also worthwhile visiting her studio at Nutcote in Sydney, including the gardenings she kept for inspiration.
And if you are unable to do either of these, you can still share in the beauty of her books. The 100th anniversary for Gumnut Babies is the best time to introduce you to the world of May Gibbs, and the imagination of Australian children.
Looking for more about Australian children's books? Check out Australian Children's Book Week: Awesome Possum Magic Coins, and Aussie Kids' Books.