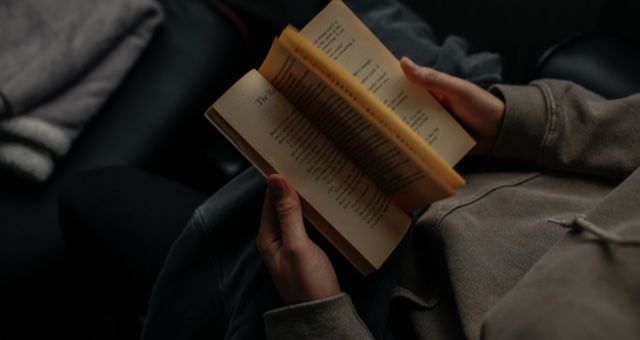 Opinion
Why I Insist On My Guilty Pleasure Novels
This content contains affiliate links. When you buy through these links, we may earn an affiliate commission.
Before two weeks of 2020 had elapsed, I had read five novels I consider "guilty pleasures." For me, this is an unusually high rate of guilty delights. After all, my work is primarily literature-focused. Thus, in addition to guilty pleasures, I'm also reading books you could class as: a) non-guilty pleasures, b) guilty non-pleasures, and c) non-guilty, non-pleasures.
C) is the worst.
Generally, I use my Twitter account (@arablit) to write about Arabic literature. But I'd enjoyed Martha Wells's Murderbot series so much, in the early days of our new decade, that I felt the need to spread the guilt around.
I was quickly corrected by friends and colleagues. They told me that all reading is good reading, and that I shouldn't feel "guilty" about any of it.
'New Year's Resolution' (for yesterday's @guardianreview pic.twitter.com/IwO1OPgymZ

— Tom Gauld (@tomgauld) January 12, 2020
And it's true. I don't actually feel guilty in the same sense I might about fibbing or overeating.
And I don't think I've passed along this feeling of "guilt." My 8-year-old read at least three times as many novels as I did in the first two weeks of 2020. He, unlike me, felt neither guilty nor innocent about any of them. His primary feeling was probably annoyed that we got him the first four books in the Keeper of the Lost Cities series, but not books five through eight.
This wasn't the first time I've been gently slapped down when relating my guilty-pleasure reads. I do understand the rationale. All books are equal, from the YA I read under cover of night to the thick Arabic novels I read by the glaring light of day. I'm not suggesting there's some hierarchy of literature, starting with the most difficult and ending with a saddle-stapled comic.
It's only that I have my work books and so I need my pleasure books, lest I lose my sense of what it means to love literature. Even if I'm enjoying the books I read for work, I need to consciously carve out space for books that serve absolutely no purpose other than to delight me. It's very important for keeping my book compass in working order.
One woman's guilty pleasure is another woman's…
Other people object to my "guilty pleasures" because they consider the novels on my list too serious. For me, a pleasure is "guilty" not because I consider the book frivolous…far from it! It's because I'm not being paid to read it, nor does it fall within my work/research purview. If I were to read all of Karl Ove Knausgård's My Struggle novels, that could be a guilty delight. (Although seems more like it would fall into the dreaded Category C.)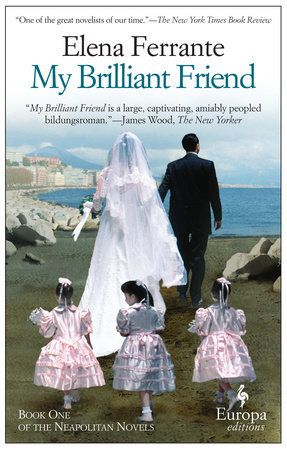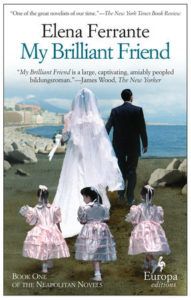 There are also books that blur the border. For me, Elena Ferrante's Neapolitan books straddled the line between sanctioned and guilty. Nobody was going to pay me to read them, and yet it seemed necessary to participate in this cultural phenomenon. (And yes, they were so good.)
Maybe, in a parallel universe, another MLQ's work focuses on science fiction and fantasy. Perhaps her guilty pleasures are all suburban realism and experimental poetry. Or perhaps she'd find my listing "all of Octavia Butler" on my GP list as ridiculous. Perhaps she'd roll her eyes to see I put the YA novel Dragon of Bethlehem on my "serious" list simply because it was written in Arabic.
But she can have her GP list, and I'll have mine.
Yes, Yes, I Love Non-Guilty Literature, Too
I've gone through periods of reading the dark, the experimental, and the difficult. There is a great joy to pressing on with a book and discovering that you've enjoyed it in a new way. Guilty pleasures can sometimes become repetitive, or obsessive, or can block one's appreciation of new types of literature. I do think it's important not to completely cast aside the rest of one's bookshelf for a life that's only dessert.
But The Guilt Is What Makes It Fun
I suppose I could simply call them "recreational reads." Or "hobbyist reading." Or "off-hours, off-books." But if I really thought ice cream was good for me, I'm afraid I wouldn't be able to enjoy it half as much.
Perhaps this is the fault of my Protestant all-work, no-play upbringing. But guilt by association is what makes me rush back to my place in a book, eager to find out what happens next. A guilty pleasure read is also wonderful because I can abandon ship on page two if I'm not having fun.
I'm not sure how I would feel if I didn't work with books for a living. Perhaps, if I were an accountant, I would have…guilty math pleasures? Who can say.
Five Recent Guilty Pleasure Favorites