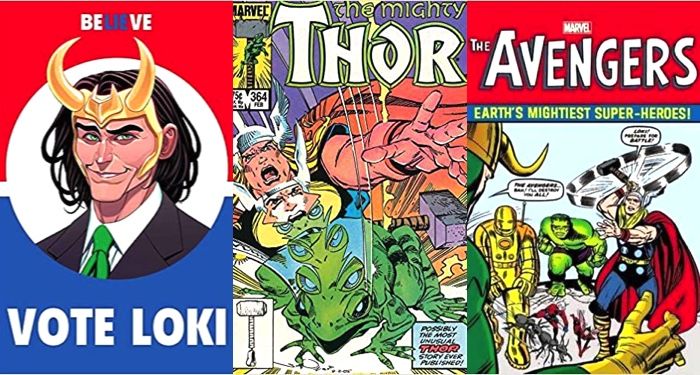 This content contains affiliate links. When you buy through these links, we may earn an affiliate commission.
This year, we've been obsessed with all things Marvel and the way they've embraced the television series format, putting out new content on Disney+ and fleshing out characters that we love (and in some cases, love to hate). The most recent marathon-worthy show was Loki, with Tom Hiddleston reprising his role as one of our favorite Marvel characters and sometimes-villain.
MCU Loki has been charming us since Thor, but comic book Loki has been causing mischief for a while. Loki made his Marvel debut as Thor's brother and rival the god of mischief back in 1962 in Journey into Mystery #85. When we last saw Loki in the Marvel movies in Avengers: End Game, Loki took the Tesseract and disappeared. While the Marvel movies thus far have started to show Loki's complexity, the television show really slams it home, giving viewers more information on the lore of Loki and all his moral ambiguity. If the show whet your appetite in all things Loki, check out this starter-guide to Loki comics in the Marvel Universe.
Note: Due to the a dearth of comics on this topic by authors of color and women, this list lacks diversity. If you know of any great Loki comics we might have missed, let us know!
Obsessed with Loki and Marvel as we are? Check out more Loki content here!