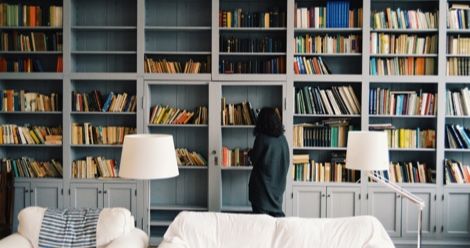 Humor
Your Definitive Guide to Categorizing Genres
Whenever we try to talk about sub-genres, whether old or emerging, Real Readers™ crawl out of the woodwork to tell us we're very wrong, and don't understand the Nuances of Literature. This is an especially strong tendency when it comes to the sub-genres of fantasy and science fiction (Hmm. Why, I wonder*). So while you debate the differences between low and high fantasy, or magic realism and urban fantasy, we'll be here with some rock-solid, foolproof guidelines.
Fantasy
Fantasy should be categorized two ways:

Worlds with dragons
Everything else

— Emily R. King (@Emily_R_King) January 27, 2019
Romance
The romance is forbidden and off-limits
Everything else
Historical Fiction
This ONE man from the evil side was actually really nice

Everything else
Science Fiction
Major confusion because someone meddled with time and space across multiple parallel universes
Everything else
Graphic Novels
Fridging
Everything else
Memoirs and Biographies
My male pain was more important than systemic oppression
Everything else
Young Adult
Has a protagonist holding their breath without even knowing it
Everything else
Mythology
A male god sets off a chain of tragic events; women are blamed
Everything else
Mysteries and Thrillers
The narrator did it
Everything else
Horror
White person does something they shouldn't have to set things off
Everything else
Literary Fiction
These childhood memories will always haunt my existence
Everything else
There you go; you're welcome. The definitive, most no-nonsense way ever of categorizing your genres.
*It's misogyny. It's almost always misogyny.