Horror
Halloween Reading: Definitive Guide to Recent Horror Books
This content contains affiliate links. When you buy through these links, we may earn an affiliate commission.
October is Halloween season, which means only reading books ranging from spooky to downright terrifying. Everyone has their own preference when it comes to horror reads—some prefer a classic haunted house story while for others, twisted and grotesque do it. So I have chosen the best recent books which fit into the most popular tropes list. Spoiler: most of them have ghosts in one form or another 😉
Haunted Houses
There are generic haunted house stories and then there are the best kind which use that trope as a facade to express critical ideas like repression of women (The Turn of the Screw, The Haunting of Hill House) or the legacy of slavery (Beloved). I prefer the latter, so here are the best new books that deliver more than a classic haunted house story: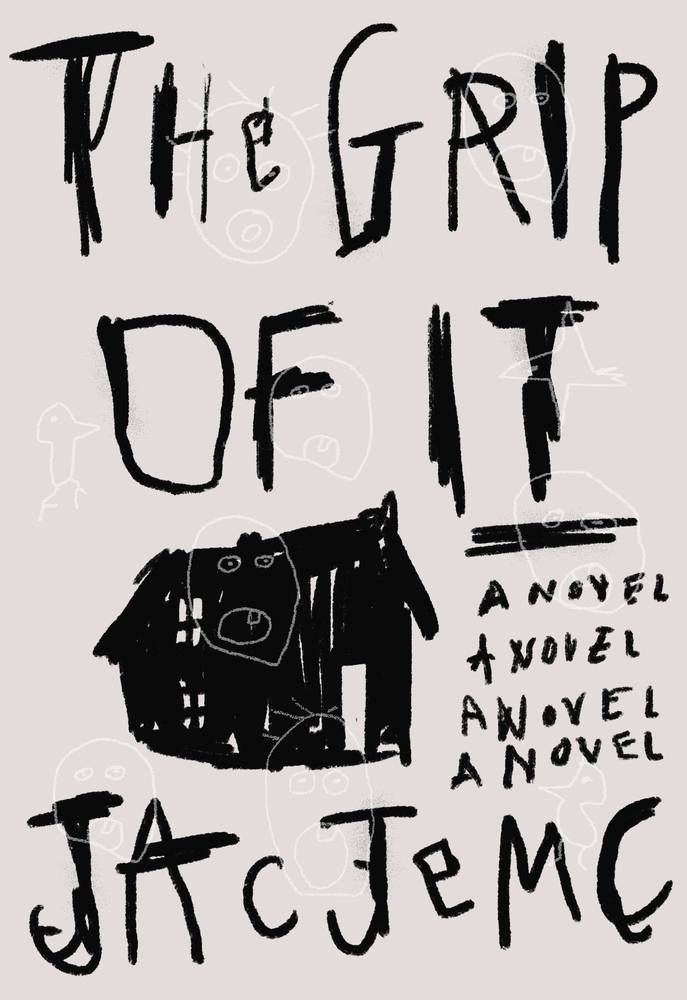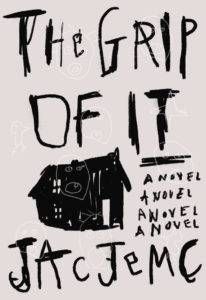 The Grip of It by Jac Jemc A young couple, Julie and James, decide to leave city life for a remote Victorian house in suburbia. This move is prompted by James's penchant for gambling and his general inability to keep his impulses in check. While the couple is eager to start afresh, the house has other plans. This moldering house hums, contracts, and expands leading to claustrophobia and perplexity. Is the house really malevolent or are Julie and James giving into paranoia and a deepening mistrust of the other? The real achievement of this book is how it is seriously creepy and at the same time a psychologically astute story about relationships. Told from alternating point of views, we get to know the changing dynamics of a marriage which used to be rock solid. Oozing with chilling horror and unsettling dread, The Grip of It is a clever page-turner.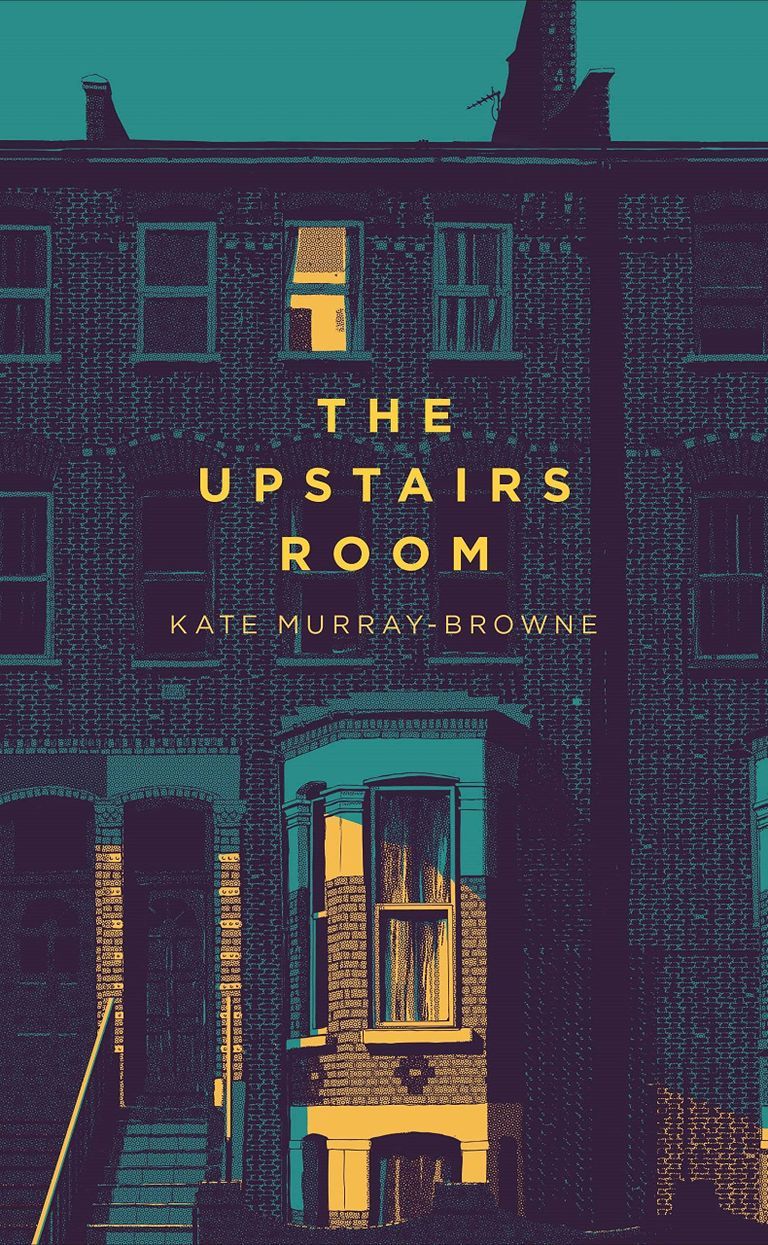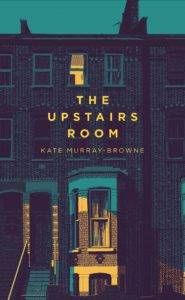 The Upstairs Room by Kate Murray-Browne This debut novel is a compulsive page-turner. While it starts out as a haunted house story, it quickly becomes a piercing, insightful story about ambitions and reality, told with a distinct female gaze. Eleanor and Richard recently stretched themselves to the limit to buy their dream home, a four-bedroom Victorian townhouse in East London. However, right from the beginning, Eleanor can't shake off the feeling that something is eerie about the house. Her fears are confirmed when she finds Emily written hundreds of times on the walls of the upstairs room and hear appalling rumors about the previous owners. Pretty soon, Eleanor's health starts deteriorating and her daughter starts acting erraticly. The Upstairs Room is a thought provoking story about the choices and compromises that women have to make in different stages of life. While it is not outright scary, The Upstairs Room cleverly subverts horror tropes to deliver a contemporary story about our times.
British Horror
There is something about the bleak, perpetually rainy weather of Britain and the Welsh and Scottish wilderness that lends itself admirably to horror. Here are the best of the lot.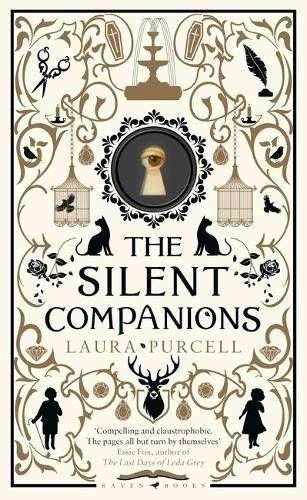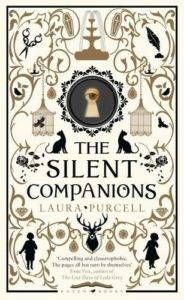 The Silent Companions by Laura Purcell One of the most well-written horror stories I've read this year, The Silent Companions is proper Gothic fare. Set in Victorian England, the book begins with Elsie who is recovering after a terrible fire but refuses to divulge the details of the events that led her here. Under the guidance of Dr Shepherd, a well-meaning psychologist at St. Joseph, we unravel Elsie's past. It all began when newly-widowed Elsie is sent to see out her pregnancy at her late husband's crumbling country estate, The Bridge. This dilapidated mansion has a murky history and is infamous for being cursed. After Elsie unlocks a secret, forbidden room she starts hearing a strange hiss around the house and it is pretty clear from then on wards that something malevolent is at work. A spooky mansion, eerie wooden figures who move and follow you around with their eyes, demented paintings, mysterious gypsy children—this book has all the tropes of a classic Victorian horror. However, what is commendable is how Purcell is able to weave all these elements in a story that is layered and psychologically complex till the very end.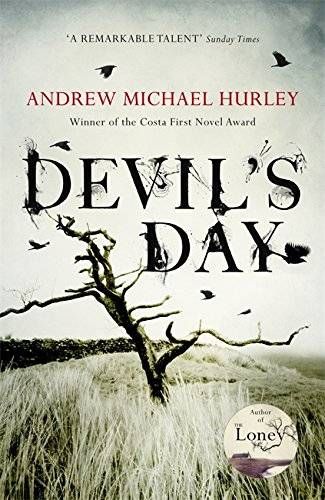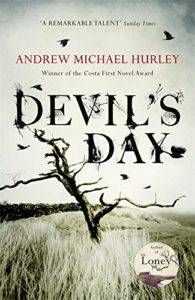 Devil's Day by Andrew Michael Hurley I loved Hurley's Costa-winning debut The Loney, so I was pretty excited about this book. Like its predecessor, Devil's Day is also a gothic tale, this time set in Lancashire Moors. John, a recently married man, has returned to The Endlands to bury his grandfather, The Gaffer. Stylistically,this book shares a lot with The Loney. It's just as atmospheric,with lush descriptions of the topography of Lancashire. The narration alternates between flashbacks and the present as John starts telling his son about the memories and history of his birthplace. What Wuthering Heights did with Yorkshire moors, Devil's Day does with Lancashire moors. The writing is evocative and the bleak atmosphere is just as much part of the story as the characters. Hurley combines an insidious, otherworldly story with folklore and mythology.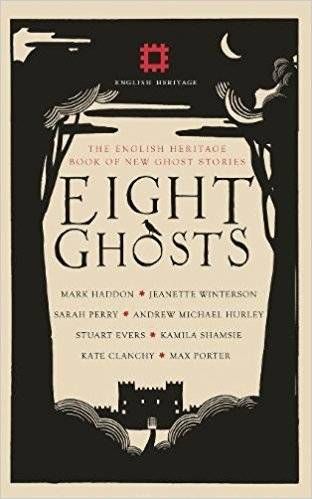 Eight Ghosts: The English Heritage Book of New Ghost Stories English Heritage invited eight award-winning British writers to visit historic sites under their care, including palaces and castles, and create original fiction based on their experience. These writers includes some of my favorites like Kamila Shamsie, Sarah Perry, Max Porter, and Jeanette Winterson. With stories ranging from tales of psychological terror to that of exorcism, this book offers plenty of scares with a lot of variation. This fancy book will also make for the perfect pre-Halloween present to a friend.
Creepy Dolls
Such Small Hands by Andrés Barba This slim novella packs a visceral punch. Combining a macabre story inspired by real life events (watch out for that ending!) with a disturbing tale of loneliness and belonging, Such Small Hands gives a terrifying spin to the creepy doll trope. Translated lucidly by Lisa Dillman from Spanish, the story is simple, with echoes of folklore. Marina is the sole survivor of an accident that instantly kills her father and later on, her mother at the hospital. She has rote-learned these lines and recites them in flat affect. As part of grief counseling, she is given a life-like doll as a companion after her release from the hospital which she also names Marina. She is placed in an orphanage where she is intensely scrutinized by other little girls who are wary of her otherness. The other girls are narrated in a Greek chorus style that adds to the eerie detachment of the prose. This is a spine-chilling story perfect for Halloween reading and the gorgeous (albeit creepy!) UK hardcover edition makes it a fabulous gift book.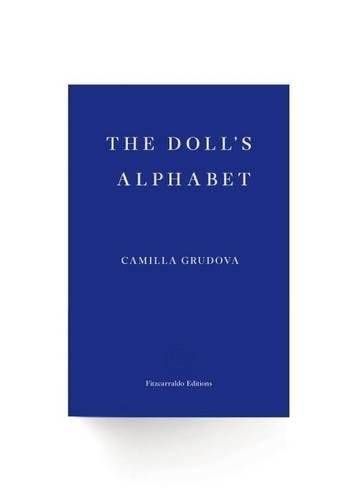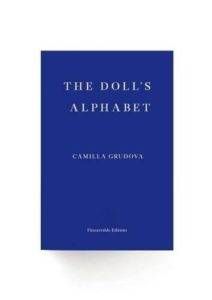 The Doll's Alphabet by Camilla Grudova
This one's for fans of Margaret Atwood, Angela Carter, and David Lynch. This short story collection is subversive, boldly inventive, and surreal. Most of the stories read like dystopian nightmares or twisted fairy-tales. From women who can use sewing machines to un-stitch themselves and break the shackles of their bodies to grotesque babies and corpse of an old dwarf woman, this book is freakishly fascinating. All the stories share recurring motifs: dolls, sewing machines, factories, and mermaids—which are cleverly tied together in the plot. While some of the stories stand as feminist allegories, others are haunting in their own right. This is one book that you will be thinking about long after you have finished it.
Feminist Horror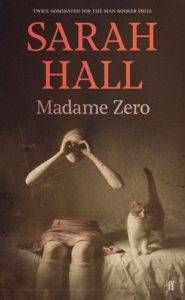 Madame Zero by Sarah Hall The new short story collections from the writer twice-nominate for the Man Booker is strangely captivating and versatile. A half-feral kid rescued from a commune, a married woman who turns into a fox, and a woman who surrenders to her deepest, darkest desires to save her marriage; her characters are all kinds of strange. Hall blends magical realism, science fiction, and feminist allegories with precise clarity. The stories in this collection explore womanhood, our primal nature and motherhood from a piercing lens. Madame Zero is quietly eerie, sensuous and one of the most impressive novels of this year.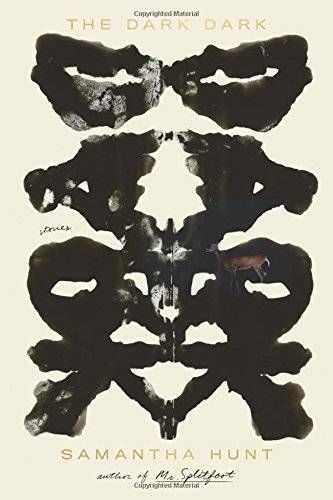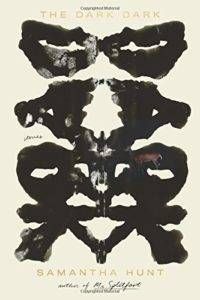 The Dark Dark: Stories by Samantha Hunt
Another imaginative story collection from a highly acclaimed writer, The Dark Dark combines beguiling tales of women either trying to regain a sense of themselves or on the verge on becoming something else. Ingenious and spooky, this book interrogates mortality, marriage, motherhood and domesticity with a feminist view. Relying mostly on magical realism, Hunt fashions elaborate narratives for the women in her book. Unapologetically eccentric, the stories in these collections start off as quotidian domestic tales, only to quickly veer off course and become something subversive and weird. Fans of David Lynch will relish this twisted and surreal book.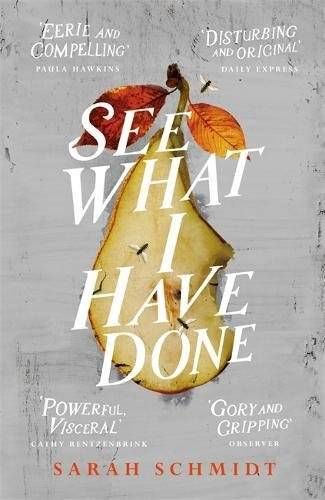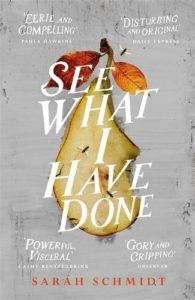 See What I Have Done by Sarah Schmidt
Lizzie Borden took an ax And gave her mother forty whacks When she saw what she had done, She gave her father forty-one.
Isn't it weird how the gory details of a real life murder were made commonplace by a skipping rope rhyme? Just after 11 a.m. on 4th August 1892, the bodies of Andrew and Abby Borden are discovered. He's found on the sitting room sofa, she upstairs on the bedroom floor, both murdered with an axe. Lizzie was tried and acquitted of the murders, but did she really do it? And why? Told from shifting perspectives, this book is a lurid and murky re-imagining of the infamous incident. Meticulously researched by Schmidt, this book does not try to present wild conjectures about a crime that pop culture is obsessed with, but goes deeper into looking at the events that might have brought on this violent end. Schmidt shines light on how stifling it was to be a woman in the 19th century and the shackles of domesticity that Lizzie and her sister were bound in. I loved that this book was not conveniently salacious, but instead reveals a visceral and emotionally intense story about a dysfunctional family. Dark and foreboding, this story will make your skin crawl.
Spine-Chilling Horror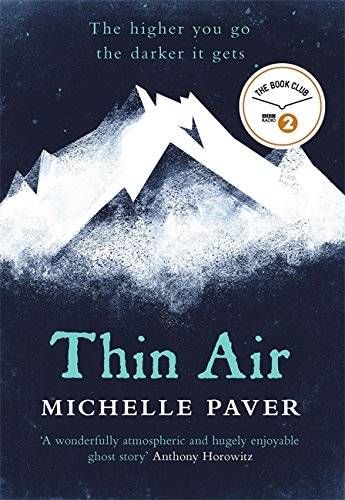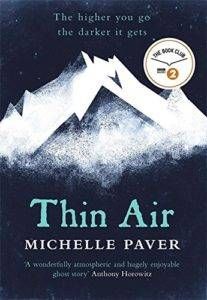 Thin Air by Michelle Paver Paver delivers claustrophobic chills in heaps in this ghost story. In 1935, five Englishmen attempt to scale Kangchenjunga, the Himalayan mountain more deadly than Everest. The seething tension between some men, fueled by their personal history, add an interesting dimension to the horror story. Along the way, the wilderness is haunting and appears to be possessed by demons, something ignored initially by the Englishmen. As they battle with altitude sickness and extreme loneliness, their mind starts to play tricks on them. With a well-executed plot and atmospheric writing, this ghost story is a spine-chilling novel about human endeavor.
The White Road by Sarah Lotz Sarah Lotz is one of my absolute favourite contemporary horror writers, so I had to include her latest eerie thriller. This story is also about a mountain expedition, this time the formidable Mt Everest. Simon is an adrenaline junkie who, along with his friend Thierry, runs a site featuring ludicrous listicles and accounts of reckless adventures that he has had. On one of these trips, he goes to the treacherous Welsh cave called Cwm Pot to film the bodies of the guys who died there a couple of years back. This trip gets more sinister with time as they manage to find the corpses (who Simon films), and his deranged guide ends up dying under mysterious circumstances with Simon barely managing to escape alive. But has he brought back a presence with him? After the success of this video, Thierry convinces Simon to climb Mount Everest and film the bodies of the dead who died en route to the summit. Needless to say, soon things start to go awry. The piercing chill of Everest is described in evocative detail and the whole book will keep you guessing if there really is a lurking paranormal presence or whether Simon's mind is unraveling. This is easily one of the most gripping and hypnotic horror novels of the year.
Supernatural Chills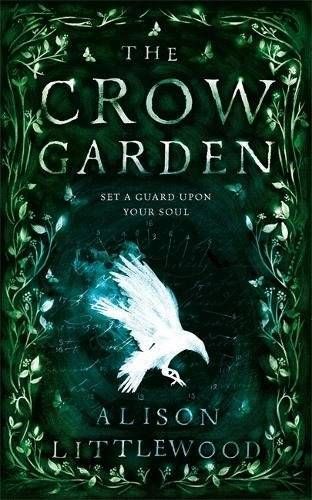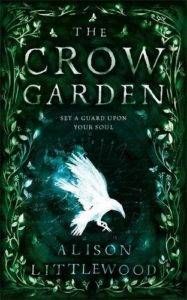 The Crow Garden by Alison Littlewood This deliciously atmospheric psychological thriller book evokes Victorian England in vivid detail and is set in the perfect gothic location: a lunatic asylum. Haunted by his father's suicide, Nathaniel Kerner walks away from the highly prestigious life of a consultant to become a mad-doctor. He takes up a position at Crakethorne Asylum, but the proprietor is more interested in phrenology and his growing collection of skulls than the patients' minds. Nathaniel's only interesting case is Mrs Victoria Adelina "Vita" Harleston: her husband accuses her of hysteria and delusions, but she accuses him of hiding secrets far more terrible. The Crow Garden harks back to a time when mental illness was very misunderstood and hypnotists and séances were common. This literary supernatural story will appeal to fans of Susan Hill and Wilkie Collins.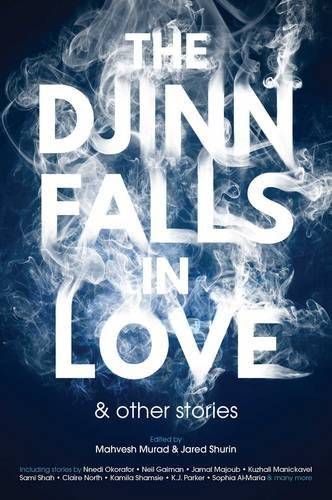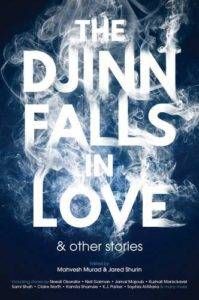 The Djinn Falls in Love and Other Stories, edited by Mahvesh Murad and Jared Shurin
This short story collection consists of daring, eclectic, and immersive stories from all around the world. The concept of Djinn is ubiquitous but this otherworldly, malevolent being is interpreted differently in cultures and religions worldwide, as showcased by the diverse panel of contributors. These include popular writers like Neil Gaiman, Kamila Shamsie, Claire North, and James Smythe along with lesser known writers like Usman Malik and Amal El-Mohtar. It is fascinating to read stories about the kinds of djinn—religious/deviant, good/evil—viewed from different lenses. While most of the stories are more fantastical in tone than straight-up horror, Sami Shah's REAP is spine-chilling! REAP is about a group in the New Mexico desert that operates a drone in Pakistan and during surveillance, witness a little girl doing inexplicable, inhuman things. This story not only downright horrifying but also gives subtle but powerful political commentary on warfare and the callousness of tracking and killing civilians. This brilliant book is rich in scope and should be read by all fans of mythology and fantasy.