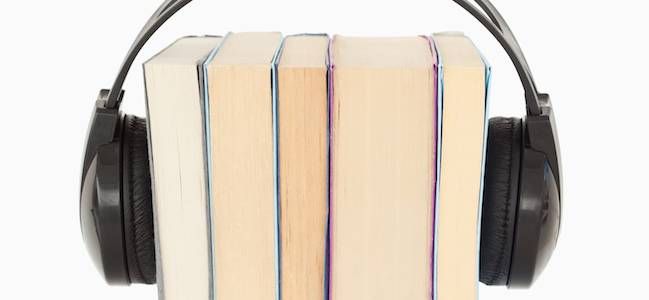 Audiobooks
A Guide to Maximizing Your Audiobook Time
This content contains affiliate links. When you buy through these links, we may earn an affiliate commission.
When we have too many books and too little time many of us turn to audiobooks to keep our read on while our hands and eyes are otherwise occupied. But let's face it, our bookish desires are bottomless. We need to have a few cards up our sleeves to squeeze every second of listening time out of the day.
Here are a few tips from my catalog of time-stretching techniques.
Choose books for rambling minds. I'm going to cop to my biggest audiobook distraction: food fantasies and meal planning. This is why I avoid listening on an empty stomach. If you were born a rambling mind, don't be so quick to give up on audiobooks. Try humor. Comedy has the sort of audience awareness and built-in hooks designed to herd a straying brain. My magic word to banish wanderlust comes courtesy of Tina Fey: Bossypants. (I might also nab The Omnivore's Dilemma: A Natural History of Four Meals by Michael Pollen to cure my particular brand of distraction.)
Bookload (more satisfying than carbloading?). Winter is coming so channel your inner squirrel. You don't want to be caught bookless in a WiFi-barren zone. Keep two books downloaded and ready to go if you have room on your devices or regularly update that list of TBR audiobooks to avoid awkward floundering when morning arrives and you have to download a new book before running out the door. You don't want to wind up telling the boss you were late because you couldn't decide on a book. Or, worse, listening to the shrieks of morning radio.
Vet your narrator. Speaking of shrieks, know your narrator. If you go through enough audiobooks, you're sure to discover that "voice talent" is an umbrella term. If you have to rewind to the beginning of your book because you spent the length of the first chapter wondering whether the narrator was drunk or trolling everyone during the recording, return it and get the eBook or physical copy instead. Move on before it's too late! You can't go wrong with Nigel Planer reading Pyramids by Terry Pratchett.
Carry headphones. Headphones are especially priceless if you share an office or space with someone but not their ear worms. Tune out that experimental jazz opera or escape the moist-breathed, too-close world of buses and Starbucks lines. Fire up the Scribd or Audible, plug in, and tick another book off the list with little more than a smart phone and some ear buds.
Sew pockets onto all of your clothes. This is a silly tip, but portability is at its heart. My laundry piles and dish towers would crowd me out if not for audiobooks. While I've employed every method to keep my phone on my person as I scramble up and downstairs, to and from the laundry room, or from room to room, nothing beats a pocket. You can even use your jogging gear, but let's agree to steer clear of fanny packs. Agatha Christie said the best time for planning a book is while you're washing the dishes; I say read a couple of Poirots over a Palmolive.
Short stories for abbreviated reading. Interrupted often at work? Suffering from a short commute? Try short stories. Listening to a short work instead of a novel or epic might be less aggravating when your listening time comes in small portions. And hey look here's a list you can start with. Like magic. Or you may prefer to listen to your favorite book-related podcast, like All the Books, delivered in thirty-minute episodes.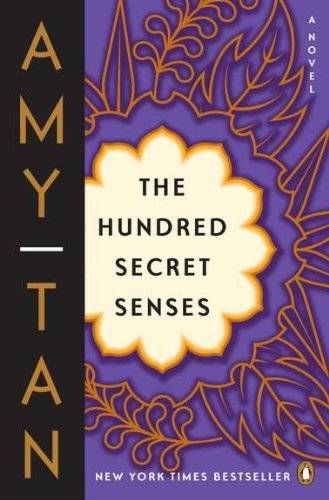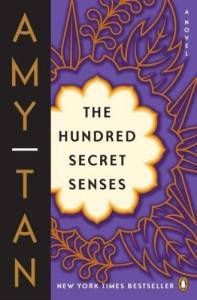 Wildcard: bedtime stories for adults. So I have this new trick. It's not perfect, but it's a bit like meditation for bookworms so I'll allow for a margin of error. After a long day of reading, I treat myself to an audiobook bedtime story. I must say, being read to sleep never gets old. A few words of warning. Choose your bedtime story wisely. I love horror too, but you might want to read outside the genre if your subconscious is suggestible. My second disclaimer is that the book will keep running while the drool flows. Note your place before your head hits the pillow. I suggest an old favorite, The Hundred Secret Senses by Amy Tan, taken with a warm glass of milk and bourbon.
How do you squeeze in audiobook time?