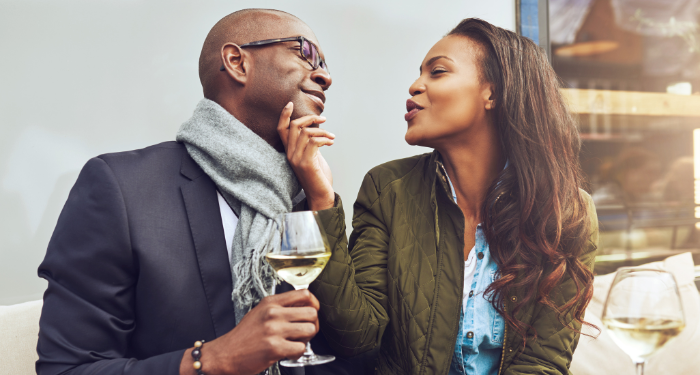 This content contains affiliate links. When you buy through these links, we may earn an affiliate commission.
What's your favorite personality-based trope in romance novels? There's always a good, old fashioned Opposites Attract, or its weird younger cousin, Sweaterboy/Absolute Disaster. Great dynamics that allow authors to play around in their romance sandboxes in the best of ways. But the one I can't help but come back to over and over is that delightful favorite, Grumpy/Sunshine romance books.
Grumpy/Sunshine is a longstanding dynamic in romance novels. For decades, we've been drawn to romances that involve a stern, staid, or legitimately grumpy protagonist and the sunshine person they've found themselves falling for. In many circles, including the ones who decided to throw a "reverse" in front of a gender-neutral term, the grumpy one is usually the man and the sunshine one is usually the woman. This, of course, leaves out not only the opportunity to have a great grumpy woman and her sunshine male love interest, but any other kind of relationship besides a heteronormative one.
Many of the books I've listed here fall under the most common Grumpy/Sunshine archetype, in which — if the protagonists are a man and a woman — he is the grumpy one and she is the one with a more sunny disposition. But I've tried to also gather some that go against the grain, while still offering up the usual opposing dynamic. And of course, there is a range of grumpy and sunshine, and some of these folks are grumpier and happier than others. But for the most part, you'll be able to enjoy all the grumpy grumps and sunshine kids (of any age) your heart desires.
---
One of the interesting things about a character clash like Grumpy/Sunshine is that a lot of the times, one or the other reads (to me at least) as some form of neurospicy. Sometimes it's the "grumpy" one who likes things how they like them, takes some things more seriously than others, and is direct in all things. In their mind, they're not particularly grumpy, but they seem like it when you place them against someone like their sunshine counterpart. Sometimes it's the sunshine one, who, whether they say it or not, probably has ADHD. It's not a requirement for a sunshine-y person, even if they're a total mess, but I won't lie and say I didn't latch onto some of those types in the path to self-diagnosis.
Either way. Grumpy and sunshine are a spectrum, but hopefully the characters in these Grumpy/Sunshine romance books will show you what the range of those personalities look like when thrown together in romance.
You might also like the Best Grumpy/Sunshine Manhwa or these books like The Love Hypothesis.