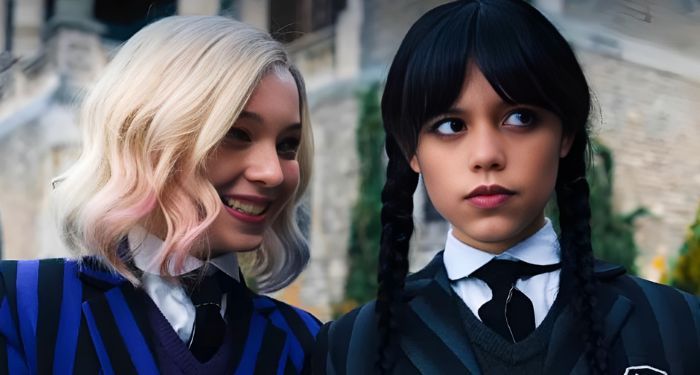 Lists
Grumpy / Sunshine Duo Books for Fans of Wednesday and Enid
This content contains affiliate links. When you buy through these links, we may earn an affiliate commission.
The grumpy / sunshine trope is nothing new, but watching Wednesday and Enid becoming the best and unlikeliest of friends in the new Netflix show reminded me of just how much I love that dynamic whether in friendships or romances. There's just something about a hardened, stoic character being soft for that one overly optimistic person in their life, and that soft character showing their hard edges in return, that makes me go all warm and fuzzy inside. And fortunately there is no shortage of grumpy / sunshine duo books that feature exactly that.
Most of us can only aspire to be as self-assured and independent as Wednesday, who said, "Sometimes I act like I don't care if people like me. Deep down, I secretly enjoy it." Iconic. But even Wednesday eventually learns that having friends–and family–to support you can only make you stronger. And whether that's taking an arrow for Xavier or trusting Enid to take on the Hyde, Wednesday proves that caring doesn't have to take away from your stoic, goth aesthetic. These ten grumpy / sunshine duo books may not be Wednesday and Enid, but maybe they'll at least tide you over until (fingers crossed) season two.
---
Here's some more recommended reading for Wednesday fans: