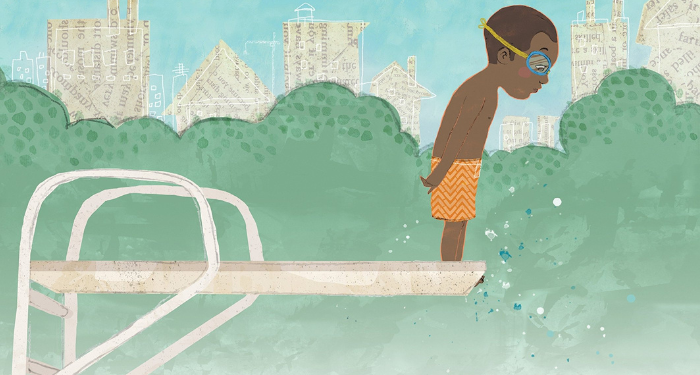 Children's
8 Picture Books To Teach Growth Mindset
This content contains affiliate links. When you buy through these links, we may earn an affiliate commission.
"Growth mindset" is a buzzword that's been thrown around a lot. But what does it really mean? Simply put, it means that you believe your abilities aren't fixed, and can be improved with time and practice. Someone with a "fixed" mindset believes that our skills are innate, and if we don't already have them, we probably aren't going to be able to develop them. Is one mindset better than another? All I can see is one mindset allows more room for improvement and hope, and I'm always team hope!
Growing up, I had a combination of both mindsets. I had a fixed mindset when I realised I had no natural inclination towards sports, and assumed I was destined to suck at them forever. Newsflash: I still do. But in the past few years, I've allowed myself to enjoy activities involving movement. While I might still not win the race, I no longer hold myself back from participating. My growth mindset found its way in activities I loved and received initial praise for. Every time someone praised me for my ability to use words and paints, remember random facts, or make someone smile, it made me want to get better at each of those things.
Having a fixed mindset made me avoid trying out any new athletic avenues for years. On the other hand, having a growth mindset led me to building a life around things that bring me joy. I wish someone had told me sooner than I can still learn and get slightly better at things I'm not good at. And even if I don't get better, I wish I knew that it's okay to be bad at something and do it anyway. So here's a list of books that helps teach kids just that. I hope you know it sooner and it opens you up to a world of trying, failing, and hoping.
For more awesome picture book recs, check out 11 of The Best Picture Books For Social Emotional Learning and our picture book archives.