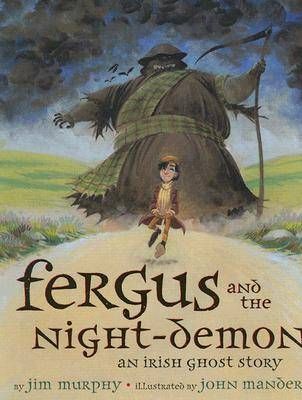 In Growing Up With …, Jenn features picture books, middle reader, and teen books linked together by concept or theme.
____________________________
Does everyone go through a Celtic phase, or was that just me? I do believe that Lloyd Alexander is to blame for starting it (more on that below), and then it just spiraled out of control from there. I emptied the library, got confused about Spain vs. Iberia (which is where the Celts are originally from), went through a brief period of time in which I tried to convince people that flamenco was practically the same thing as stepdancing despite all evidence to the contrary, and read everything Morgan Llewellyn and Patricia Kennealy (Celts in spaaaaaaaaace!) ever wrote.
But can you really blame me? With goddesses like the Morrigan, heroes like Cuchulainn, villains like Arawn, and creatures like banshees and selkies, there's a lot to get obsessed with. Here are a few to get you started; but reader beware, once you start you may not be able to stop!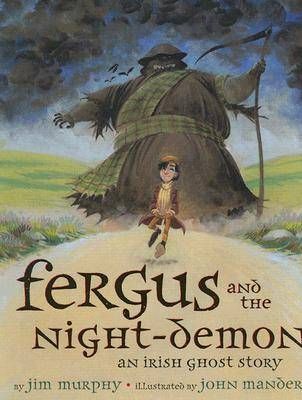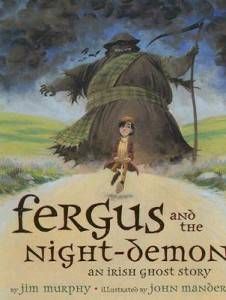 Fergus and the Night-Demon, written by Jim Murphy, illustrated by John Manders
Ostensible Age Range: 6 – 9
One thing's for sure: the Irish don't mess around. This lazy boy doesn't get the Tom Sawyer treatment — he goes straight to demons and death! Fergus doesn't much like to help out with his chores, despite his mother's pleas and warnings, and one night a terrible demon takes notice. Luckily Fergus is quick-witted and blessed with blarney, and gets himself out of a serious pickle in time-honored tradition. It takes some talent to make grave-digging funny for kids, but somehow Murphy and Manders manage it. Lesson: don't be too lazy, but also? You can talk your way out of just about anything.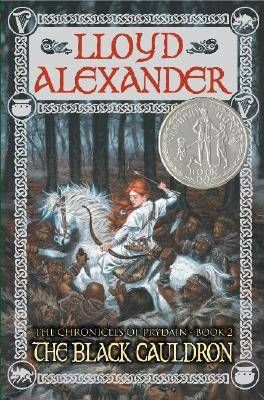 The Black Cauldron, Lloyd Alexander
Ostensible Age Range: 8 – 12
As I mentioned, this was probably the start of my Celtic obsession. The Chronicles of Prydain as a series are absolutely not to be missed. A hero who keeps pigs! A fiery heroine, and Gurgi the furry who-knows-what-he-is sidekick! And this book will always be my favorite, because: Welsh zombies. (This may also have been the start of my zombie fandom.) Mordor ain't got nothing on Annuvin, and this book packs the kind of epic action and brilliant characters that Tolkien fans know and love into about 200 pages.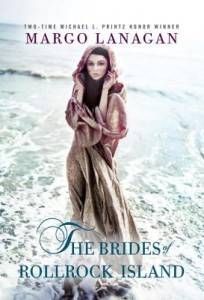 The Brides of Rollrock Island, Margo Lanagan
Ostensible Age Range: 14 and up
On the nonspecifically-Celtic Rollrock Island (Irish? Scottish? Manx? your guess might be better than mine), the men all have selkies for wives thanks to the witch Miskaella. But if you know your selkie legends at all, you know that these ladies yearn to go back to the sea. What is fair, and what is right, in love? What is love really made out of? How did Miskaella get so witchy anyway? And will real women ever return to Rollrock? Lanagan, who gave us Tender Morsels, has a knack for bringing out both the cruelest and most beautiful bits of fairytales in her retellings. Subtler than Tender Morsels but just as insightful, The Brides of Rollrock Island will make you look at the sea and at love in new ways.