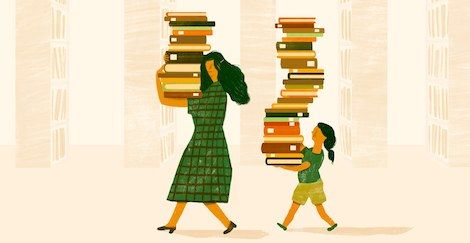 Growing Up In The Library: Critical Linking, October 11, 2018
Sponsored by The Rule of One, the first read in an epic series by real-life sisters Ashley Saunders and Leslie Saunders..
---
It wasn't that time stopped in the library. It was as if it were captured here, collected here, and in all libraries—and not only my time, my life, but all human time as well. In the library, time is dammed up—not just stopped but saved. The library is a gathering pool of narratives and of the people who come to find them. It is where we can glimpse immortality; in the library, we can live forever.
A lovely piece about the power of the library.
____________________
After he published his surreal epic, "The Underground Railroad," in the summer of 2016, Colson Whitehead was set to write a crime novel set in Harlem. But he couldn't stop thinking about a story that haunted him, about the abuses — beatings, torture, neglect, suspicious deaths — that took place at the Arthur G. Dozier School for Boys, a reform school in the Florida panhandle that operated for more than a century.
So instead, Mr. Whitehead decided to explore the school's dark history in his new novel, "The Nickel Boys," which Doubleday will publish next summer.
New Colson Whitehead next year!
Indigo Books and Music has made its long-awaited U.S. debut with a 30,000-sq.-ft. store at The Mall at Short Hills, Short Hills, N.J. The space is designed around Indigo's "cultural department store" for booklovers concept which combines typical book store categories such as books, magazines and stationery with such non-traditional ones as toys, home décor, wellness and other lifestyle products. It will also offer in-store events for kids and adults. (An in-store café is due is still under construction.)
It's a chain, but it's a really nice chain. I hope it continues to expand.