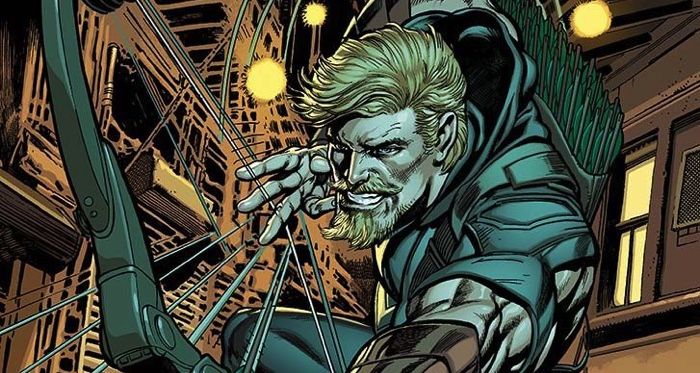 This content contains affiliate links. When you buy through these links, we may earn an affiliate commission.
This year marks the 80th anniversary of the debut of Green Arrow, one of my all-time favorite superheroes. We've already talked about who, exactly, the Emerald Archer is, as well as his various family members. Now let's talk about where to find the best stories about him.
[Note: Despite having been around for nearly a century, Green Arrow and his supporting cast have overwhelmingly been written and drawn almost exclusively by white men. While that's maybe not a surprise for the first few decades of the character's existence, by 2021 there's no excuse. Do better, DC.]
---
Ollie doesn't have his own book in Infinite Frontier, but he'll be leading the Justice League starting with issue #59, out this March, as well as appearing in the upcoming Checkmate series. I look forward to him shouting at his teammates constantly like the crank that he is, and am crossing my fingers that he'll soon have another solo book that I can add to this list!