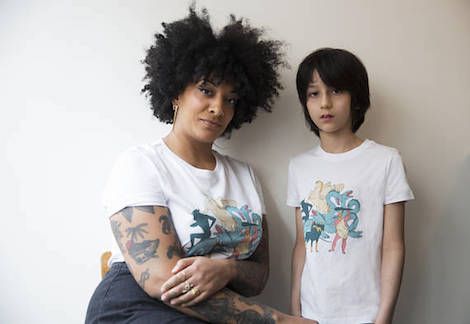 Inspired By Homer: 20 Pieces Of Greek Mythology Art And Swag
This content contains affiliate links. When you buy through these links, we may earn an affiliate commission.
With Madeline Miller's new book Circe and that EXCELLENT translation of The Odyssey by Emily Wilson, I think we can all agree that Homer is having a moment again in literature. (But when you've lasted this long, I don't think "moment" is the right word anymore.) If you love the Homeric myths as much as I do, there's plenty of ways to show it—on your walls and in your swag. When it comes to Greek mythology art, there's a lot out there. (Like this $3,500 sketch of Circe from Salvador-freakin-Dali himself.)
Put your wallets away (or don't) and enjoy this Greek mythology art and swag.
Greek mythology art and prints
"Everything is more beautiful because we are doomed." Right in the heartspace. Print by Cover to Cover Creative.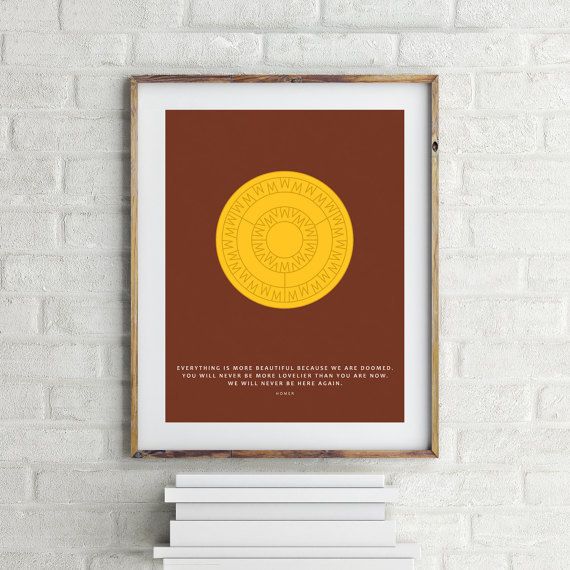 An Iliad inspired print from AnaGenessis.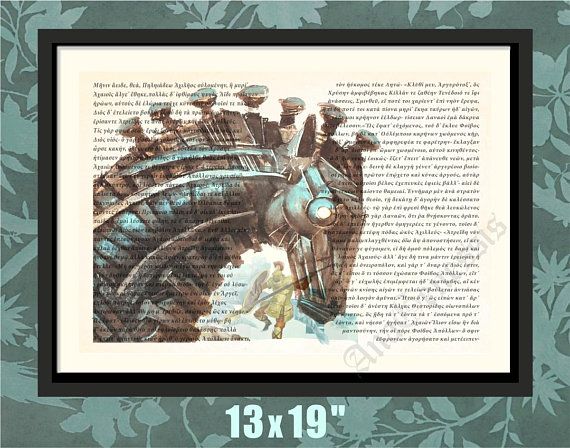 "Beauty! Terrible beauty!" quote print from The Iliad. (From moikka design studio)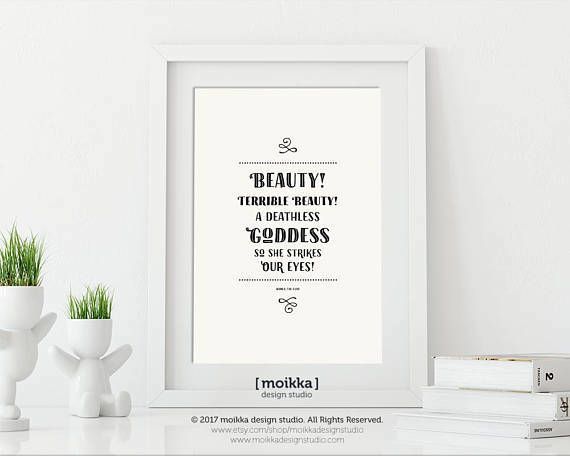 Ancient Shades' beautiful world map as it would have been known in the time of The Iliad.
Awwww. (The Odyssey print from Louisiana Prints)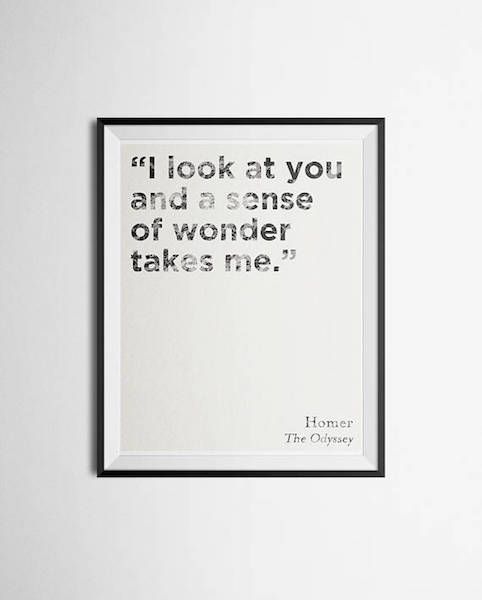 "Sing, O Muse" print, from RNDMS on Etsy.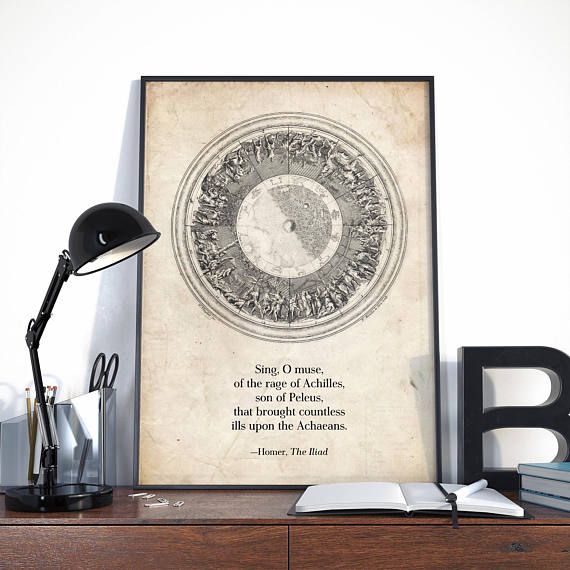 Another print from AnaGenessis, this time from The Odyssey.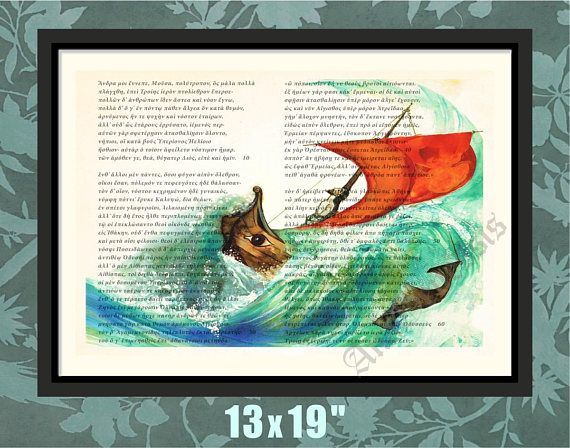 Greek mythology swag and fashion
Get your write on with one of the best. The Iliad journal from Burke Seven Vintage.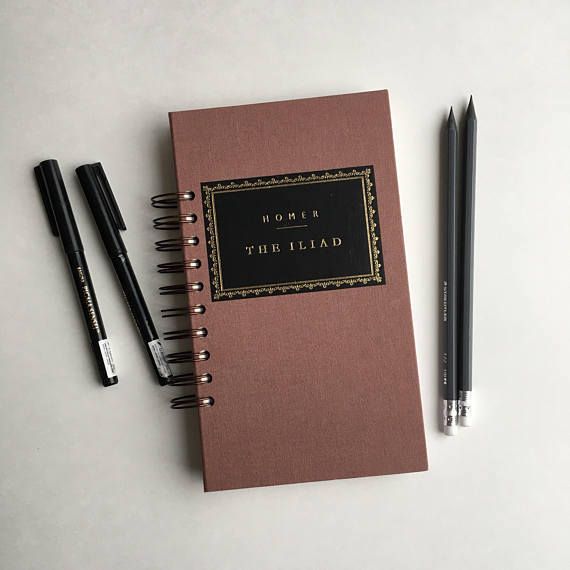 Ahhh. I almost didn't include these because I wanted them for myself. Earrings with lines from The Iliad, by Jezebel Charms (check out the rest of her amazing jewelry, too).
Get all of your Homer in one. (Homeric shirt from UNSEVEN)
*praise hands* (from Francesca Burke)
"Never attempt to thwart my fury." Perfect for taking-no-shit days. (From Elusive Catfishery)
A beautiful Circe necklace, from Valley Girl Designs.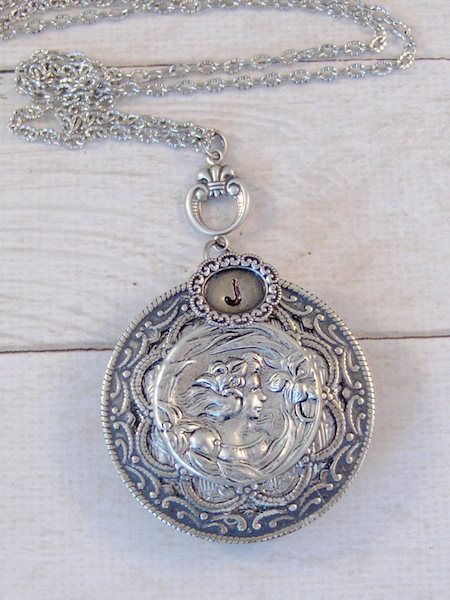 We're all in love with this purse inspired by Homer, right? (From Book Purses)
"Sing, O Muse" earrings. Absolute perfection from Daybreak Charm School.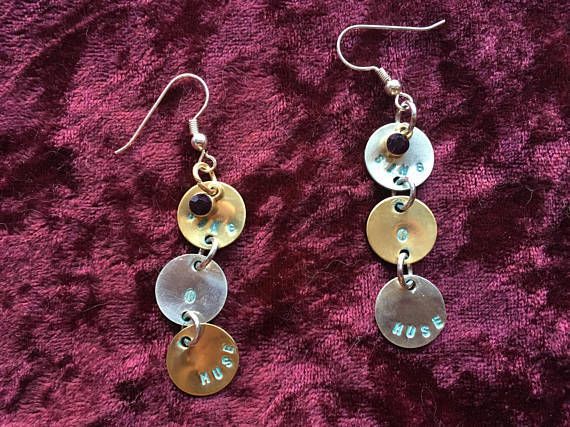 Wear your love of Homer right on your chest. (From The Strange Company)
"Patroclus" morse code bracelet, ya'll I'm crying. (And, maybe get one for your Achilles. From Amelia Morse)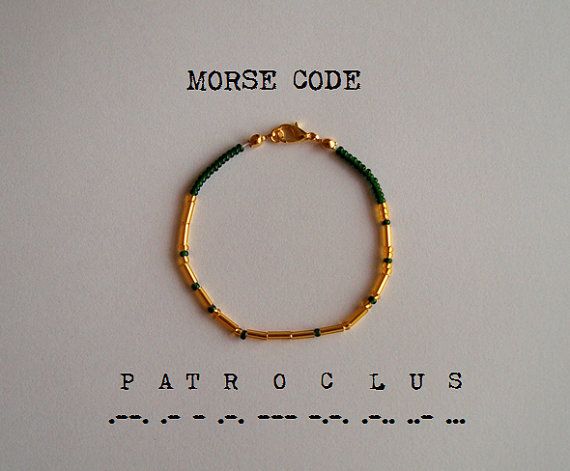 BABEH CYCLOPS (From elephantaki, and they've got loads of other cute ones)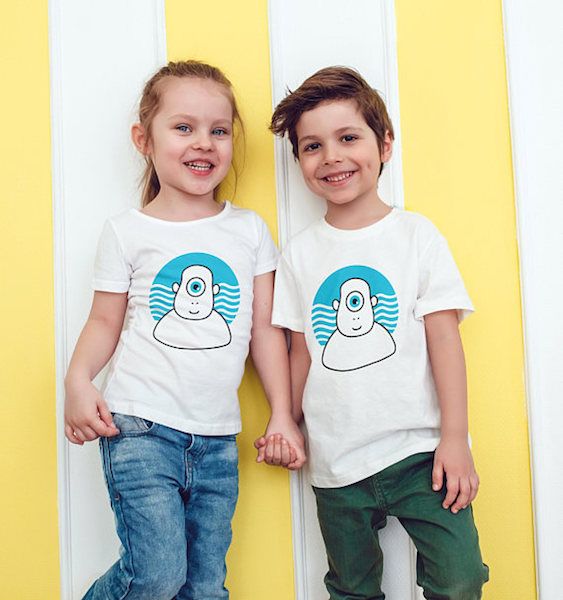 I approve stamping a six-headed terror on every paper you can find. (Scylla stamp from A Hue Of Duck Egg Blue)
*giggle snorts* (So, maybe it's not technically mythology-inspired, but I don't care. From Lanfa Tees)
Want even more Homeric reads? Check out "Books To Read If You Love Greek And Roman Mythology," "3 Contemporary Takes On Greek Mythology," or one Rioter's exploration of the possible historical location of The Iliad.