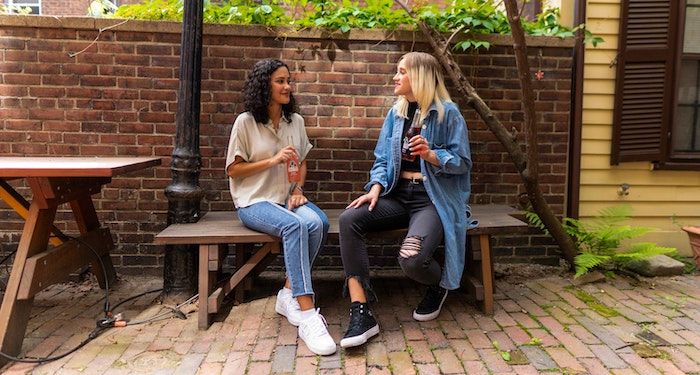 Lists
12 YA Romance Titles That Make Me Wish I Was A Teen Again
This content contains affiliate links. When you buy through these links, we may earn an affiliate commission.
When I was a teen I loved to read books, especially romance books that centered on teens like me at the time. I spent many summers in my room watching shows like Passions and reading comics and books. Unfortunately, there wasn't a lot of diversity in young adult books then. The majority of books I read were lily white and painfully heteronormative. Despite the lack of representation, I still tried my best to find books that would make me feel comfortable in my skin.
Now, there are more options for teens and, hopefully, the diversity in storytelling and subject matters continues to grow. I can't tell you the joy I feel every time I see a brown or dark skin girl on the cover of a book. The same goes for fat, queer, and disabled main characters. Sometimes, I find myself marathoning through young adult books just because I know the younger version of myself still wants to read those types of stories.
This year, there are several young adult books that came out that made me smile. While I can't list them all here, I did pick some that I think teens (and even adults) will love.
---
Teenage me would never want to leave my room if I had all these books. If you are looking for more YA Romance reads, check out this list of YA books for those that love romcoms.