In Translation
Where Can You Find Great YA in Translation? Six Suggestions
Recently, publisher and German-to-English translator Cat Bergman asked for recommendations on where to find YA in translation.
Adding tags this time: High school lit teacher I met is looking for YA books in translation. Any recommendations for where he should start? Please tag knowledgeable others. TIA! @RuthAhmedzai @LitTranslate @worldlibraries @GlobalLitinLibs

— Cat Bergman (@ClevoTl8r) May 3, 2019
Cheers to this high school literature teacher, both for being interested in world literature and in its translated-ness. Translated literature is not just about being set in a different place. It's also about being part of a different literary tradition and context.
Moreover, the act of translation itself—and all that it entails—makes for fantastic teen discussions. What do publishers choose to bring out in translation? (What do they miss out on?) Why? Who translates these books? How? How does a translator (and their editor) make a text anew? What sort of art form is translation? Could the students translate parts of the book differently? What does that change about the reading experience?
It almost makes me want to go back to high school and…
Well, no.
But! It certainly makes me want to read more YA in translation.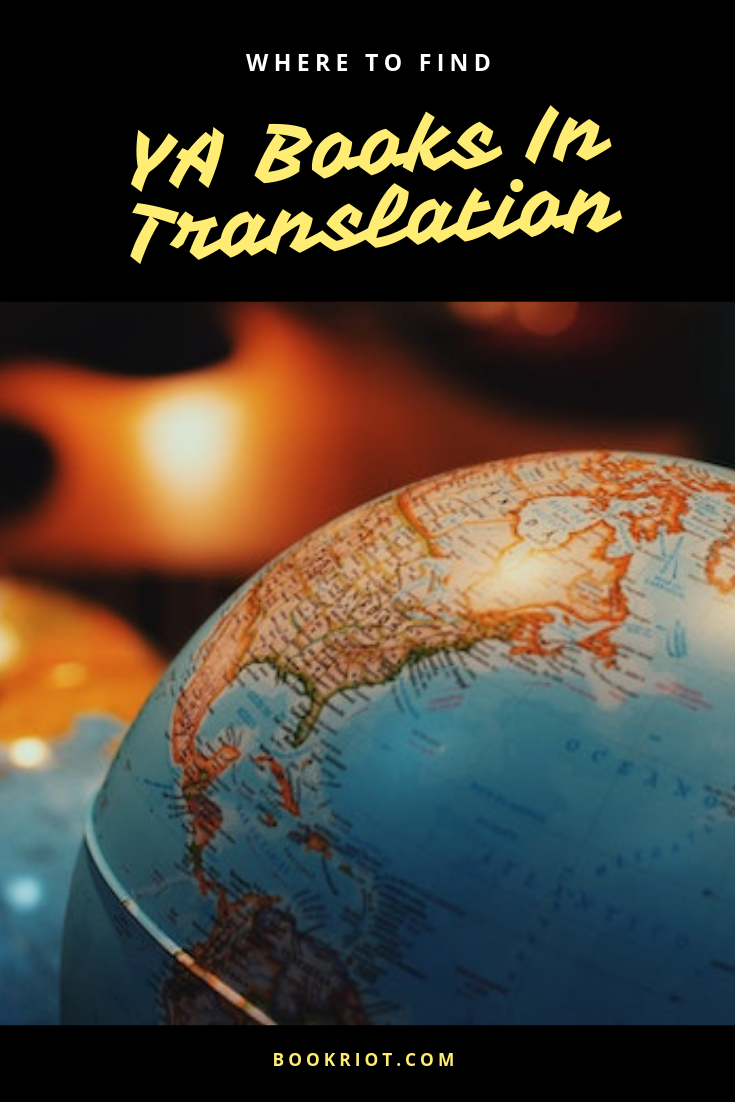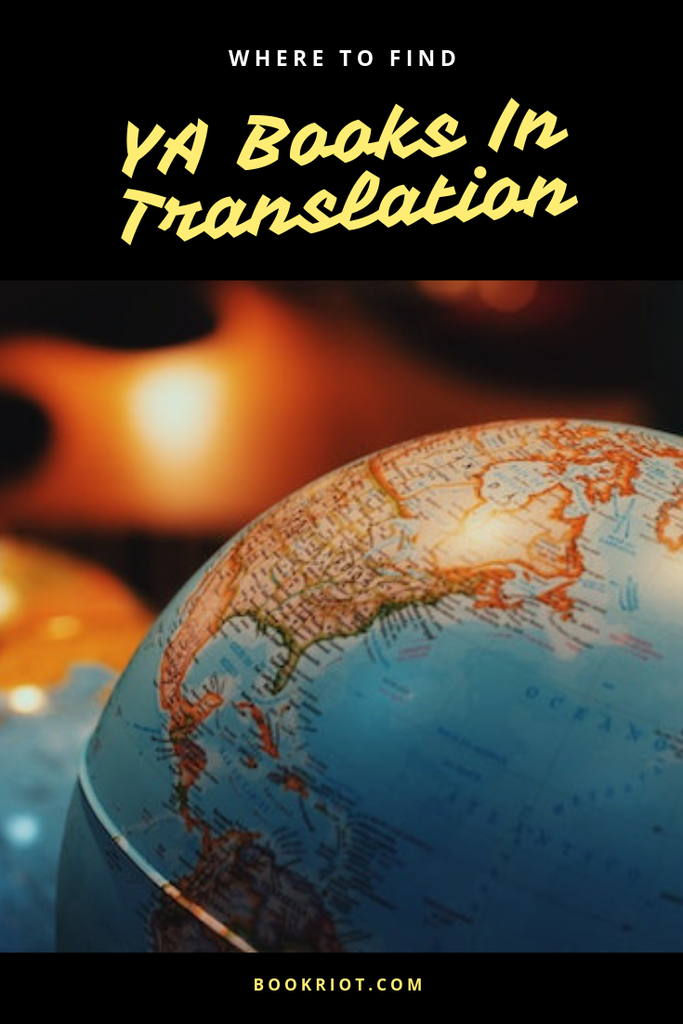 Six Places to Look for YA in Translation
1) The first place to look is the GLLI Translated YA Book Prize Shortlist. The award debuted in January of this year with a 10-book shortlist. They are currently taking submissions for their 2020 prize.
2) Speaking of GLLI (the Global Literature in Libraries Initiative), they also have a #WorldKidLit Wednesday feature, where they frequently talk translated YA.
3) Back in 2016, when we launched #WorldKidLit Month, I put together a list of 100 Great Translated Children's Books from Around the World here on Book Riot. Scroll to the bottom for the YA selections. In 2017, Avery Fischer Ugadawa put together a "100 More" list. Although we missed out on 2018, Ruth Ahmedzai Kemp is already working on 2019. For that, check back with worldkidlit.wordpress.com.
4) There were also three great translations on the 2018 YALSA Books for Young Adults list.
5) Barnes & Noble recently put together a strong list of YA in Translation from around the world.
6) And the Freeman Awards are a great place to check in. They celebrate Asian literature for young people, including literature in translation.
Of course, we've also highlighted YA books in translation, including 2018 YA books in translation and a roundup of other YA books in translation.