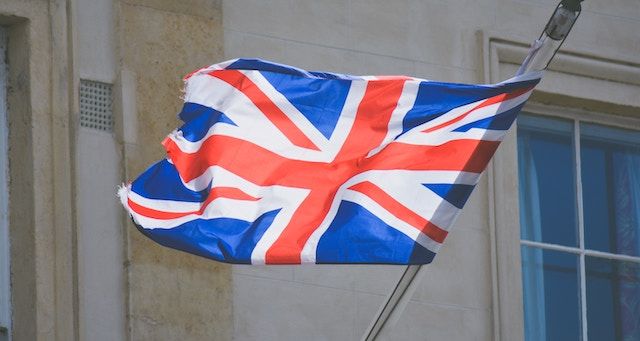 Lists
My Picks of the Stand-Out Books Published in the UK in 2019
This content contains affiliate links. When you buy through these links, we may earn an affiliate commission.
'Tis the season for yearly roundups! As the countdown to 2019 begins, one major reason to look forward to the holiday season is to stock up on the best literary delights that the year going by had to offer.
Fret not! I've selected some of my favourite books of 2019 which I think should be on everyone's TBR stack. No matter which genre you like, there's hopefully something for everyone in this list. And by the way, even if you're not in the UK, most of these books are available elsewhere as well.
Lanny by Max Porter (Faber)
This follow-up novel from one of my favorite writers (of Grief is a Thing with Feathers fame) is an ethereal masterpiece. This slim novella is a beguiling story of a strange little boy called Lanny and the village he lives in. If you are a fan of poetic and inventive literary fiction then you need to read this masterpiece.
In the Cut by Susanna Moore (W&N)
This book is Gone Girl on steroids! Visceral and nerve-racking, this reissued cult classic seems extremely relevant for the Me Too era. With a gradually building sense of palpable unease, this white-knuckle thriller depicts what it is like to live as an independent woman in a man's world.
Starve Acre by Andrew Michael Hurley (John Murray)
If you are a fan of horror then you need to read all of Hurley's books. He is the most talented new horror writer we have had in the last decade. His latest novel elegantly combines ancient Gothic fiction with contemporary domestic noir in this atmospheric story about parents coming to terms with the mysterious death of their young son.
A fragmented literary experiment from an Indian poet and activist which flawlessly combines the personal with the political. Piercing and psychologically astute, this insightful little book will resonate with anyone who has struggled with identity issues and difficult relationships.
Palette by Funmi Fetto (Coronet)
If you are a woman of color, this book is the answer to all your prayers. Palette, a beauty bible for women of color, was a long time coming. This trailblazing skincare and makeup guide for WOC from Vogue's Contributing Beauty Editor is informative and an all-round entertaining read. Trust me when I tell you this will make for a thoughtful (and glamorous!) gift to give to your girlfriends.
This exceptional debut about the four Sorenson sisters and their parents is a consummate family saga with a well-written plot, engaging but slightly maladjusted characters, and a lot of heart. Anne Tyler meets Liane Moriarty in this perfectly chunky holiday read.
The writer of the record-breaking bestseller This Is Going to Hurt is back with another set of heartening and hilarious hospital diaries. Kay chronicles his time at the NHS with accounts that are by turn heartwarming and revolting. This cute little book will also make for a perfect gift for the holiday season.
The Cheffe by Marie Ndiaye (MacLehose Press)
This captivating novel about a supremely talented but intensely private female chef will reel you in with its slow burn intrigue. Translated from French, this is a strange but engrossing read about talent, identity, and obsession.
Long listed for the Booker Prize, this immersive novel is a masterclass in fiction writing. Deborah Levy is no stranger when it comes to pushing boundaries with her stories and she does it again in this hypnotic and elliptical story of a man who is stuck between his past and his present.
If you liked Killing Eve then you will love this immensely entertaining dark comedy about two sisters – one has the unfortunate habit of killing her boyfriends and the other, a nurse, has to clean up her mess. A sassy and razor-sharp modern noir about the blurred lines when it comes to morality and family ties.
Fly Already by Etgar Keret (Granta)
This is a must-read for aficionados of short stories. From a short story virtuoso who counts George Saunders and Claire Messud among his fans, this impeccable collection features ingenious stories that are by turn satirical, humorous, and thought-provoking.