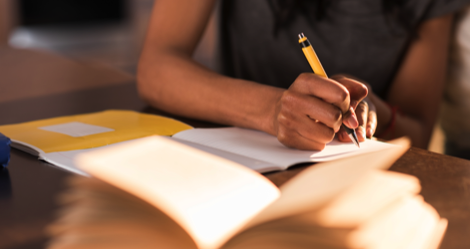 This list of great literary memoirs is sponsored by How to Write an Autobiographical Novel by Alexander Chee.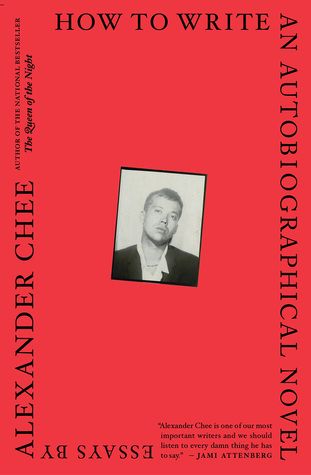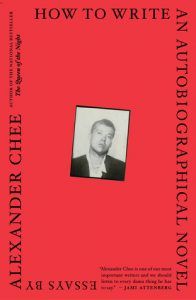 From the author of The Queen of the Night, an essay collection exploring his education as a man, writer, and activist—and how we form our identities in life and in art. As a novelist, Alexander Chee has been described as "masterful" by Roxane Gay, "incomparable" by Junot Díaz, and "incendiary" by The New York Times. With How to Write an Autobiographical Novel, his first collection of nonfiction, he's sure to secure his place as one of the finest essayists of his generation as well.
---
If I had a car, the bumper sticker would say, "I BRAKE FOR LITERARY MEMOIRS." In this great big world of ours, no one lives the same life as anyone else, and that's what makes memoirs so interesting: learning about all the different things peoples experience in their lives.
I find memoirs by writers to be especially interesting because not only do they have fascinating lives, but they are using their craft, the very thing they do for work, to tell the story of themselves.
Soooo many writers have published wonderful literary memoirs, but here are 8 of them that I especially love. Tell us about your favorites in the comments!
I Know Why the Caged Bird Sings by Maya Angelou
This is Angelou's heart-wrenching debut memoir about her time as a child in the South with her grandmother (after being abandoned by her mother), the terrible attack she suffered after her return to St. Louis at age eight, how that incident shaped her life, and how she learned to break free from her trauma and move ahead with her life. It's a beautiful love letter to reading and writing as well as letting go of the past.
The Boys of My Youth by Jo Ann Beard
A collection of autobiographical essays that delve into Beard's innermost feelings and memories about her youthful longings for the neighborhood bad boys, her close-knit group of female influences growing up, a young romance with a cousin, marriage, children, a road trip gone awry, and more. This was Beard's debut book and it made her an instant literary star.
An American Childhood by Annie Dillard
Dillard's account of growing up in Pittsburgh in the 1950s. Her story is so simple but her writing is so excruciatingly perfect that it becomes intensely fascinating. I can still remember her perfect descriptions of the shadows on the wall at night created by passing cars and how they frightened her. Side note: Annie Dillard was one of Alexander Chee's writing professors.
Crazy Brave: A Memoir by Joy Harjo
This is a beautiful memoir from one of America's most important Native American voices. Harjo grew up in Oklahoma, living in the shadow of an abusive stepfather. She found solace in the arts, and used her gift to help her through her childhood and her life as a single teen mother, to become a talented poet and musician.
The Recovering: Intoxication and Its Aftermath by Leslie Jamison
This has only been out a few weeks, but it deserves attention because it's that good. Jamison, best know for The Empathy Exams, examines stories of addiction recovery, including her own. Using a blend of memoir, investigative reporting, and literary criticism, she deftly tells a new narrative about recovery, the history of recovery, the criminalization of addiction, and more.
Heart Berries: A Memoir by Terese Marie Mailhot
This one got me right in the feels. This is Mailhot's account of growing up on a reservation in the Pacific Northwest, her unstable upbringing, her hospitalization for PTSD and bipolar disorder, and how she began writing, starting with the journals she kept in the hospital. This is not just a work of memoir, it is a work of poetry, of song, of art. It is a thing of beauty.
Darkness Visible: A Memoir of Madness by William Styron
This is a classic. It's Styron's very candid account of dealing with depression and suicidal thoughts, and how his illness affected him, even in his most triumphant moments. I was struck by how eloquently and clearly he describes what it feels like to be in the grip of depression, and how unusual it was at the time for someone in the public eye to admit to having these thoughts and feelings. It's a small but tremendous memoir.
Where the Past Begins: A Writer's Memoir by Amy Tan
This is a fascinating look into Tan's mind. In shifting narrative, she discusses the stories of her youth, her childhood traumas, her relationships with her parents, and some family secrets, as well as her influences as a writer, her journals, and how the world around her influences her writing. It's a lovely ode to the shifting face of memory.