Lists
Great Fiction From Malaysia And Singapore
This content contains affiliate links. When you buy through these links, we may earn an affiliate commission.
As a child, I couldn't grasp that Singapore and Malaysia are two different places because visiting family in Singapore meant visiting family in Malaysia, and it didn't take long to get from one place to the other. While I did eventually arrive at the revelation that the two regions are not, in fact, one and the same, I hold both countries close to my heart and am out to discover and relate to an impressive catalog of books from my familial chunk of South Asia.
I confess, until Zen Cho came along I'd never read a book by a Singaporean or Malaysian writer. So here I go. While this list by no means captures every writer in that country and that city-state, I tried to find books that span a range of genres–enough to get us started.
Fiction
Sarong Party Girls by Cheryl Liu-Lien Tan: I will always accept an opportunity to improve my Singlish and Tan's book is rife with the English-y patois you hear around Singapore. Driven party girl Jazzy has one goal: to marry herself and her closest twenty-something-year-old friends off to rich, white expats in Singapore. This is the glitzy, glamorous side of the city-state and also its shallow, brand-obsessed side. This is the side of Singapore I (mostly) never experienced and I am intrigued. They say Emma set in Singapore; I say Clueless.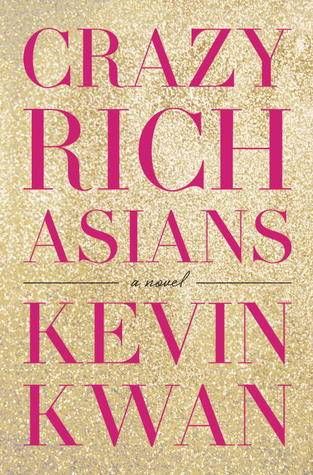 Crazy Rich Asians by Kevin Kwan: Can't get enough of Singapore's upper class? Me neither. Bring me your sparkling malls and designer clothing. Let them eat kueh tae. New Yorker Rachel Chu doesn't realize what she's getting herself into when she agrees to accompany her boyfriend to his family home in Singapore. Turns out he's filthy rich. But it's not all private planes and brand names–her boyfriend's wealthy upbringing comes with all the soap opera intrigue of the rich and desperate and Rachel experiences it first-hand.
Miss Seetoh in the World by Catherine Lim: Maria Seetoh's expectations for herself and her life are thrown into tumult thanks to a failed marriage and a traumatic affair. As an English teacher, a storyteller, and a woman of simple desires, Miss Seetoh's perceptions shift as she travels through an unpredictable and harrowing life in modern-day Singapore.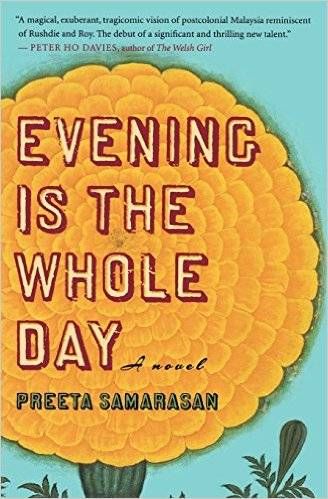 Evening is the Whole Day by Preeta Samarasan: Malaysia and Singapore are melting pots and I was delighted to find its diversity reflected in a novel about an Indian family in post-colonial Malaysia. The secret lives of the members of a large and wealthy family unravel in a big blue house outside of Ipoh. The story of the family's rise to wealth and their deterioration is told through multiple perspectives from the house's dwellers whose individual trials link and divide them. This is a story not only of family relationships but of a country and its people.
Historical Fiction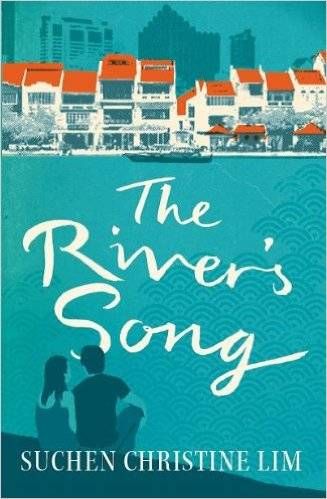 The River's Song by Suchen Christine Lim: I've only ever known modern-day Singapore, which, to me, seems like something out of a futuristic sci-fi story, so this book about characters who experience Singapore before and after its financial boom speaks to me. Lovebirds Ping and Weng are driven apart by an ocean and political upheaval. When Ping returns to Singapore from America over thirty years after Weng is imprisoned for his role in local protests, she struggles with their reunion and a long-held secret.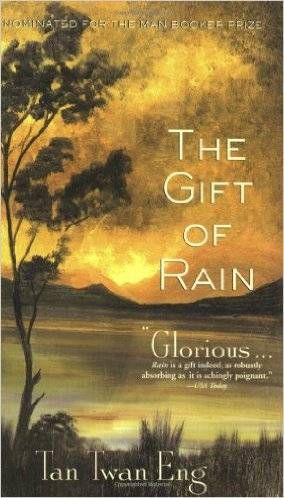 The Gift of Rain by Tan Twang Eng: When Half-Chinese and half-English Penang resident Philip Hutton befriends a Japanese diplomat, their bond offers a salve for his feelings of alienation from his family and country. But when World War II arrives on Philip's doorstep, with Japan invading his Malayan island, and his friend Hayato Endo is exposed as a spy, the friendship that has come to mean so much takes him on a dangerous and unexpected path. With the safety of his family on the line, Philip finds himself pulled on either side by the Japanese occupying Penang and the guerilla fighters of Force 136 working against them.
Mystery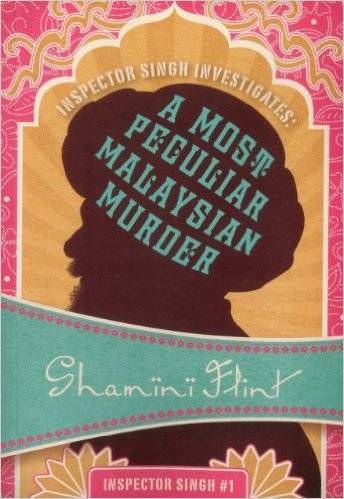 Inspector Singh Investigates Books by Shamini Flint: With titles like A Most Peculiar Malaysian Murder and The Singapore School of Villainy (and my Columbo obsession) how could I not want to pick up a book from this extensive series? Sikh, sneaker-clad Singaporean Inspector Singh sounds like my kind of detective–ingenious, underestimated, and never lacking in personality.
Singaporean Mystery Books by Ovidia Yu: Let's get cozy! Rosie Lee decides to sling spicy Singaporean home cooking in her self-started restaurant after her husband passes away, but her investigative skills are put to the test, beginning with the appearance of a dead body and the absence of her dinner party guest. Food, mystery, murder, and culture? Sold!
Poetry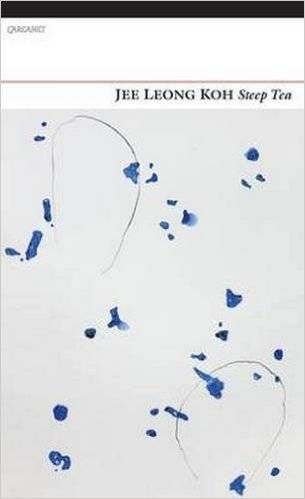 Steep Tea by Jee Leong Koh: Koh is a shortlisted Singapore Literature Prize author and this collection of his poetry is an exploration of love, life, and Singapore.
Short Story Collections
Short stories make for great reading pathways. I've included some Singaporean and Malaysian short story collections in case you're looking for quick and varied exploration under one roof.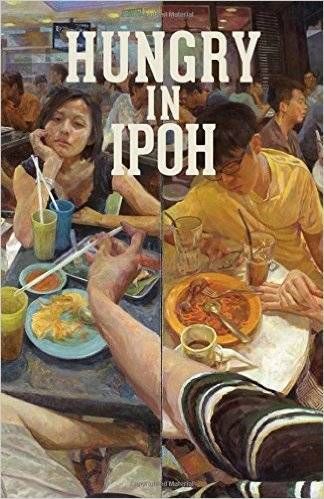 Hungry in Ipoh by Hadi M. Nor focuses on stories based on the city of Ipoh in Perakh, Malaysia. The collection celebrates the diversity of a region famous for its cuisine.
Little Basket 2016: New Malaysian Writing by Catalina Rembuyan is the first issue of a literary magazine featuring rangy contemporary fiction from Malaysian writers.
The Proper Care of Foxes by Wena Poon is specific to one Singaporean author with stories about people from all over the world.
Here Be Nightmares by Julya Oui is a collection of horror stories by Malaysian writer Oui, featuring surreal circumstances and bizarre settings.
GASPP: A Gay Anthology of Singaporean Poetry and Prose by Ng Yi-Sheng: I was excited to learn about this collection but, unless you live in Singapore, expect to pay for international shipping. However, you can pick up books by anthology contributors Ovidia Yu and Jee Leong Koh, both included in this list.
Fantasy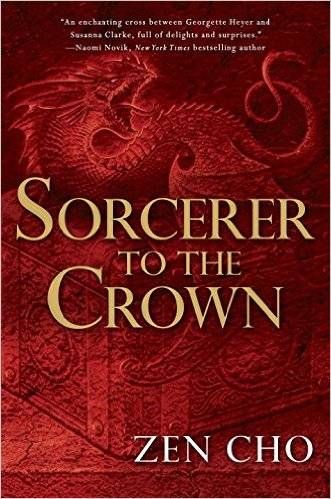 Sorcerer to the Crown by Zen Cho: The book that set me on this regional quest! Sorcerer Royal Zacharias Wythe is a talented and thoughtful sorcerer, but he's also a freed slave of high ranking working within a prejudiced Royal Society of Unnatural Philosophers. Zacharias' trials don't end with the dangers he faces from sorcerers competing for his title and meddling in the tense relations between England and Fairyland. Recruiting wildly powerful witch Prunella Gentlewoman as a student in a society that discourages women from practicing magic lends unpredictability to an already shaky situation. Of course I looked for traces of South Asia as I read this wonderful story, and I was not disappointed.
Iban Dream by Golda Mowe: Based on the Iban people of Sarawak, a Malaysian state on the island of Borneo, Iban Dream follows a young boy raised by orangutans (a plus for this orangutan loving reader). When the warpath god decides Bujan must be a warrior, our hero's headhunting adventures begin with battles against the demons and spirits who would wrong his people and family. If you love this book, you'll be glad to know there's a second! Iban Journey tells the story of Bujang's youngest son.
P.S. Zen Cho offers even more reads from Malaysian SFF writers on her blog.