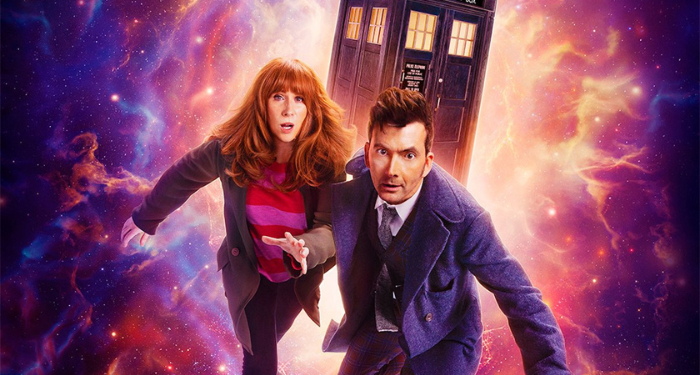 This content contains affiliate links. When you buy through these links, we may earn an affiliate commission.
November 23rd is the 60th anniversary of Doctor Who. The BBC will release three new specials soon, featuring the Fourteenth Doctor (David Tennant), Donna Noble (Catherine Tate), and introducing the Fifteenth Doctor (Ncuti Gatwa). The specials will air on the BBC on three consecutive Saturdays: November 25th, December 2nd, and December 9th. They'll stream on Disney+ outside the UK and Ireland.
Fans often call Doctor Who a show with no canon. The expanded media complicate — or even contradict — one another and the show. But that works perfectly for this "timey-wimey" franchise, filled with parallel universes and alternate timelines.
From 1989 until 2005, known as the "Wilderness Years," Doctor Who was on hiatus. Still, there was plenty of new content. Fans published stories and essays in zines. Virgin Books published 94 new Doctor Who books. In 1996, Paul McGann starred as the Eighth Doctor in the TV movie. The Big Finish audio dramas (often featuring actors from the TV series) also started during the hiatus. After the TV series relaunched in 2005, some books from this era were adapted into TV episodes.
There are hundreds of Doctor Who books in total, across several series, and even a cookbook! So, before the anniversary specials, here are a few recommendations. As River Song would say: spoilers!
Doctor Who graphic novels, comic books, and NSA novels tell new stories that never aired on TV. In contrast, novelizations narrate and expand on existing TV episodes, sometimes fixing continuity issues in the process.
There are many Ninth Doctor novels, comics, and audio dramas. This is exciting because Christopher Eccleston set the standard for the new series Doctors and regretted leaving the show after only one season.
This is only a small sampling of the hundreds of Doctor Who books available for your perusal, but they're a great place to get started while you count down until the 60th anniversary specials!