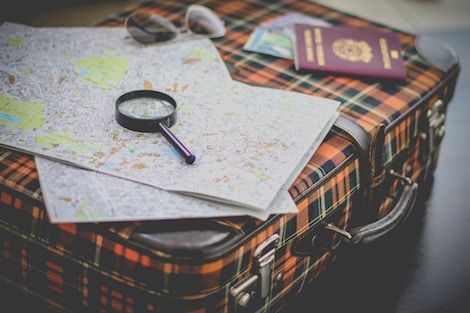 Genre
4 Crime Novels for Armchair Travelers
This content contains affiliate links. When you buy through these links, we may earn an affiliate commission.
Sometimes, crime does take a holiday. Every fictional detective knows it's going to happen; the moment they arrive on the beach, almost as soon as they lay down their towel, they're going to get caught up in a murder, a mystery, or some other dastardly deeds. It's amazing any of them even try to have a vacation at all.
Still, it's a good thing they do, because we readers get to travel along with them – and, if you're like me and spend all your money on lattes and avocado toast (apparently) instead of putting it aside for more important things like holidays, vicarious travelling is a much more affordable option. Here are some of my favourite crime novels where evil is abroad, and we can tag along and see the sights.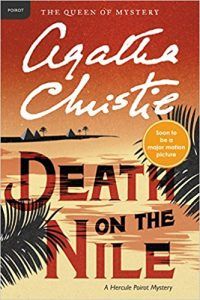 Agatha Christie's famous Belgian detective took so many busman's vacations that they might as well rename them Hercule's Holidays. In this trip to Egypt, Poirot finds himself in the middle of one of Christie's most fiendishly clever murder plots (I literally screamed the first time I read it, when it was revealed what had really happened and who was involved). At least, as the journey winds to its twisted end, Poirot gets the chance to take in some of the landmarks of Egypt; ancient temples, rolling deserts, and the famous river itself. This book will make you want to take a luxury cruise along the Nile – although you should probably avoid any drama-ridden honeymooners you encounter along the way.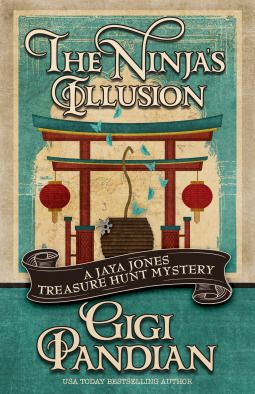 This one has shot straight to the top of my TBR pile – I'm a sucker for a treasure hunt, and for any stories that blend real and stage magic (The Night Circus will always hold a place in my heart). Pandian's heroine Jaya Jones travels to Japan with her best friend, stage magician Sanjay, and decides to hone her own craft as a treasure seeker by uncovering a centuries-old mystery. Japan is a dream holiday destination of mine, so any stories that can take me there at least figuratively are always going to be high on my list.
Monsters by Emerald Fennell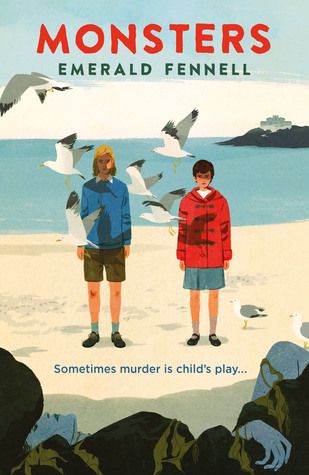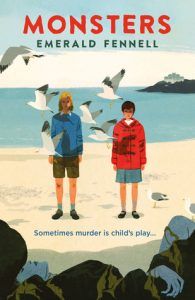 This creepy, slow-burning murder story takes place in Fowley, a small seaside town in Cornwall. The unnamed narrator, a twelve-year-old girl with an incredibly dark view of the world, meets a kindred spirit in tourist Miles Giffard (think Norman Bates meets Draco Malfoy). Together, the two of them try to solve the murder of a young woman whose body is hauled out of the sea by some local fishermen, and whose death no-one can quite figure out. Along the way, the two disturbing playmates explore the beaches and coastlines of Cornwall – although instead of sightseeing and sunbathing, they re-enact the murder, and torment the other children who are unlucky enough to encounter them. Despite the darkly comic horror of the story, the beautiful landscape and light of Cornwall is a brilliant juxtaposition, and it's easy to imagine your way into that world – although you may want to escape it again afterwards.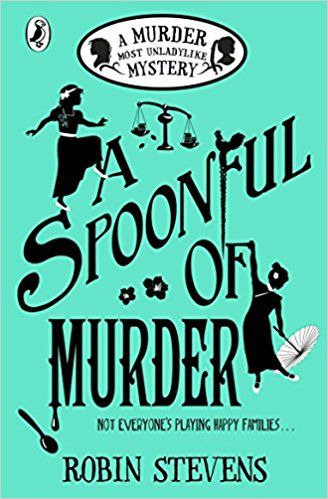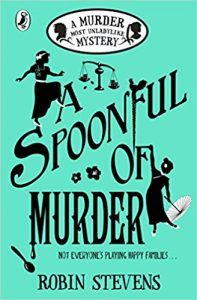 1930s teen detectives Hazel Wong and Daisy Wells have solved their previous murder cases in England or, once, on the Orient Express (Poirot would be proud). This installment in the series, however, sees the two girls heading back to Hazel's homeland, Hong Kong. While not a holiday for Hazel, who has gone home to see her family, it's an adventure for Daisy, who is negotiating a new country and who, for once, has to be the fish out of water while her 'Watson' is in her element. While following the two girls around the city, we get to see tea houses, temples, and all the glamour and beauty of pre-war Hong Kong, complete with mouthwatering food descriptions that would make anyone want to hop on the next plane.
If these great crime novels have whet your appetite for more, why not find out what's coming up with Diverse Mysteries and Thrillers Coming Out April-June, or plan some real-world travel with Literary Tourism: The Book Towns of France.